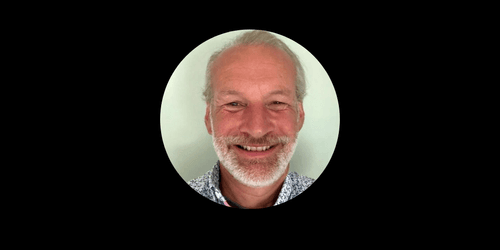 We're delighted to announce the hire of Chris Kay as Head of Sales (UK). In his role, Chris will be responsible for expanding INSTANDA's presence and sales across P&C, L&H and New World insurance markets in the UK.
Chris has a vast amount of experience building relationships with boardroom executives to help them understand and leverage transformative Insurtech solutions to bring innovation to the Insurance Market.
He joins INSTANDA from salesforce platform Vlocity, where he spent just under five years as Sales Director for their Insurance Vertical building up the customer base and defining GTM strategies for Europe.
Having initially gained experience within Global giants such as IBM SAS and Oracle, Chris has spent the last 20 years playing a pivotal role in multiple breakthrough innovative technology companies, helping them grow through bringing business led solutions to the Insurance Market – including Instranet, Salesforce, Thunderhead and Vlocity.
His broad experience has enabled him to understand how to leverage technology to provide pioneering solutions that help insurers transform their entire customer experience and journey, making him a welcome addition to INSTANDA.
"INSTANDA has built a strong reputation working with, and enabling, leading insurance carriers, MGAs and brokers to innovate and transform entire product lifecycles. Joining INSTANDA at such a crucial time in its expansion is an exciting opportunity to directly influence the pace of digital transformation within the sector." says Chris.
His appointment follows that of Partnerships and European Accounts Director, Steven Haasz, as INSTANDA readies itself for further growth following a $19.5m Series A fundraising round earlier in the year.
Chris shares INSTANDA's belief that technology should promote innovation, not hinder it. He adds:
"INSTANDA's 100% cloud-based digital engagement, distribution and underwriting platform, represents a far more agile future for the insurance industry. I've seen many insurance software solutions in my time, but none that leverage the benefits of the digital age to enable a proven fast time to market quite like INSTANDA.
"The platform allows insurers to set themselves free from the stranglehold of legacy custom code platforms and monolithic systems. The cost savings and total transformation of the customer experience are game-changing."
Tim Hardcastle, INSTANDA founder and CEO, added:
"We are delighted to have Chris on board to grow our business in the UK. His background in helping insurance companies achieve business transformation and operational agility will be invaluable as we continue to expand."
To contact Chris Kay, email chris.kay@instanda.com to learn more about how our platform solution can support your business.