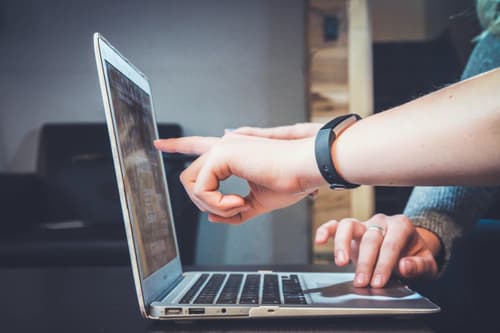 In an agile and online world, the range of products and services insurers are able to offer is continually expanding. Through insurtech, providers and carriers can deliver products that offer individualised customer experiences and enjoy the fruits of increased sales and retention.

Digital insurtech platforms empower traditional insurers previously held back by slow and inflexible legacy infrastructure to become more efficient, embrace new opportunities, and keep up with emerging industry challengers.
Read on to find out how to navigate the pitfalls of the digital insurance platform market. Avoid choosing insurance software that doesn't fit the goals and aspirations of your company in this expert guide.
Why are there so many providers of insurance software?
New developments in the insurance marketplace have the potential to dramatically change the industry. In fact, the value of capital being invested in insurance technology companies globally is on the rise. As of 2020, worldwide insurtech value is approximately £10.5 billion.
The digital revolution spreading like wildfire across industries has been slow to take hold in life and health insurance by comparison (even to other insurance sectors). That said, insurance providers increasingly face a complex business environment due to the global pandemic, digitalisation and rapidly evolving consumer expectations. This demands a digital-first approach so that insurers stay ahead of the curve and the competition.
Though they've been around for a while now, insurance software is fast-becoming an essential requirement in modern insurance. New products from insurance startups are standing up to the insurance industry's most significant challenges in a scalable way, unlike outmoded systems dependent on legacy technology.
Below are some key considerations which insurance providers can keep in mind to determine which services make the best insurance platforms on the market and which to avoid.
What to consider when selecting a digital insurance provider
Are the services on offer comprehensive?
Contrary to popular belief, 'less is more' doesn't apply to the digital insurance platform market. The more comprehensive a service is, the better. But functionality isn't always the solution. Solving one problem with one provider apiece can lead to a whole host of disconnected services, making it impossible for insurers and carriers to extract maximum value for money.
How customisable is the service?
Accenture found that 80% of consumers are willing to share their data to insurers in return for benefits like lower prices, more relevant and personalised offers and alerts, and quicker claims processing. Modern digital platforms should provide the ability for companies to customise their offerings as they see fit. Inflexible design limits a company's ability to evolve to the needs of the rapidly developing market.
Can the digital tools be used by the entire business?
The most successful platform providers are committed to creating future-proof digital ecosystems for their customers and key stakeholders. Early digital platforms suffered from requiring highly trained, technical staff to be useful. Modern digital platforms have to be valuable for all stakeholders and users in your organisation.
Does the insurance software improve speed to market?
When choosing a new digital platform, insurers should consider the promised timescale for a new product to be configured and brought to market. For existing insurance products, speed to market requires the ability to make timely updates to adapt coverage offerings and pricing to help protect profitability when unfavourable trends emerge.
Modern insurance software platforms should help you keep up to date with compliance or legislative changes so that your organisation can avoid costly fines and unnecessary regulatory scrutiny.
Business benefits of selecting the best insurance platform

Insurers that can't respond to the modern market will struggle to keep up with the growingly competitive insurance market. But insurers who carefully consider their tech investments stand to benefit by:

Reducing operational costs.

Easily upgrading and maintaining existing digital systems.

Swiftly adapting new and existing insurance products.

Boosting efficiency and productivity.

Improving measured innovation efforts.

Personalising customer service and experience.

Streamlining underwriting and pricing accuracy.

Having a more comprehensive understanding of risk.
Useful ways to recognise the best insurance platforms
How responsive is the InsurTech platform to your requests?
Customers love companies that seem to know what they need — it makes them feel catered for and valued. Not only that, but customer responsiveness (i.e. listening to your customers and acting decisively on feedback) helps an insurance company to develop new products or modify their current offerings based on the changing needs of customers.
The right InsurTech platform should play to your strengths — commanding regulatory, commercial, corporate, insurance and digital expertise across the board. The best insurance platforms should be able to deal with your unique requests and at scale.
Does the tech focus on specific types of insurance?
Whether your organisation offers life and health or property and casualty insurance, today's customers demand products they can switch on and off at a moment's notice. It's only natural that today's consumers have an appetite for digital insurance platform providers that can deliver access to various tools that help them achieve their goals.
The top insurance software platforms enhance your ability as an insurer to maintain yourself as an expert in a specific field so that your customers can understand and trust your business.
Does the insurance software allow you to commit to the digital revolution?
The most effective partners understand that the constantly evolving nature of digital transformation requires persistent and tenacious improvement. InsureTech platforms, like INSTANDA, are conquering complexity and supporting insurers to innovate beyond the existing value chain into new industries, providing access to new customers and markets.
Discover an Insurance Platform that's Trusted by Leading Insurers Worldwide
Whether digitising an entire business and multiple books, taking a vertical slice of an existing business, or launching a new innovative product, INSTANDA's no-code insurance platform provides everything needed to design new products.
Get in touch today with our team of friendly professionals to streamline your insurance life-cycle today.
Kick-start your journey by requesting a demo of INSTANDA.