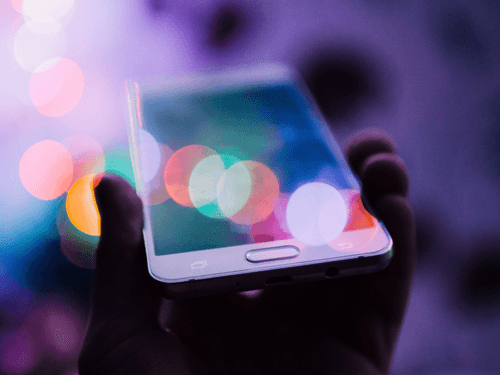 Customer acquisition matters, both to your short-term profits and long-term business growth. But, keeping the customers you have is more than half the battle. Too many insurance companies focus on the initial sales and closing stages of the customer journey, all-too-often ignoring the steps that come after.
So how can you maintain a high level of customer satisfaction beyond the initial engagement as a leading insurance provider?
Continue reading as we dive into the current state of the UK life & health insurance industry, explore the average insurance customer life-cycle from start to finish, and illustrate how INSTANDA is equipped to help.

The UK Life & Health Insurance Industry at a Glance
As a result of almost all UK citizens having access to the NHS, the private health insurance market is relatively small compared to other countries around the globe. In fact, research suggests that the number of private health insurers providing cover has noticeably shrunk over the last 10 years.
Today, somewhat in contrast to the health insurance sector, the UK's life insurance market is estimated at around £37bn with 464 individual businesses and organisations operating in the sector.
But, despite growth, the UK life insurance industry has been a sector in consolidation mode for some time. Life insurers are becoming more selective about the markets they feel able to operate in profitably. A handful of newly emerging risk categories stand out to the life insurers as contributors to large-scale industry shifts, including cyber risks and ongoing threats posed by COVID-19.
How COVID-19 has Transformed UK Life & Health Insurance
As coronavirus continues to present a sustained threat worldwide, the side-effects are rippling across financial markets and the global economy. The life and health insurance industry is no exception, particularly given the increasingly global nature of many insurers and their sizable investment portfolios.
As customers spend more time at home and on digital channels, life and health insurers have been forced to recognise the importance of digital transformation for future survival. Insurers have had to take a step back and look at the portfolio of change, deciding what components of their digital estate need urgent attention.
COVID-19 has flipped the script and changed the insurance customer life-cycle. Digital interfaces are the new normal, and today's consumer touchpoints are fundamentally guided by three factors: engagement, empowerment and emotional connection.
What Life & Health Insurance Customers Want
Customer expectations are not specific to insurance. The average consumer knows they can get omnichannel services; therefore, little-to-no distinction is drawn between buying a new pair of shoes or purchasing health insurance. Below we've outlined a few of the most common expectations of the modern life and health insurance customer:

Clarity & Simplicity. The modern consumer often prioritises simplicity and cost value over brand loyalty. Often a customer's perception of how clear a service is comes down to accuracy and relevancy. Insurers must deliver a personalised package to sway consumers and convince them they're getting the best policies and premiums for them.
Personalised service that offers great value for money. As the number of Internet of Things (IoT)-enabled sensors and connected health tech devices expand, insurers have a great opportunity to leverage the data from these devices to better meet customer needs. Insurers can take health protection, pricing and coverage optimisation to the next level offering customers more affordable and value-added services.
Transparent policy information. Traditionally, many insurers are plagued by a low frequency of customer interactions. Product-focused cultures have hindered engagement, and organisational structure, traditional management approaches and measurements, and outdated technology have only added to the problem. In turn, this has created a complex, even frustrating, journey for insurance customers. In contrast, today's consumer expects a transparent service where policy information is clear and easily accessible.
The Customer Relationship Life-Cycle
1. Reach
It's safe to say that when it comes to insurance, consumers aren't exactly energised. Just 15% of customers claim to be satisfied with their insurer's digital experience offering. Today's connected customer wants more, and they want it faster than ever. In order to successfully reach prospects, insurers need to harness strategic inbound marketing in a friendly (even consultative) way. Once that first contact is established, the process of establishing a potential new customer relationship begins.
2. Acquisition
The next step of the journey involves qualifying leads and pursuing those who meet your criteria. Unfortunately, far too many insurance agents drop the ball at this stage. To avoid letting potential leads slip through the net, insurance providers need to rapidly scale up their digital offerings to strengthen engagement with consumers. Switching to paperless forms, eliminating hidden administrative fees, and using social media channels to communicate can all streamline the acquisition process.
3. Established Customer
The crucial setup for retaining and upselling customers down the line involves developing a trustworthy and authentic relationship with your now-established customer. A great place to start when building their satisfaction is to send out light communications at regular intervals so that they know your team is there to help. Insurers can achieve credibility through experience-led interactions rather than product-led initiatives.
4. Claims
Insurers need to give their customers access to the right information to empower them to make the right decisions, but insurers must earn that data. This requires a simple and transparent presentation of policies and exclusions. Embracing insurtech, insurance providers can streamline their claims processes, enhance their customer experience, and turn tech-savvy consumers into long-term loyal customers.
5. Retention (& Continue to Build the Relationship)
A one-time satisfied customer is often more likely to become a repeat customer. The time you spend caring for your current customers is a far more efficient use of time, money, and resources than constantly scoping out new customer acquisitions. Consider simple gestures that show you value your customers' feedback or provide discount offers, relevant product tips, or valuable updates.
6. Advocacy & Positive Referrals
There's a good chance that a highly-satisfied customer who feels appreciated will become an advocate for your brand. Here insurers have the opportunity to get more positive referrals. Insurance companies who pay attention to the insurance customer life-cycle as a whole have a greater shot at creating self-perpetuating business.


Typical Insurance Customer Life-Cycle Journey: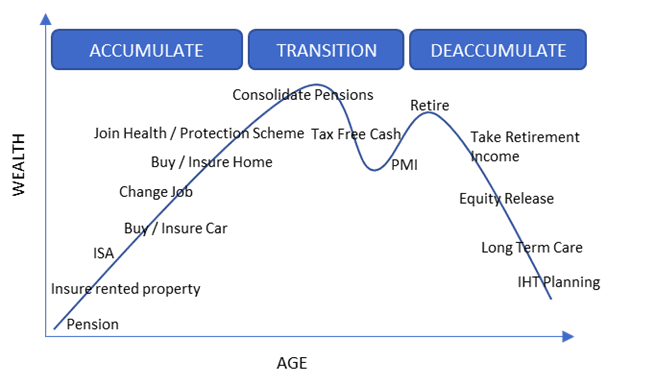 How INSTANDA Supports the Insurance Customer Life-Cycle
With the ability to create hyper-personalised insurance products tailored to customer life moments, comes greater opportunities to reshape the insurance ecosystem you wish to serve.
The INSTANDA platform is no-code, highly-configurable, and completely adaptable to changing insurance requirements while simultaneously nurturing customers as their needs change.
INSTANDA's modular platform makes customising reach, acquisition or developing existing customer relationships simpler with data-fueled, quick-to-market configurable settings (without the need of a development team).
Discover an Insurance Platform that's Trusted by Leading Insurers Worldwide

Whether digitising an entire business and multiple books, taking a vertical slice of an existing business, or launching a new innovative product, INSTANDA provides everything needed for data migration or designing new products.
Get in touch today with our team of friendly professionals to streamline your insurance life-cycle today.
Kick-start your journey by requesting a demo of INSTANDA.