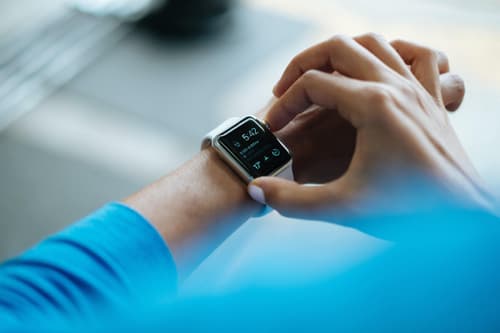 The COVID-19 pandemic initially forced life and health insurers into a state that paused a number of operations and pushed others down the priority list. But, this moment of pause also lit the fire for innovation among providers, carriers, MGAs and life and health insurance brokers.
When it came to insurance organisations considering digital transformation, the key involved looking at the portfolio of change, and deciding what components needed attention right away.
We sat down with Will Wood, Head of Life and Health at INSTANDA, to get his thoughts on the role of insurtech in the life and health insurance industry. Continue reading to hear his valuable insights.


How do insurtech and the life and health insurance industry currently relate to one another?
Through 2020, insurers went through an intense period of cutting and re-cutting their portfolios of change. As it became more evident that society was likely to be stuck in the midst of the pandemic for a while to come, and as customer behaviour changed, it's clear people became more anxious and worried about their health and mortality.
This shift causes consumers to question their healthcare options. But, on the surface, this change in consumer behaviour hasn't driven directly into digital transformation efforts.
Rather, what this shift does drive into is the level of risk providers are now comfortable insuring individuals (or portfolios of members and group plans) as a result of COVID-19. Based on new changes to risk caused by the threats of the virus, life and health insurers have been forced to re-evaluate their pricing and premium models as well as more indirectly change their operational processes.
Shifting consumer attitudes and evolving insurance practices
More L&H insurance companies than ever recognise they have the necessary budget, the backing of consumer appetite, and the real scope to go after digital transformation.
In fact, the ONS concluded that total online retailing values increased by 46.1% in 2020 compared to 2019, marking the highest annual growth reported since 2008. Across industries, consumers have been naturally forced to go online. By the nature of this development, an increasing number of people will become more comfortable looking online and making purchasing decisions on the internet.
Insurance providers and carriers that have chosen to adopt a digital mindset have recognised this prevalent digital drive happening in the UK.
But, switched-on insurance providers looking to embrace digital transformation have the task of balancing uncertain risk levels around the pandemic. Clouded risk identification and management means the impact on claims risk-loss ratios are yet to be fully understood (and the knock-on effect on profitability for carriers remains just as unclear).
The bottom line is that insurers want to invest in digital transformation as long as there's proof of growth in operational efficiency.
Why should life & health insurance providers care about insurtech?
Currently, too many insurance processes are manual, leading to inefficient and time-consuming operations and customer experiences. Compared to the technology already in insurance carriers' IT estates, insurtech is far more cost-effective. Insurtech platforms, like INSTANDA, are quick and cheap for providers to bring new products into markets.
But not all insurtech solutions are created equal. Expensive policy administration programs can be full of code and reliant on people at all levels of the organisation understanding how the technology works and can't be changed to fit into an ever-changing L&H insurance marketplace.
No-code solutions like INSTANDA are designed to help providers reach their return on investment (ROI) quicker and with less obstacles to overcome.
What are the benefits of life and health insurance platforms?
L&H insurance platforms create two advantageous elements that benefit carriers and providers:

Low-cost to manage. User-friendly and scalable insurtech platforms allow insurers, brokers and carriers to continually maintain, manage and update products cost-effectively.
On top of that, the ability to publish quick and simple policy changes through the INSTANDA platform streamlines efficiency across the board, and eliminates the need for regression testing or the involvement of multiple organisational departments.
Rapid integration with other functionalities
In-house IT departments at insurance companies currently battle between investing in a comprehensive and uniformed insurtech system. The aim is not to put all of their "eggs in one basket" in case it constrains innovation or digital transformation in the company down-the-line.
For example, should a new document system appear on the market, it's only natural that IT professionals within insurance organisations don't want to be tied down to platforms that aren't compatible. Having the flexibility to scale avoids stifling customer experience and opens the door to integration with better applications and functionalities.
INSTANDA is the best of both worlds. As a completely configurable, cloud-based, and scalable platform with an integrated marketplace there's no need for insurance companies to sacrifice digital transformation today with scalability tomorrow.
Take MGAs for example, who typically rely on accounting software to reconcile payments. INSTANDA doesn't create accounting software, but through the marketplace, users can integrate with SAGE 50 finance software in a matter of minutes thanks to cloud-based computing. We support our broad range of clients with flexible integration that gives providers and carriers the toolkits needed to configure their systems to meet their specific requirements.
Discover an insurance solution that's trusted by leading insurers worldwide
Whether digitising an entire business and multiple books, taking a vertical slice of an existing business, or launching a new innovative product, INSTANDA provides everything needed for data migration or designing new products.
Get in touch with our team of friendly professionals to streamline your insurance life-cycle today.
Kick-start your journey by requesting a demo of INSTANDA.