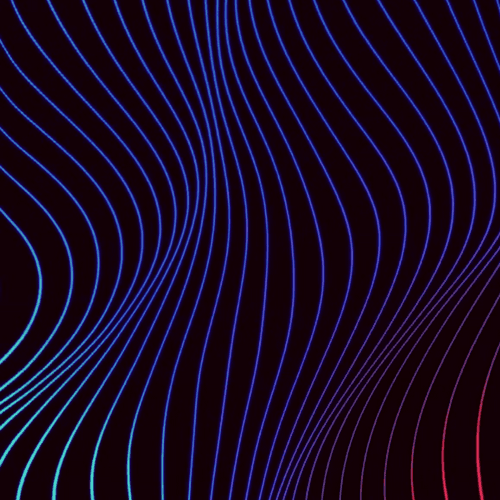 In a competitive modern insurance market, there is now more pressure than ever on insurers to deliver new innovative products, faster.

The current shaky economic climate has incentivised insurance firms into pursuing digital transformation as a means of capturing new customers and releasing new products, and also as a means of doing more for less. To achieve this objective, insurance firms are now updating their policy admin systems and IT infrastructure.

But this can be a costly, challenging, and time-consuming process, and many insurers don't have the resources and expertise to code a new platform that can create and manage the specific policies they require. Yet outsourcing the work to another organisation risks trusting the expensive development with programmers who may not understand the intricacies of the insurance industry and what key features are of the highest priority.

At this year's InsTech Ireland event, INSTANDA was able to present a panel and demo on our better alternative to digital transformation; a no-code platform that can help insurers build the bespoke system that best suits the needs of each individual firm. Read on to learn more about what INSTANDA discussed at the talk, as well as some of the exciting features of the platform that were showcased to an industry audience.
What does 'no-code' mean?
One of the biggest queries among audience members at the event was this: what is a no-code platform?
For the benefit of those without a tech background, the term 'no-code' refers to development platforms that enable users to configure and modify application software without having to go through the onerous task of coding the back-end.

Instead, no-code tools use graphical user interfaces and configurations, allowing users to quickly and easily learn how to use the platforms and create the software they want without being burdened by a lack of IT experience. No-code solutions enable insurers to build, test, and launch new products quickly, while minimising the expense and the resources required.

Thanks to the simple interface of these core digital systems, insurers can use them to design products quickly, test them out in the marketplace and store all documentation in different portals, while leaving the technical side of things to the software provider.

No-code vs low-code
Another key point of order from the panel was defining the difference between a 'no-code' platform and a 'low-code' one.
In brief, our panel speakers explained that a low-code approach is similar in practice to a no-code platform. However, a low-code platform still requires some technical knowledge, although it provides tools for programmers to build software without coding as much.

Although low-code tools theoretically grant users more customization, they still require an IT background to use effectively, and are, therefore, mostly leveraged IT professionals with coding knowledge to create more complex applications.

Insurance companies, on the other hand, lack this specific knowledge. They want a solution from a provider with experience in the insurance sector; one that can provide intuitive tools that already cover 99% of their needs.

When dealing with providers like INSTANDA, who know the insurance industry inside-out and implicitly understand their requirements and objectives, it's much easier for insurance firms to access the capabilities they need to create and manage the products and policies as well as the digital journeys and client experience that they want.

Mythbusting no-code solutions
There are two pervasive myths about no-code development platforms which were also addressed in a panel itself. The first of these was that no-code platforms will make insurer's IT teams redundant.
On the contrary, no-code platforms are all about eliminating the tedium from software development. This, in turn, frees up IT teams to work on other tasks, including the day-to-day management of the existing tech stack as well as the integration with other systems as the industry moves to embedded insurance models and the consumption of external data enrichment

The second is that all no-code/low-code platforms are created equal. The truth is that their applications and utilities vary wildly depending on the provider they stem from. They vary a great deal in terms of how relevant their specific tools are to the industry that adopts them, and they also vary significantly in their outlook when it comes to how much ongoing guidance and support they can offer their partners.

This is where INSTANDA's Centre of Excellence (CoE) approach to ongoing support proves its own value.

The CoE approach
INSTANDA representatives also explained to the audience that our operating model is to establish a team within the insurance firm who are dedicated to running and maintaining the business configuration. This then enables firms to develop the products and value proposition they desire without relying on INSTANDA's knowledge.
The Centre of Excellence team is structured with a business analyst, whose role is to identify potential issues with the platform or the software and then recommend changes. Then there are configurators, whose job is to implement those recommendations. Finally, there are the UI/UX experts, who seamlessly integrate those changes into the customer journey.

The importance of establishing a dedicated CoE is that insurers will be able to gradually develop their skill sets around the no-code tech they are using, and will be free to modify their policies and their tech stack as they see fit. It's designed to grant insurers the freedom in how they operate, and to remove their dependence on the software provider.

The power of INSTANDA
INSTANDA is the best option for any insurer who wants full control over the development and integration of new insurance technology. The no-code nature of the platform means insurers do not need a technical background to build and integrate the system they desire.
INSTANDA's regular stream of updates also makes it easier for insurers to remain compliant with changes and new capabilities as they develop and release new products to market.

These updates also mean that insurers who want to level up their admin system can be sure they're always staying ahead of the competition with the most innovative and relevant tech available.

So, if you'd like to get started, or just learn more about us, request a demo today.