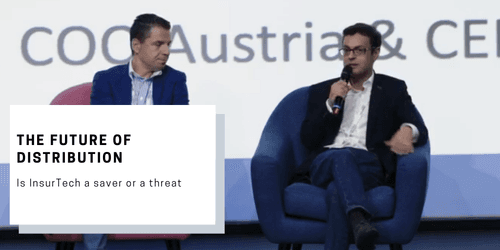 As the second wave of insurtech crashes in, and we're set to see more investment heading towards the sector, what do the incumbents think of the new start-ups on the block?
Hear from Featuring: Xavier Gomez, COO & Co-Founder at INVYO; Tim Hardcastle, CEO at Instanda; Roland Woerle, COO Austria & CEE at Aon; Edy Tuhirman, CEO at Generali Indonesia and Evangelos Avramakis, Head of Digital Ecosystem R&D at Swiss Re as they discuss the future of distribution at this year's InsurTech Rising International.
You can watch the full video from the event here.