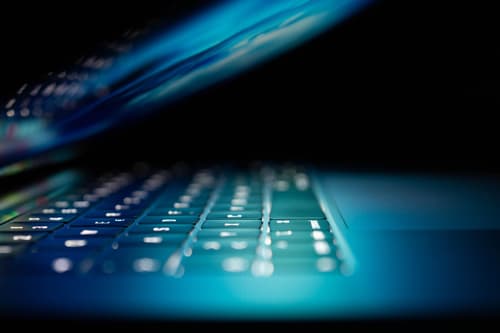 Interview with Andre Santos: Spanish insurance technology trends to look out for in 2022
The Spanish insurance market ranks among the world's top 15 markets and accounts for just over 5% of the country's GDP. The sector is currently experiencing a transformation process as insurance providers embrace innovations in the field of insurtech.
Modernisation of core legacy systems, new insurance exchanges and developing business models defined the insurance industry in 2021.
Innovative insurtech companies and products are continuing to capitalise on the inefficiencies of older, more traditional providers. As such, the end-user spend on technology and IT services is predicted to reach £187bn by 2022 globally.
Legacy systems are no longer satisfying the insurer's need to integrate, innovate and achieve objectives whilst reducing costs. The overall feeling: if you're not embracing insurtech this year, you will fall behind.
INSTANDA's in-house expert, Andre Santos, is working to develop our commercial activity in Europe, Middle East and Africa. In this article, Andre will outline 5 key Spanish insurance trends to look out for in 2022.
The height of digital innovation
Ongoing digital innovations in the insurtech industry are making it easier and easier to find solutions — 'the technology does it so you don't have to', so to speak.
"The pandemic has forced insurance companies in Spain to switch to digital at a much faster rate than we have ever seen before," Andre says. "Buyer attitude is also shifting, with more people putting trust in modern insurance providers to deliver quicker, more affordable services that are better tailored to their needs and, most importantly, accessible online."
The key benefits of digital transformation in the Spanish market for 2022 can be split into 3 sections.
Hyper-automation
The demand for hyper-automation is driven by a strong need for automation of business and IT processes. By 2025 the market for software that enables hyper-automation is expected to reach nearly $860 billion, with a CAGR of 12.3%.
IBM defines automation as 'A term for technology applications where human input is minimized. This includes business process automation (BPA), IT automation, personal applications such as home automation and more.'
"While some industries in Spain have already adopted emerging technologies like mobile and real-time payments, paper cheques still make up a considerable proportion of transactions in the insurance industry," Andre explains.
Hyperautomation can, and in some cases already is, benefitting the insurance industry in a number of ways.:

Digital Underwriting

Efficient Document Ingestion

Seamless Claims Underwriting
Hyper-personalisation
Methods such as AI-powered Journey Orchestration Engines, or Real Time Interaction platforms, enable companies to enhance the LTV of existing customers. This is done by either reacting to changes in behaviour or predicting it ahead of time based on algorithms.
"Automating your insurance processing enhances retention rate and indirectly increases the efficiency of customer acquisition," Andres explains. "Insurers can gain deeper insights into how customers are behaving and how best any marketing tactics or strategies can be deployed to nurture a positive relationship.
"Do not forget that automation gives underwriters better control over prices and lets them make decisions in real time."
No-code, no problem
In 2022, customers are expecting frictionless, connected services that are easy to interact with. Insurtechs like INSTANDA are leading the way, rethinking, streamlining and simplifying the entire customer experience.
According to Andre, "The 100% configuration and reduced legacy maintenance that no-code and cloud-based insurance software provide simplify the online journey.
"'No-code' is a very common term in the UK and US, but not so much in EU countries like Spain.
"The message is travelling, though. For example, in Germany, I'm having conversations with companies who now request entire training sessions on no-code, because they keep hearing this buzzword.
"With no-code software, insurance innovation teams don't have to wait for specialised developers to help build a product — teams can select the functional components they need, to configure themselves.
"No-code lets companies take full advantage of omni-channel distribution by digitising their entire insurance product roadmap without having to write a single line of code.
"Effective no-code software should provide:

Easy-to-use drag and drop interface

Product and distribution channel agnostic

API-ready

Integrates with legacy systems (if needed)

Underwriting capabilities with embedded rules"
Shifting mindsets
"The Spanish public have approached insurance with scepticism for many years," Andre says.
"The insurance industry itself was conservative to the extent that companies completely shut down any ideas of digital innovation.
"As a result, Portugal and Spain are around 10 to 15 years behind countries like the UK in terms of insurance propositions, products and digital innovation. But of course, Spain is reducing the gap every day.
"Revolutionary, modern insurtech like INSTANDA promotes transparency and that is passed to the end customer helping to restore trust. I can say that in 2022, digital innovation will continue through a significant maturity curve in Spain.
"Even banks are more interested in insurtech now because they open massive distribution channels for insurance products, which can generate significant revenues.
"What we are also seeing is a massive shift in perspective from young people in Spain around the benefits of doing insurance online — they are willing to buy insurance propositions or at least to initiate the process digitally, which wasn't of interest before.
"In 2022, innovation should be made with the technology-savvy young demographic in mind, who are more willing to share their data and do business online — especially if they get something in return, like incentives and loyalty offers."
Increased buying power in younger generations
In 2021, nearly three quarters of people said they would share some form of personal data to get cheaper insurance premiums (72%). Among people aged 18-24, this willingness rises to 87%.
Furthermore, Andre explains that, "Younger generations in Spain will have significantly more buying power in 2022.
"Millennials are progressing in their careers and have higher disposable income. Some are using their money to travel more, so need to protect their belongings, while others are having children and want to provide protection for them.
"There are 3 main ways to boost engagement from young people:

Promote transparency: Clear terms and conditions means an assurance of quality and trustworthy service.

The omni-channel approach: Legacy insurance companies are finally adapting to the new digital ways of selling — and also interacting through omni-channel propositions on social media and website claims.

Include incentives: Tailored benefits and add-on services are more appealing to millennials. For example, some travel insurance platforms are adding value to their services by offering loyalty rewards and novelty functions that allow the customer to download maps and pin their visited countries on their cloud-based profile."
The importance of ESG
Adapting to cultural shifts and technological trends outside of the insurance sector can make your product more attractive to clients and their customers. In 2022, more insurers are analysing material risks and growth opportunities with Environmental, Social and Governance (ESG) factors in mind.
"Insurers in Spain still use pre-price paper-based proposals agreements," Andres says. "We know that using Platforms like INSTANDA will boost efficiency in your insurance company and increase customer success and retention. But moving away from paper-based proposals also reduces the environmental damage that we are doing because all of the transactions are online and don't need to be printed, physically distributed or destroyed after use."


The need to reduce costs and generate revenue
Utilising omni-channel strategies gives customers multiple places to purchase insurance from, including the insurer's website, via phone, in shops and through social media. The more channels you open up, the more seamless the customer experience will be — and the higher revenue you can accumulate.
"I speak with clients who focus heavily on improving their loss ratio and their P&I," Andre explains.
"I know that there are some insurers that have benefitted from the pandemic — if we think about motor insurance, nobody was driving, so they had less claims, which means they banked more money. But home insurers were issuing more frequent payouts for damages, simply because customers spent more time in their houses. The insurer's loss ratio probably increased as a result.
"In the current insurance market, underwriters are concerned and looking at ways to improve control on the risk of significant losses. Cloud-based insurance software like INSTANDA allows the underwriter to automate their prices and make decisions in real time, potentially saving money in the short and medium run.
"As previously mentioned, more Spanish insurers are looking for no-code platforms to increase the speed-to-market ratio. The fact that you don't have to pay for expensive IT resources or IT programming teams is an added bonus."


Adapt to change with INSTANDA
Our platform enables you to react quickly to changing customer behaviour. Design and build personalised products and get them to market in only a matter of days with INSTANDA.
Click to get your free demo today. Be sure to follow @instandaF2X on Twitter and find us as INSTANDA on LinkedIn.