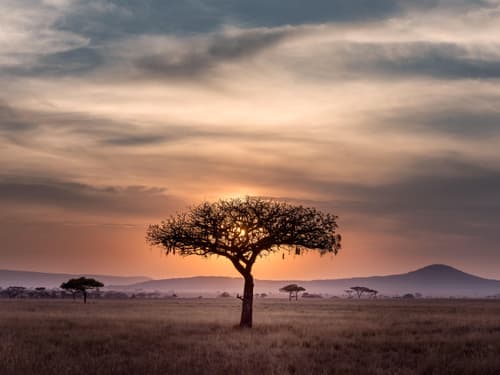 INSTANDA CEO & Co Founder, Tim Hardcastle, recently joined the panel of insurtech leaders and industry experts at the online event Africa 3.0. The fundamental goal of the two-day event was to strengthen UK-African professional partnerships specifically in health, agriculture and emerging insurtech.
Africa 3.0 was the first platform in the world that offered tech startups a unique opportunity to collaborate with experienced incumbents on some of the problems facing the insurance sector today.
The event had one clear objective: to use technology to close the insurance gap (coining the hashtag #CloseTheGap). Closing the insurance gap will require global players to create new markets and launch new products, providing plenty of growth opportunities for partnerships between small, medium and large companies within the tech sector, insurance and broader financial service sectors.
Continue reading to learn what the panel of insurtech leaders had to say.
Today's Digital Insurance Industry at a Glance
Among insurance leaders, it's widely accepted that the sector has seen significant levels of disruption over the last decade which have especially heightened over the last three or four years.
A significant part of disruption in the insurance industry includes a convergence with the financial services sector. The intersection between these two industries has created deeper customer relationships and opened up access to diversified earnings through data and information, which was previously inaccessible.
Insurance has also had to respond, defensively and offensively, to rapidly changing consumer expectations towards personalised products and quick service, as well as to shareholder and regulatory issues that have aimed to increase growth and support financial inclusion.
We've seen first-hand as companies within this space have created partnerships to increase capabilities, improve brand recognition, reach new customers or expand into new markets. More often than not, these partnerships take the form of market incumbents working with or even acquiring insurtech firms.
The Value of Partnerships & Collaboration Among Insurtech Leaders
Companies, in almost every industry, use partnerships to reach their business objectives. After all, it would be nearly impossible for one technology to cover everything that a company needs to do to thrive.
It's also true that most companies don't have all the capabilities in-house required to achieve every business goal or objective while keeping shareholders happy. Working together and joining forces creates a collective pool of resources, insights and technological capabilities to deliver the level of service that today's consumers expect.
Talking of his experience as a former CIO at a large international insurer based in London, INSTANDA's CEO, Tim Hardcastle explained: "I was responsible for managing technology teams and fully understanding how the solutions work. I found that building innovative technologies is very difficult when you're trying to keep the lights on in the corporate world. That's why broadening out and embracing the partnership opportunities with technology firms is a great thing to do."
But as tech changes, different partners emerge and integrating new technology into existing operations becomes a reality. As a result, reaching your customers and exceeding their expectations becomes a lot easier. So, the question these days is less about why should you partner, but rather how should you partner?


The Digital Insurance Necessity: Integration, Agility, and Speed-to-Market
Achieving truly effective collaboration involves having a symbiotic relationship where all parties mutually benefit. Currently, the insurance market is saturated with incumbents who are held back by outdated legacy processes and systems and struggle with speedy innovation and agility. On the other hand, emerging insurtech startups may struggle to scale but can offer customers an agile service.
Digital insurance transformation is possible when an organisation adopts a company-wide mindset that embraces innovative tech as the vehicle for success. But creating true innovation often involves the practical, first-step of creating visibility around a digital agenda that flows from the boardroom down through the wider team.
For digital insurance providers looking to engage with incumbents, the good news is that even at the board level there's some understanding about the importance of agility and speed. Both are recognised as important factors for remaining competitive in today's marketplace.
Speaking as an entrepreneur in the emerging technology landscape, Tim Hardcastle also explained that the "common currency" among insurance players is ROI (return on investment). With the right metrics and an agile process in place, insurance companies are better equipped to experiment and demonstrate clear ROI from their innovation efforts.
Organisations hungry to seek out new growth opportunities are also better equipped to deliver more tailored insurance products and services at a greater speed-to-market for their end-customers, ultimately increasing company profits.
Importance of Scalable & Adaptable Digital Insurance Technology
One of the biggest challenges facing any emerging technology (and the companies that invest in these technologies), is ensuring the digital infrastructure is built from a design perspective.
Insurtech solutions must allow providers, carriers, and MGAs to stay in touch with customer behaviour,remain flexible enough to grow, adapt, evolve and anticipate future movements of the markets.
Cloud-native digital insurance technology allows platforms to constantly and continuously add features, functionality and enhancements which in-turn allows companies to stay agile and ahead of the curve on market trends and mitigate risk.
As a completely configurable, cloud-based, and scalable platform with an integrated marketplace, INSTANDA ensures there's no need for insurance providers or carriers to sacrifice digital transformation today with scalability tomorrow.
Discover an Insurance Platform that's Trusted by Leading Insurers Worldwide
Whether digitising an entire business and multiple books, taking a vertical slice of an existing business, or launching a new innovative product, INSTANDA provides everything needed for data migration or designing new products.
Get in touch today with our team of friendly professionals to streamline your insurance life-cycle today.
Kick-start your journey by requesting a demo of INSTANDA.