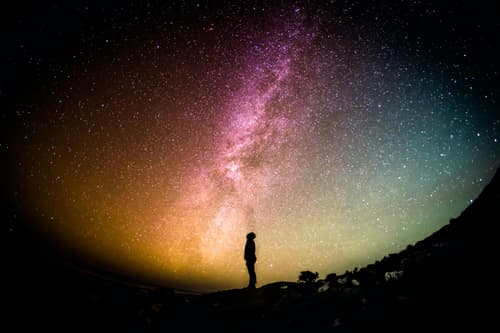 The 4th annual Global InsurTech Summit returned last week, bringing the greatest minds in insurtech together in-person for the first time since COVID. We share some of our highlights from one of the first panel discussions of the day, 'The Insurance Leader's Perspective'.
Hosted by Melissa Collett (Professional Standards Director for the Chartered Insurance Institute), we find out what 3 leaders in health, travel and motor insurance think the relationship between tech, data and insurance will look like in the next 10 years.
The panel of experts includes:
Tarun Kohli, Managing Director and Head of New Propositions at Swiss Re

Neville Koopowitz, Chief Executive Officer for Vitality UK

Xavier Blanchard, Travel Insurance CEO and Global Head of Travel at AXA
Continue reading to find out why tailoring insurance processes to customer habits is key to thriving in an increasingly tech-based marketplace.
What issues are at the top of the agenda for leaders of successful insurance firms?
Neville Koopowitz, Chief Executive Officer at Vitality UK, shares his expert insight.
"The most important thing is staying relevant and ensuring that the customer is at the core of everything we, as insurtech leaders, do.
"This might seem strange coming from the insurer's perspective, but ultimately it is the customer who is going to be driving behavioural change in our markets and the industry as a whole.
"With this line of thought, I recommend leaders focus on:
Providing personalised products that customers want; not what we think is best for them.

Customers need to have easy access to interfaces to make sure that we are continuously delivering products that are relevant to them.

Selling products that add value to customers over and above the core basics of insurance, which is covering them for associated risk.
"Ultimately, adopting a shared value model makes members and customers healthier, and locks actuarial surpluses that we can give back to members in the form of rewards.
"The positive benefits include:
For the insurer: We can underwrite more efficiently and attract better risk.

For the customer or member: We generate more value for them so that they stay loyal to our business and its services."
What will the insurance marketplace look like in 2030?
Tarun Kohli, Managing Director & Head of New Propositions from Swiss Re, shares his vision for the insurtech marketplace in 2030.
"The challenge today is people not being sure whether they are over insured or under insured. This is especially difficult now as we branch into the agrospace where there is a heavier focus on innovation and technology — particularly when it comes to the analysis of big data and development of Data Science algorithms.
"I see the future moving from what I call 'detect and prepare' to 'predict and prevent'. People will be getting insurance without even realising it, because the services that insurers provide through IIOT and AI platforms will be completely tailored to their habits.
"The other thing will be process automation — whether that is in underwriting or claims management. Most of the practical steps in the value chain will be automated and machines will exercise the right of first refusal, rather than the human connection that we have today.
"I also believe that blockchain will be a very mature technology by 2030 and will become ubiquitous with smart contracts in the insurance industry.
"Finally, one of the key components of the future will lie in platforms and ecosystems, because no one specialised player — be that health and life insurance, transport, property or mobile — will be able to solve all problems that the industry as a whole will be facing.
"So ask the question: how do critical players from different areas of insurance come together to make a risk, claims and evaluation process that is seamless across industries?"
When it comes to health insurance and predicting illnesses that people may have in the future (and creating cover for those illnesses): is there a danger that health will become an exclusive club? And will regulators restrict the scope for cover that we could potentially provide?
Neville Koopowitz sheds some light.
"The concept of insurers investigating genetic testing is controversial and I think it always will be. However, the key to creating relevant and flexible cover is understanding data from various sources, including clinical, exercise and behavioural. This will allow us to design better, more trustworthy, products as health trends continue to transform."
Xavier Blanchard, CEO and Global Head of Travel at AXA, further elaborates.
"Health data is sensitive. It's not just about statistics and incidences as in car insurance; it's about personal history and extremely private and serious data. Customers must have the control to store their data and share as they wish with insurance companies.
"However, that's not really how insurers see the management and transfer of health data right now. We currently view it as taking an individual's data and comparing it to many other people's static data in order to define prices.
"And so this ever-increasing focus on tailored customer experience means we'll have to change the way we interact and organise health and medical-related data, making sure it matches with individual instances as opposed to a generalised group — and this actually goes across the board, from health and life to travel and property."
Connect with other delegates and leaders to continue the conversation about the future of insurance and technology
Looking to develop your network of insurtech experts? For those who attended the summit, FinTech Global and Brella have created a partnership that allows you to connect with other attendees and arrange 15-minute meetings based on your common interests. Find out more by emailing info@fintech.global.
Add INSTANDA to your network by dropping us a message via our Contact Us page. We would love to hear from you!