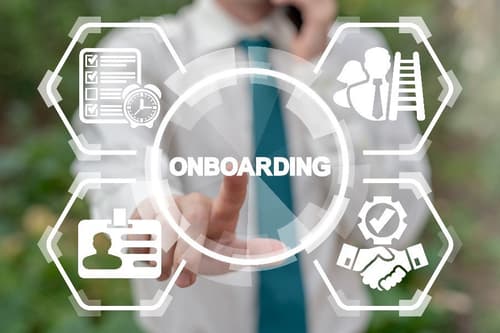 The Property and Casualty market in the US was worth $694.27 billion in 2020. As forward thinkers in this space, INSTANDA dares to be different. We recognise the value of the industry, and want to help carriers and MGAs earn their share of the pie. For this to happen, we need the right talent – a blend of experience and perspectives to help transform the P&C landscape. Our goal is to challenge the norm in insurance and harness digital technologies to better cater to the evolving needs of MGAs and carriers.
INSTANDA is created by insurers for insurers. In North America, we want to add to the many years of experience we have under our belt with new recruits. We are already well underway; we have tripled our employee base from 2019 to 2021, with some sharp thinkers and well-known leaders.
You may have already 'met' two of the six most recent recruits to the INSTANDA U.S. team. Last year, Greg Murphy joined us as Executive Vice President of North America. This was followed by the appointment of veteran Jeff Johnson as Senior Sales Associate.
In addition to Greg and Jeff, we've welcomed Douglas Wood as Configuration Analyst. Doug joins the INSTANDA delivery team, and will oversee the development of customized products for our carrier and MGA clients. With 20 years of industry experience, including a number of years at Sapiens, we're excited to have him on board. Rounding out our delivery team, we have also added Eric Cole as Project Delivery Manager, who will be responsible for managing client delivery. Like Doug, Eric joins from a previous role at Sapiens.
Debbie Wilson takes on the role of Partnership Lead, North America. With over three decades of experience in the insurance industry, including a CIO role for a top 10 commercial brokerage firm, Debbie brings leadership, creative thinking and discipline to the team.
Kathryn Cramer, previously of Zurich and Travelers, has been appointed as Marketing Manager. She will be responsible for crafting the US marketing and communications strategy for INSTANDA, building brand equity among key stakeholders and promoting the company's disruptive thinking.
Cramer commented on her appointment: "I am thrilled to be joining the top-notch team at INSTANDA. This team truly values and appreciates every individual's skills and abilities. Together, we move quickly, and we're not afraid to branch out and take risks. This is what will stand INSTANDA out from the rest of the players in the market. It's an exciting time for the company."
Philosopher Plato once said: "The first and the best victory is to conquer self." Our team is the core of our ambition for success – not just for ourselves, but for our clients too. By building the best team in the insurance industry, we hope to show clients that there is a different – and better way – of doing insurance. Embrace the insurance revolution by talking to our forward thinking team about scheduling a demo. And if you are interested in joining our team, please get in touch!