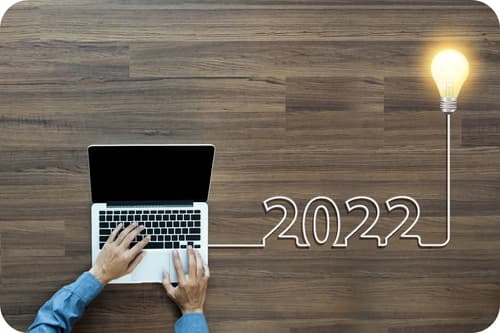 The insurance industry has already seen an upheaval as the COVID-19 pandemic threw the world into disarray. Companies had to quickly and capably respond to sudden changes in the needs and circumstances of their customers, as well as altering their own internal processes to remain efficient amid global chaos. As consumers and companies alike settle into the new normal, it is important that insurers do not stop evolving, but look ahead at the future of the P&C sector. We see four key areas stepping into the spotlight in the future, and the earlier insurers prepare themselves, the better.
The revolution of the product manufacturing process

At its core, insurance is a contract, and in the past contracts have not differed greatly from product to product, or even company to company. Insurers may modify the contract slightly to differentiate it according to different products, customers, niches or other specifications, but 80% of the language will remain the same.
This is becoming an outdated way of thinking, as new technology eases the burden on innovators to create product lines without relying on slow and immovable processes on outdated systems. Insurers can now leverage cloud-based solutions to create niche products and subdivide lines to respond to different combinations of needs. In the next decade, companies who fail to keep up with the pack when it comes to customized contracts and niche product lines will become dinosaurs.
Datasets facilitating easier underwriting
The emergence of more and more data resources will provoke radical change in the insurance industry. Insurers today can learn vast amounts about a specific risk before underwriting it, and spectacularly detailed datasets will only become more available and accessible as technology develops. We are even seeing companies appear that specialize in sector-specific data, and are building instant and user-friendly interfaces through which insurers can access key data points at the click of a button.
Not only this, but several of these datasets now employ advanced AI capabilities to further innovate the underwriting process. The insurance sector in all its many niches will be able to leverage the power of this kind of data in a multitude of ways, collecting a vast amount of information before even providing a quote and increasing accuracy all round.
Market disruption from data companies
As data becomes a larger and larger part of insurance business practices, data companies are sure to extend influence into the P&C space. Big data companies are likely to form relationships with state firms, but smaller data companies can slice off their own portions of the market by targeting key niches with their services. Data companies could even eventually grow into the creation of simplistic insurance products, though their greatest impact will be upon the carriers to whom they extend their data capabilities.
When we talk about big data companies, no one can forget the largest players in tech: Google, Amazon and Walmart, to name a few. These aggregators will have an influence on data, of course, but also on distribution. Such developed companies have distribution abilities, and could take on some circulation themselves: but are also likely to bring creativity to other businesses when it comes to the handling of products.
A key example would be the way Amazon recommends products, as it already does for so many different industries. Big tech is likely to influence the choices of insurance customers in many niches, a power which grows from the notion of instant availability and immediacy it has given rise to over the last two decades. Customers today are connected to so many platforms that most products are extremely simple to purchase: from clothes, to cars, to holidays. Why not insurance? Companies will need to stay agile and flexible as the same mentality is extended to the insurance sector.
How INSTANDA can help
In order to keep up with the changes we predict the industry seeing over the next decade, insurers must be speedy and dynamic. This means faster time to value and delivering excellence, convenience, and innovation at the point of service; wherever that is. With INSTANDA's SaaS-based platform, insurers can launch new products in a matter of weeks or months – rather than years - allowing businesses to promptly capitalize on market opportunities.
Data will drive progress, and the way we make products is changing, but one thing remains the same: the needs of the customer must be at the heart of product creation. Speed to market and agility of product lines differentiates your business from competitors, and INSTANDA's solution will help you to achieve this. The insurance revolution is already here: so what are you waiting for?
To learn more about the INSTANDA platform and how you can transform the way you do insurance, schedule a free demo, today!