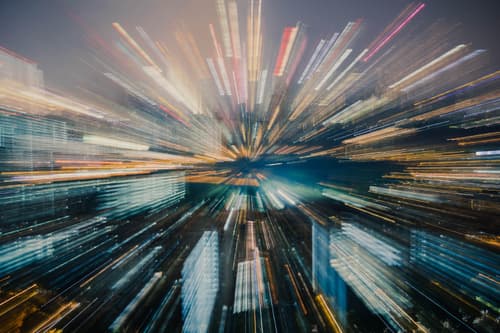 The insurance industry, while mature, has traditionally been slow to embrace new technology. Yet P&C insurers are facing a faster evolving risk landscape. The effects of changing climate change patterns, pandemics, the growing cyber world, and changing customer expectations mean the industry is headed for a significant era of disruption.
Time is therefore of the essence – to capitalize on these new potential areas of coverage, insurers need to move quickly.
Launch Products with Speed
With INSTANDA, insurers have the option to be first to launch in a new market, with uniquely designed products that are completely customizable to each insurer. By becoming part of a movement that pushes the boundaries of insurance technology, users convert more customers and generate new revenue streams in a matter of weeks or months – not years.
The INSTANDA platform has an average deployment time of 12 weeks, from idea to implementation. This is achieved by the flexible environment of the platform – allowing users to use a test and learn process to create new or update existing products.
Changes in Minutes, not Months
Once the product is live, the platform enables users to make quick, agile changes in minutes. This allows insurers the opportunity to respond to changing business rules and customer expectations in real-time, rather than waiting weeks or months to communicate and implement the changes via the IT department.
The ability to quickly make these changes enables carriers and MGAs to showcase their commitment to providing exceptional coverage for their customers – thus achieving higher customer loyalty and increasing their bottom line.
To see the INSTANDA timeline, compared to the average, legacy system, check out the infographic, below: