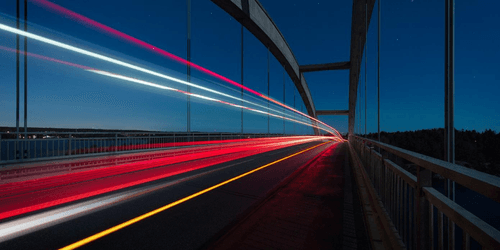 In our latest blog on how the sector can move the needle on digital transformation, INSTANDA's CEO, Tim Hardcastle, talks frankly about the challenges of embracing a completely new way of working.
Understanding current behaviours
Let's park Covid-19 for the moment and ask the question, what's the purpose of insurance?
In simple form, insurance is there to eliminate the risk exposure. That risk could relate to anything that a customer holds dear; from an economic perspective or something that's fundamental to the operation of a business.
If we think about the concept of insurance, it transfers risk away from a person's concern or actual liability for paying out to another entity that takes that risk on for them. The beauty in the insurance model is that you can take all those risks and pool them to give you a price for protecting the things that customers hold near and dear. In principle, insurance has been doing a great job of what it is intended to do for an awfully long time. At the macro level, therefore, insurance will continue to work.
So, why is digital transformation needed?
There is a great deal of unnecessary friction within the sector. There's the perception that insurers do not pay our claims quickly enough, for example. That's been a criticism made of the industry for many years and there's some truth to that. Some companies spend far too long manually processing and trying to understand and don't have slick systems where they can pay out claims.
If you talk to companies that are buying complex programs of risk, they may say "well, I am paying more money than I think I should be for the distribution costs. That's because I have to go through a broker, and then I have to potentially go through another broker if I am going direct to Lloyds of London, and finally I get my insurance providing me with my risk cover".
But they would have paid a lot of costs along the way and that's not great value.
It's often not that easy to buy insurance either. There are often far too many questions and it is complex. There's too much friction in the process and the cover that's available doesn't always meet customer needs.
This predicament is not new though. These issues have been around for some time. What has changed though is consumer lives. The way people operate machinery, drive cars, look after their pets and take care of their health is constantly changing. This means that insurers need to build packages of support and enablement, offering advice and guidance to the consumer so that risks are reduced.
A change of mindset
I've lost count of the number of times people have said "I can't do that because our systems won't allow us to". Yes, legacy is a challenge. Nobody would deny that, but the elephant in the room is people; engrained behaviours and mindsets are the real barrier.
At INSTANDA, we're able to confidently stand there and say that legacy systems should not stop innovation and digital transformation.
If we take a step back and look at these monolithic legacy systems, it's easy to see why it can feel too much of a challenge. Many are 10 or 20 years old and in the case of life insurance, may date back over 30 years. They are difficult to change because they contain a lot of historic customer data; they are a company's system of record. There is a law of physics around what you can or can't do with technology when it is so widespread in an organisation.
So, where does that live innovation teams? How can you make those monolithic systems 'talk' to and integrate with other systems?
Changing perceptions on integration
Technology shouldn't be an impediment to great service and reducing costs. Firstly, there are new platforms out there such as INSTANDA, and secondly, integration is a problem that can be solved quite easily. So what does that leave you with? Well, that's mindset and culture.
Culture is an expected way of working, the norm. If you've been working in an environment where you can't get products to market quickly, change your pricing structure quickly etc… this becomes the standard, accepted even.
At INSTANDA, we're fortunate we can challenge those behaviours and mindsets knowing that we can make all those things possible.
In large businesses these norms are deeply embedded and changing that is going to take a lot of energy and effort. The exciting thing for INSTANDA is that we're working with a lot of senior leaders and innovation teams who want to make it happen. They're recognising the need for their sector to be much more dynamic and responsive.
How will INSTANDA remain relevant?
If we talk about software engineering and application design 15 years ago when I was first getting into senior roles, I was a CIO in the .com boom during the late 90s/early 2000s running a huge technology function. The technology design of that era was very monolithic with everything in one place. Arguments that were put forward at the time were 'one version of the truth', where the was seen through one consistent lens. This was the big vendor pitch.
But if we were to look at where we are today, there's no one version of the truth. There are multiple data points that we can use to understand people, their preferences, and behaviours. Therefore, there's a mixture of structured data, semi-structured and unstructured data. In the context of a monolithic application that claims there's 'one version of the truth', it can only take structured data that is defined very precisely to certain criteria. But in today's world, we have access to multiple data sources. You can't have a monolithic system that gives you one version of the truth because it can't effectively operate in this much more fluid world.
The power of collaboration
That's why, when we launched INSTANDA, we took the view that we need to be working in collaboration with multiple other applications and data sources. We recently integrated with software specialising in risk algorithm and data source capture and so they take disparate data sets, run algorithms on it and give you a risk score. For example, if a customer was looking to purchase house insurance, the data could be used to assess the risk on the house and then the insurer will only need to ask a couple of questions.
This concept of an ecosystem revolving around plugging and unplugging various capabilities, is the future and we're one of those plugins to help a company operate more efficiently. We're not a monolith and don't intend to be.
What is the best way to change?
For some of our clients that are not constrained by legacy systems, we're seeing policies being processed at less than $1 per policy. We've seen them operate at the level of digital economics where the scale is not a function of people it's simply in the processing throughput.
But how do you bring this same level of functionality and freedom to those working in monolithic environments? Essentially, we're seeing two models:
Vertical play. This is where the business is sliced into, front, middle and back office. A slice of that business is moved to a digital way of working. It may still need integrating with the system of record and have some challenges but there are enough proof-points to show that it is of value to the company and it will improve the customer experience.
The horizontal play. The technology processes are not dynamic, therefore new capabilities need to be overlaid. For this to function though, it needs to be at the very least, your front and middle offices. You need to be able quote, bind, and interact with different retail outlets and change your product composition and your pricing and service customers.
There's no shortage of ideas or ambition within the sector, yet there's still some reticence at Board level for moving big parts of their business onto new platforms.
However, we're incredibly positive. We're comfortable enough with the technical capability of the platform, so that when we talk to clients, we do so with a strong moral compass; safe in the knowledge that we can add significant value. It's extremely exciting for INSTANDA and the industry.