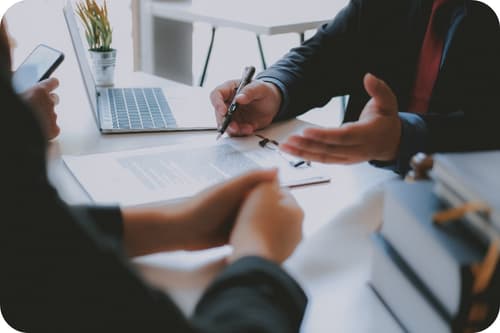 The insurance industry is evolving at lightning speed and so are the expectations of the modern broker. The significant era of disruption and transformation in the market is a response to factors like climate change and changing customer expectations of insurance experiences. These high expectations typically originate from personalized and efficient interactions that people experience outside of the insurance market, in more digitally advanced sectors. Similar demands are then placed onto the insurance sector, which is commonly known to be slow to embrace the shifting landscape and to adapt to new technology and trends. However, with new digital-first entrants into the market, insurance companies need to rapidly digitalize their operations to keep up with customers' evolving expectations and remain competitive in this revolutionizing industry. Here, we take a closer look at how expectations of modern insurance brokers have changed over recent years and why.
Increased Speed of Implementation

Speed is an essential ingredient for the success of the modern broker. There is an increasing demand for near-instant fulfilment, as is commonplace in other sectors, and customers will increasingly seek out alternative providers if insurance brokers do not deliver on these expectations. In an information-rich world with unlimited access to information online, customers expect to be provided with accurate, personalized information instantaneously about insurance products. As such, agents expect instant access to information about both classification and fit, to ensure they are providing the right product for their customers. Digital transformation in the insurance sector means that brokers can now utilize new services and products as a response to the changing service expectations of both consumers and businesses.
It is no longer acceptable for the process of designing, testing and launching products to take place over years; the manufacturing of insurance products must now occur within a matter of weeks or months in order to meet expectations. Technology is massively easing the burden on the manufacturing process, since innovators no longer have to rely on outdated systems to create new products. SaaS-based digital platforms vastly improve the speed to market for insurance products, ensuring a quick response to the changing insurance landscape and enabling insurers to capitalize almost immediately on market opportunities.
In-House Delivery

The modern broker should always be searching for new ways to be more efficient; one of these being the ability to quote, bind and service insurance policies in-house. New, digital-focused competitors have highlighted the need for brokers to leverage technology in order to deliver insurance policies in-house. The legacy systems that have been in use for decades are no longer sufficient to provide fast and effective processing, and brokers need the tools at their fingertips. Other industries have already seen the evolution of platforms that facilitate this effective processing, and it is time for the insurance industry to catch up.
One of the main drivers of change in this area of development is the introduction of no-code and low-code software, meaning that insurers no longer have to rely on developers or IT departments to build new products. With these more accessible methods of product development, brokers are able to accelerate innovation in-house by bringing products to market successfully and quickly.
Demand for Efficiency and Agility

With the wide range of insurance companies and products available to the modern consumer, insurers need to make sure their offering is efficient and agile. The traditional trade-off for insurance companies between price, innovation and efficiency is quickly vanishing, due to the increasing expectation for all three components to be met. Technical innovations in the insurance market make it easier for brokers to strike a balance between price and efficacy in their offering, and those that are open to adopting digital technology will give themselves the best chance of achieving success and growth. With the demand for customer-centric and personalized products increasing on the consumer side, brokers' expectations will inevitably reflect the needs of their customers. Therefore, brokers will expect fully customizable platforms to be available, offering diverse and unique insurance products.
How INSTANDA can help

At INSTANDA we believe that speed and agility does not have to equal a compromise in quality. The INSTANDA platform offers a tailored policy administration service, meaning brokers can build personalized products for their customers and benefit from the increasingly connected consumer landscape. Through a blend of modern SaaS-based technology and transformative thinking, we help our clients be the first to launch in new markets with agility, speed and ease. In today's market, it is paramount that you make sure you are capitalizing on emerging trends in the insurance landscape: a pipe dream made possible through INSTANDA's forward-thinking approach to a complex industry. Are you ready to embrace the insurance revolution?