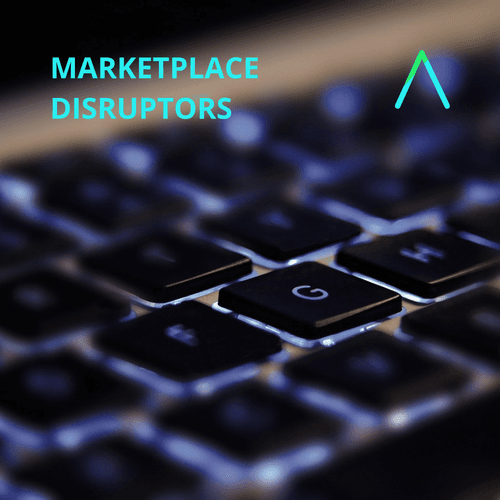 INSTANDA EVP for North America, Greg Murphy, recently had the opportunity to partner with London Underwriters and Bunch Insurance CEO, Daniel Feigenbaum, to speak at the 2021 WSIA Insurtech Conference. The session, entitled Insurtech Disruptors' Impact on Traditional MGAs, explored how traditional MGAs are seeing disruption within their channel and how tech tools are available to help these MGAs impact their business and revenue streams. Read on to learn how London Underwriters created their own insurtech in 2020:
Traditional broker turns to modern solutions
London Underwriters, founded in 2010, began as a traditional binding authority as a Lloyds Coverholder. After realizing that insurtechs were coming to the market and disrupting the way traditional brokers were doing business, they decided to focus on insurtech distribution models, as well as being a standard underwriting brokerage and binding authority.
Feigenbaum said, "traditionally there was a fear that insurtechs would take us out of the distribution model, yet something really interesting happened along the way. There was an opportunity to augment the insurance process through partnering with insurtechs and, as the insurance experts, we were able to help guide and navigate our clients through that pathway to transform the customer experience."
As one of the early adopters of the insurtech technology, they were introduced to a new way of thinking through their partnership with Hiscox NOW – reimagining how to transform the way a quote is submitted to cut down the quote and bind times from days to minutes.
Evolving business strategy through embracing technology
Through embracing technology and turnkey distributions, London Underwriters soon saw how partnering with insurtechs were a vital part of evolving their business strategy.
As the world faced the looming pandemic, London Underwriters began to reimagine they way they do business by asking themselves: what will our business look like in the current world and in technology today? How can we grow our business and enable our teams to be successful, even in the midst of lock-down? Through asking these questions, Feigenbaum and his team began to research on how they could develop their own insurtech product, without doing expensive system implementations.
"We wanted something mobile, flexible, and malleable to change," noted Feigenbaum. "That's when we found INSTANDA in July of 2020. The platform was amazing because we wanted to be able to quickly customize, develop and make changes to our product. INSTANDA helped us realize we could do all of that, at speeds that we didn't even realize were possible."
Offering a turnkey insurance solution through Bunch Insurance
Through this process, London Underwriters began questioning how they could put several of their different binding authorities, along with API friendly distribution partners, into a single user experience. Thus, Bunch Insurance came to existence.
Through Bunch Insurance, they decided to explore how they could tap into the most amount of third-party data, ask the least amount of questions, and then see how much product they could give the agents to offer their clients in a turnkey solution.
Facing challenges head-on
The team were not technologists to begin with – they did not have a full staffing of engineers. Simply put, they knew insurance and how they wanted to imagine their insurance solution but were not sure how to apply the technology.
The London Underwriters and Bunch Insurance teams had to begin the process by taking everything they knew about insurance and throwing it out.
"We had to help the team think about insurance differently," said Feigenbaum. "We knew we wanted to do simple solutions, not implement large and confusing projects. INSTANDA is extraordinarily user friendly, which helped us succeed in creating Bunch Insurance."
They kept questioning the insurance process and exploring ways to streamline it and how to show things differently. Through this process, they found that with INSTANDA, they had more control over the product and how to develop it.
Keys for success
As they streamlined their insurance process, the team focused on the importance of API's.
As Feigenbaum explained, "API's are the standard and a must – you can't think about iterating a process without thinking about the API's on the receiving and sending end of data. You must be able to bring in partners with API capabilities to bring that bundling experience together."
Feigenbaum also noted the importance of creating a minimum viable product to enable speed to market. If you can create an MVP release and get the product out now, you can test it with live clients, then figure out where to spend more effort for future changes. This allows you to get a product to market quickly, in just a few months, enabling your business to achieve a higher rate of success for your products.
Looking to the future
As London Underwriters looks to the future, they plan to bring in additional Bunch Insurance products.
"Once we get our first product exactly where we like it, we then want to expand our offerings by creating a "bunch" of products for our consumers," says Feigenbaum.
They also want to continue to bridge the gap between traditional underwriting and technology by exploring AI tools to do underwriting analysis. "We want to figure out where we can reduce questions to agents and customers, in order to speed up the underwriting process," says Feigenbaum. "If we can continue to improve the speed in which we offer quotes to our consumers, we will be able to reimagine the customer experience and offer more products, at extraordinary speeds."
If you are ready to experience flexibility and speed to market with your insurance products, then check out the INSTANDA platform. Through our cloud-native platform, you can reimagine the customer experience and revolutionize your product offerings, in as little as 8-12 weeks! Contact us today or schedule a demo to learn more.