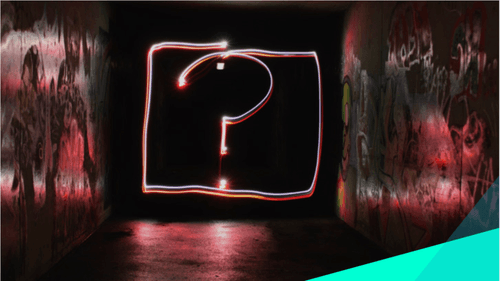 It was great to see INSTANDA featured in the
Insurance Times
's
"The Big Question"
, where this month talks about
"Is insurtech overhyped?"
. Have a read below on the article to see what the industry noisemakers, including our
CEO, Tim Hardcastle
, have to say on this topic.
September Big Question: Is insurtech overhyped?
We look closely at insurtech. Is it overhyped? Or does it have the ability to change the industry for good?
Tim Hardcastle, CEO of Instanda
It is difficult to argue against the over-hyped claim. In our view there is a lot of noise and a lower level of tangible value being created for the sector. But this is a good thing. When you look at any historical seismic shifts, there was often plenty of froth and what emerged was a much better way of operating. We see the same pattern with InsurTech. It is definitely going to change the future of insurance. As we talk to many insurance players the world over, the majority of our clients and prospects see InsurTech as part of their future, but not a 'silver bullet'. Larger clients who have done their due diligence and selected what Insurtech directly supports their ambitions, don't see it as hype, they are chasing the value opportunity. All of our clients are working this way. However the ripple out effect of credible, tangible examples to the wider market will take time, allowing sceptics and nay-sayers to stay stuck in their current world. For the converted, it is not a question of if InsurTech will change the industry for the better, simply a question of when."
David Stubbs, co-founder and CEO of RightIndem
The phrase 'insurtech' itself is certainly overused, but the original concept isn't overhyped. Consumers have come to expect a seamless digital experience in other parts of their lives, be that online grocery shopping or free video calls overseas. Technology in claims departments hasn't kept pace and is still, at root, driven by form filling. The imperative for the industry is to transition from 'claimant' to 'claims customer' is overdue, and the potential of insurtech to delight customers with an intuitive, responsive journey that pays quicker whilst saving money for insurers, cannot be overstated.
Becky Downing, CEO of buzzvault
Insurtechs are changing and challenging the insurance status quo, threatening the establishment, generating feelings of paranoia and being disruptive in a very good way. We must remember that it's still early days for many insurtechs who are working out the right product fit in this highly complex market, then focusing on creating meaningful demand. They need time and space to get the product and market opportunity right, not over scrutiny of their business performance in thoseinitial years. Of course, not all will survive, building a business from scratch in an industry so resistant to change is difficult – but where one fails another will succeed. We have a clean sheet, a fresh opportunity to build trust and deliver a product that changes the concept of insurance. If it's over-hyped, so what, insurance needs to change and insurtechs are making it happen."
Keith Binley, Managing Director UK and Ireland, LexisNexis Risk Solutions
Insurtech can be used to define a whole raft of propositions coming into the market, some of which are yet to be proven but there is no denying the potential. Just look at telematics and what it has done for young driver safety and insurance pricing. We must also recognise the role insurtechs are playing in driving innovation across the broader insurance industry. As a data and technology business ourselves, it is exciting to see the emergence of more data-driven insurance innovations that are responding to a changing customer need, offering greater protection from losses and the chance to lower and individually price insurance premiums– a win-win all around. Ultimately what we need to remember is that these solutions are coming to market because there is a consumer need or pain-point to solve. Consider escape of water losses and the insurer and smart home technology partnerships that are starting to help mitigate these losses. There is a huge investment being made and maybe in some cases big leaps of faith. Some developments may fall by the wayside while others will flourish but fundamentally, insurtech should be celebrated and supported in making the insurance market fit for the future.
Mark Birrell, CEO, Castel Underwriting Agencies Limited
While there may be hype in some parts of the insurtech community, the fact is we need to look at the opportunity and role of insurtech as a longplay. In my own experience, having established a business offering insurance online trading systems, effectively one of the first insurtech businesses, 20 years ago, there is a clear need for and benefits to be delivered by insurtech solutions, but it is not a quick fix. Saying that in the last few years we have seeing growing impetus for change and an understanding that technology has to play a role in the insurance world. Expecting overnight success will only lead to the accusation of hype. However, ultimately, the insurance industry will significantly benefit but we are, in my view, still 5 to 10 years away from them establishing and delivering to their full potential.
Mike Swanborough, CEO, Aoi Nissay Dowa Insurance Europe (the ANDIE Group) which owns telematics brand, insurethebox
Absolutely not. Customer expectations have changed as customers become more digitally savvy, and insurtech provides valuable opportunities for tangible growth during a rapidly changing environment. Done well, insurtech can bring major social benefit – both to customers and more widely. Insurtech companies need to solve enough of a customer demand in order to add strategic business value/create strategic advantage. With over 4 billion miles of driving data – nearly 10 years of operation, and the rapid evolution of mobility into a connected future, we see no signs of this abating. Embracing insurtech is key as we move into the next generation of mobility, with connected and autonomous driving. Telematics is the current iteration of this and the investment made by Aioi Nissay Dowa Insurance into the Finnish company, MaaS Global Ltd last year is an example of this broad vision.
Craig Olivier, sales director, Genasys
I'm passionate about insurtech – but not about looking for ways to use new technology for technology's sake. Look at Blockchain for example. It's fast gaining momentum and but is it right for every business? You shouldn't build a product or solution around technology because you can, rather because you should. Insurtech has somehow developed as the panacea for the insurance industry's woes, hence the hype and perhaps the billions that have been invested. There are hundreds of insurtech start-ups working with cutting-edge technologies to package new insurance products for new audiences. But the big issue is that few of these have any real business experience and or any real insurance knowledge and most don't have any backend platforms to do the heavy lifting. The result? They have a great idea that never transforms into a viable solution that changes the way we do business. In my view, insurtech is all about looking at real business problems and opportunities and using technology to streamline and solve them. Some of it may not be sexy and may not grab the headlines, but it may positively influence revenue returns. Anyone involved in the insurance industry knows that we have to innovate at an increasingly rapid rate simply to retain a competitive edge, but for me, there are four key areas that we have to address to leverage innovation in the market successfully: product innovation, insurer capacity, distribution channels and technology. One without the other three simply won't work. That's why I think it's important that the industry doesn't get carried away with the hype surrounding insurtech and looks at it as an enabler, not a disruptor."
Jeremy Irving, partner and head of insurance regulatory, DWF
Insurtech is not over-hyped. Insurance is an industry whose production cycle or business model comprises both data or process management and relationship management (e.g. the interaction of broker and underwriter or claims manager). Where data is difficult to comprehend or deploy, that creates the opportunity for insurance contract outcomes to be influenced or determined by relationships – classically, in the broker's powers of persuasion vis-à-vis the insurer as to, say, pricing or claims settlements. Insurtech is still at a relatively young stage. In terms of media profile for insurtech products, it seems that developers have largely focused on retail markets with a 'short-tail, low margin, high volume' value model. As such, it seems that insurtech has had a relatively small impact in the commercial markets: there are still plenty of brokers taking thick files of paper to markets in the London EC3 postcode, and the 'long-tail' nature of many commercial risks suggests this is set to continue for some time. However, the commercial markets have an immediate and pressing incentive to invest further in insurtech. The 'soft' trading environment means that insurtech is the only way to reduce operating costs, and losses through inefficiency, and is also the most likely means to eliminate ambiguous or unexpected claims and coverage positions which can result in expensive disputes and loss of insured's accounts for brokers and underwriters. Insurtech is evolving, and its capacity to change insurance as it is currently conducted is vast. Source:
Insurance Times