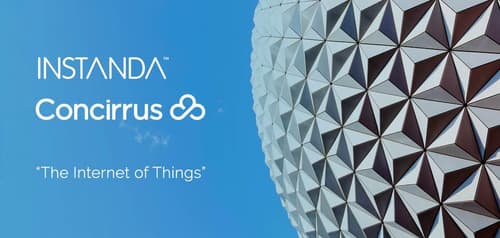 A new collaboration between Instanda, a market leader in insurance software product design and distribution, and Concirrus, a pioneer in the Internet of Things (IoT) for insurance, is enabling insurers and managing general agents (MGAs) to easily create, configure and deploy IoT enabled products.
It is estimated that by 2022, digitally-enabled insurance policies could potentially be valued at $42 billion*. Therefore, a key priority for the insurance industry is how to develop and deploy these propositions quickly.
According to Instanda chief executive officer Tim Hardcastle, this partnership creates a one-stop-shop to do just that. As established technology pioneers in the insurance sector, Instanda and Concirrus have run a pilot study proving that the benefits for customers and insurers are enormous. They are now looking to work with companies that see the gains in entering the connected market.
Hardcastle said: "Insurers cannot afford to miss out on the connected policy market, but this creates real challenges if they try to use their legacy systems. The time taken to do so would be prohibitive, let alone the cost, which could be significant.
"We can enable insurers and MGAs to replace a currently complex and lengthy process with a fast and easy solution to take advantage of the opportunities afforded by the connected policy market."
Andy Yeoman, CEO of Concirrus added: Connected policies are the future and the data they provide unlocks huge opportunities to re-think products and make great improvements in loss ratios.
"The barrier to insurers entering this market is their need to develop a whole raft of new technologies and disciplines. This partnership combines Instanda's proven technology with our market leading IoT platform, specifically designed for insurance, covering vehicles, homes, and commercial products and lines of business".
For more information contact sales@instanda.com and info@concirrus.com
Notes to editors
* Markets & Markets [source information http://www.marketsandmarkets.c...
About Instanda: Instanda provides insurers, brokers and MGAs with a software tool to move from product concept, to binding online, in a matter of weeks. Some of the world's largest insurance players are now enjoying the benefits of flexible, agile product management, where rates, questions, documents can be amended in minutes. ROI is delivered in months via dramatically reduced product manufacturing and distribution costs.
About Concirrus: Concirrus provides a software platform to help insurers leverage data from the Internet of Things for new products. Operating across personal and commercial lines Concirrus' technology is trusted by Insurers to extract risk and insight from fast moving, complex data streams. Using a combination of advanced analytics, machine learning and active risk management the Concirrus Quest platform makes sense of IoT data and turns this into improved loss ratios.
Original source from Fintech Finance