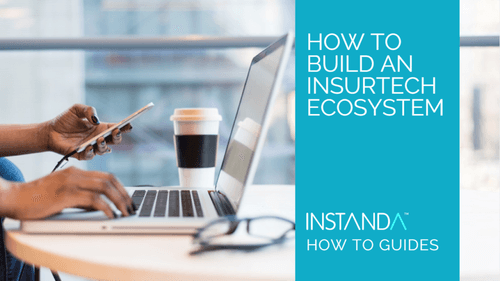 There is a continuing drive in the direction of digitisation, which has led the insurance industry to the verge of a paradigm shift. This drive has increased due to significant increases in big data, changes in buying habits as a result of new technology interfaces, and the rising developments in artificial intelligence.
In today's world, with customers' growing dependence on digital technologies, there has been a demand for not only the vanguard industries, but also the insurance industry to adapt to digitisation to gain a competitive advantage.
Digitisation has also reformed customer expectations and redefined limitations in the industry. Consequently, insurance companies must adapt and rethink their digital strategies; as traditional industry ways die out, they must follow the future of insurance, which is now critically influenced by platforms and ecosystems.
Our partner from the insurtech impact 25, Oxbow Partners has described how insurers can identify and build a scalable, future-proof technology ecosystem:
The insurtech ecosystem of the future is integrated and include:
Third party software licenced by the insurer (with or without customisation);
Components designed and build in-house;
Third party integrations
Components are connected via API Gateways
It is essential that these components can be connected to form an integrated system. To do this, insurers need to build "API Gateways"
Non-experts should think of these as standardised plug boards, which allow multiple components to be "plugged in" without having to build custom integrations for each one.
Focus on areas of differentiation
Every business has different requirements. It is critical to isolate areas of strategic differentiation when designing a technology ecosystem and focus investment on these areas. Where a component is strategically differentiating, insurers should consider building their own technology or customising third party technology; where it is a hygiene factor, a "good enough" solution should be found.
The ecosystem changes with circumstances
As business circumstances change, technology requirements change with them. API Gateways allow components to be swapped out when they are no longer fit for purpose.
This is a big advantage over traditional systems, where it is often hard to upgrade specific parts of the proposition without changing the whole system.
Partnerships will be significant
As ecosystems allow an emphasis on risk prevention, forging partnerships will be a critical priority.
For reference, executives need look no further than their recent efforts to partner with Internet of Things (IoT) providers, which they pursued in an effort to offset their disadvantage from a lack of customer touchpoints and engagement. Insurers should embrace a similar mind-set to assemble fruitful alliances.
To learn more about Instanda and our industry-leading insurtech solutions, get in touch at sales@instanda.com.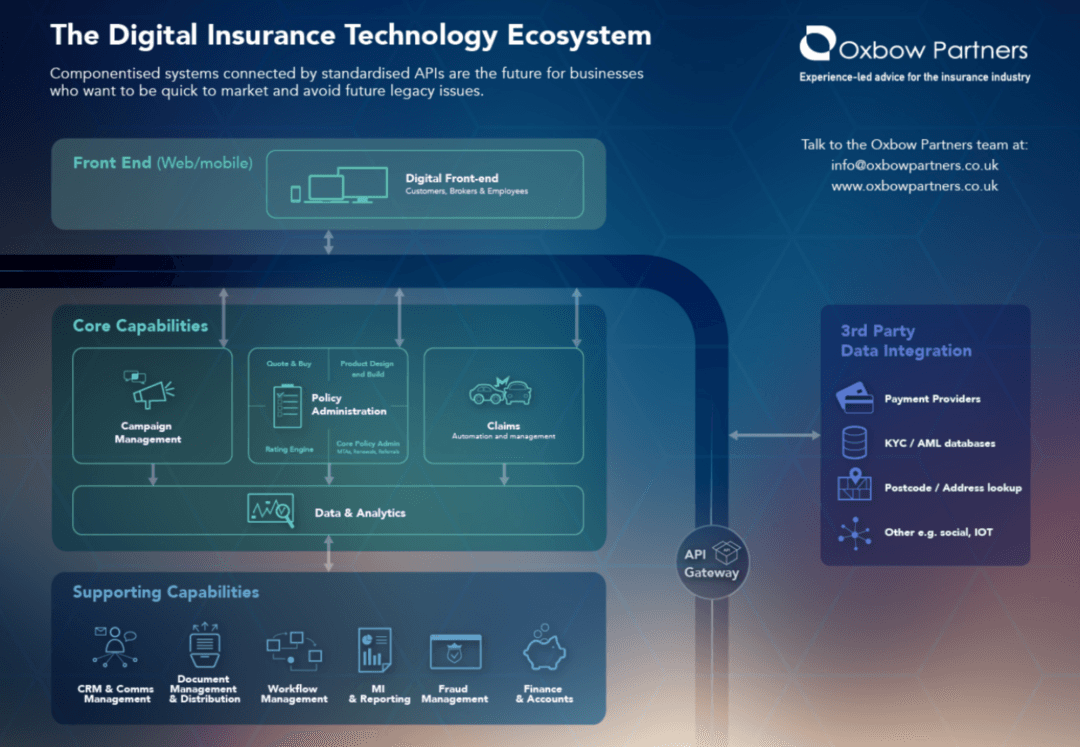 Source: Oxbow Partners