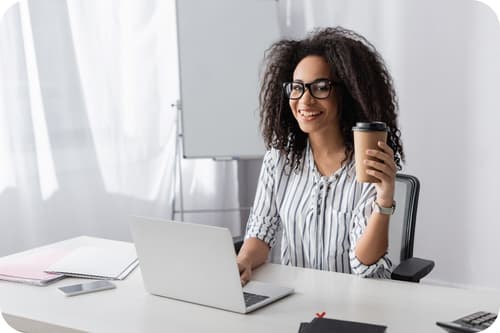 The forward thinking insurer is always on the hunt for the next way to refine their operations, improve their client offering and leapfrog competitors. However, what some fail to recognize is that digital transformation does not always mean sudden changes and increased workload for already overstretched IT departments. In fact, a smart digital transformation strategy actually helps to lift some of the day-to-day burden from IT specialists.
A key strategy for insurance leaders to advance is the adoption of no-code systems, which offer a unified, single platform upon which to build and distribute product lines. No-code platforms provide a simple way to create new product lines at speed, within one ecosystem and with the option to customize and personalize lines without having to run thousands of lines of code. Here are three reasons to adopt the latest exciting development in the insurance revolution:

Speed to market is key

In today's market, building and distributing insurance product lines with speed and efficiency is essential to staying at the head of the insurance pack. The businesses that can rapidly iterate digital products can keep pace with evolving customer expectations, which increasingly rely on instant satisfaction and personalized purchasing journeys.
Within insurance companies, traditional environments can drag out development processes, as many IT systems still contain legacy systems. These decades-old, slow moving systems can hamper internal progression. On the other hand, no-code solutions bring all the necessary tools together to build products into one ecosystem. This drastically reduces the time companies need to develop, test and launch products on the market.

Staying agile in a moving market

The market today is facing an ever-increasing number of challenges, as different coverages come up in new areas like climate and cyber. Because of the changing needs of today's customer, who might worry about a wildfire one minute and a ransomware attack the next, insurers need to be able to manage multiple product line alterations without being held back by their IT systems.
The insurance landscape may have taken longer than other industries to adopt digital transformation, but today's SaaS-based solutions are putting that trope to bed with regular updates and easy-to-implement feature additions. This enables the forward-thinking insurer to stay ahead of changes in the market by managing the creation and alteration of products according to market needs.


Low cost of ownership

What's a key roadblock to creativity in digital transformation? The cost needed to licence, implement and maintain exciting new solutions. But while insurers often focus on the monetary restrictions, new technological solutions are not always the financial burden businesses expect. INSTANDA's solution contains no hefty, hidden maintenance fees and there are no premiums placed on innovation. Through the platform, insurers can design products to their exact specifications and take back control when it comes to implementation, working in a quicker time frame and cutting down on costs.
With INSTANDA, insurers pay for what they actually use, saving on unneeded additions and streamlining their spending to better focus on providing excellent customer service in emerging insurance landscapes. This signals a revolution in traditional insurance methods; one which the progressive insurer will inevitably become a part of.