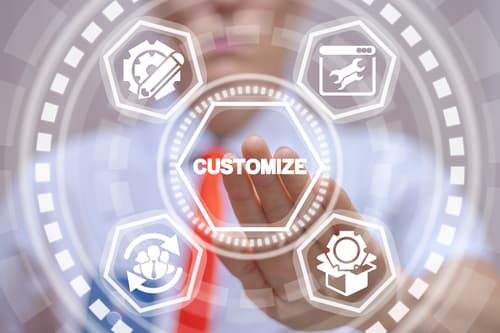 The insurtech industry is predicted to boom in the next seven years, with a current market share of $3.78 billion. The opportunity for traditional insurers to capitalize on this explosion in tech innovation is definitely ripe. Harnessing technology to enhance your insurance products – whether through new distribution channels, new coverages or meeting customer demand – is critical for businesses to survive and thrive in recent challenging times.
Selecting the right technology or insurtech partner to achieve growth and reach new audiences is not easy. Previously, insurers have been relatively complacent with adopting expensive, one-size-fits-all, out-of-the-box legacy systems that all users have had to conform to from a configuration and functionality perspective. This was holding insurers back from generating speed, exercising agility and creating the flexibility required to navigate a changing market landscape and increasingly-demanding consumer.
But insurance technologies have made great progress over the past few years. Here we explore the opportunities for traditional insurers to transform their business models with innovative technologies, including our very own platform.
Opportunities in technology
Some of the smartest insurance technologies on the market today are also the easiest to use. Previously, you might have needed coding experience or very technical knowledge to get the most out of a policy administration platform. That is certainly not the case with INSTANDA, a low-code/no code cloud-native solution that can be used by anyone in the business. Configuration to the platform can be done by those closest to your customers, in a matter of seconds.
With INSTANDA, insurers are taught how to manage the product themselves so that customer-facing team members can help with the build process. For example, the Senior Vice President of Underwriting and the Head of Compliance can work side by side or have a say in the product. Together, they can make decisions and customize with ease. By giving insurers a platform that allows for such flexibility, they can rethink every part of the underwriting process and complete a product build within 6 - 12 weeks.
Taking a product to market
The possibility of building a product in a matter of weeks, not years, is truly ground-breaking for our clients. A good example of this is our client London Underwriters. CEO, Dan Feigenbaum, was looking for a solution to help bring the business into the digital age and capitalize on recent innovations in technology. As a result of partnering with INSTANDA, Bunch Insurance was born: a brand new insurtech product that offered a highly consumer-focused design because of the ease of customization that INSTANDA provides. Read more about the project with Bunch Insurance here.
Calling MGAs looking for a digital tool to launch an insurance product, speak to our team today about using technology to enhance your product offering.