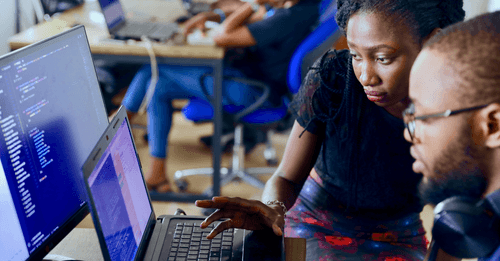 In our blog on Citizen Development, INSTANDA explored how empowering business users to develop products is important to transforming the way insurers do business. With legacy platforms, insurers rely on heavy IT involvement to build new products – meaning it can take years before a product is released to the market. However, modern technology should enable insurers to speed up the process; taking weeks or months, not years, to develop new or change existing products.
The addition of modern, low-/no-code technology speeds up the design process. The reason is because this technology does not require significant IT involvement, thus allowing business users to build out the products using templates and guides.
No technology knowledge required
The INSTANDA platform is not reliant on users being experts in coding or other technical disciplines. While many platforms require code written to ensure basic functionality, e.g., setting up new products, linking to new pages, or sending across information, INSTANDA's platform already has that level of code written and embedded for use as insurance objects.
Our platform was built for insurers, by insurers, so we understand what functions are needed to create a successful product. Using our SaaS-based platform, insurers no longer have to rely on busy IT teams to launch new products or build successful portals. Instead, business users can use templates and guides to create products that customers want and need, with limited IT involvement.
Empowered to design insurance products
Our design center is the central location that contains underwriting questions, business rules, ratings, calculations, and forms. As a client of INSTANDA, you build insurance products around your workflows, so you can customize the product to meet your specific business needs. Our design center utilizes templates and guides to empower our clients to build the product of their dreams.
To see the design center in action, watch the video below:
At INSTANDA, we believe that insurance is complex, but does not have to be difficult. Our cloud native platform enables business users to design insurance products that best fit their organizational goals. Clients do not need to have any technology knowledge to build products, they simply need to whiteboard their process and then utilize the INSTANDA platform to help them build the perfect product. If you are ready to simplify the way you do insurance and revolutionize your products, then contact us today!