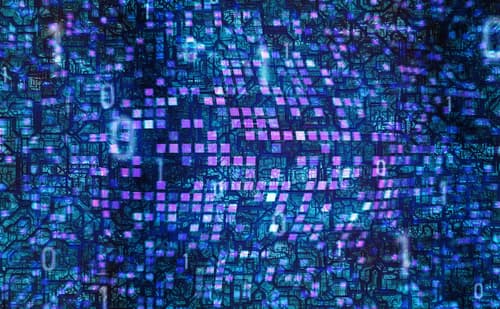 "You must have a mix of top-down and bottom-up for digital strategy to work"
As the INSTANDA North America team looks ahead to the rest of 2020, Executive Vice President of INSTANDA (North America), Greg Murphy shares his thoughts on digital innovation:
As we look toward the future of digital transformation, it would be fair to say that carriers are now looking to providers that focus on speed to market. Those that can be horizontal across all capabilities without having to replace everything. Now, that's not just really exciting for INSTANDA, but for the sector as a whole.
If we stop and think about it, this means there's a gradual step away from enormous projects that cost 'double digit' millions of dollars and two or three years to complete. Small, incremental change that focuses on new products, new markets, and a digital presence are much more successful in this post-Covid world.
Considering Digital Transformation
When thinking of digital transformation, businesses need to make sure they align their digital strategy with their organizational goals.
Why? Because each internal audience will have a different view of what digital means to them. The marketing team is going to think about digital marketing, social media and web channels. The IT people are going to think about the Cloud and the business analysts are going to focus on process and data analytics.
This is why it is important to align your digital strategy to your organizational goals. You must have a mix of top-down and bottom-up for digital strategy to work.
How many times have you asked somebody, "What's your digital strategy?" and they reply with the name of the software they're using rather than a statement on how they are going to transform? We can take some great learnings from the early 2000s' when every company was working on their CRM strategy (remember that?). Don't let the technology lead your thinking, make sure it begins with the customer experience.
Consumer-first Approach
Some of the very best digital strategies I have seen and led, take on a consumer-first approach. If a company designs the customer experience first, aligns the processes to support it, and then sources the technology to enable it, they will transform.
Yet, most organizations start with internal processes first.
If you look at traditional policy admin systems, these systems are built internally, starting with the backend first. Products are created and then the question is asked "how do we take this out to the customer?" In this instance, there's very little, if any, transformation that happens. What ends up occurring is that you extend your own rules out to the customer in your own internal language.
If you start internally, you'll end up with a very choppy process, something I like to call "naval gazing."
If you can reverse this thinking and say, "how do we want our interactions to feel for the customer?" your digital strategy will make a positive impact on your organizational goals.
Customer journey mapping
A great place to start is with customer journey mapping. This gets the discussion started because you quickly understand what your current customer experience is, where the pitfalls are, and why they exist. It's possible to do this in a single day, with all the right people in the room.
Once you've worked out where the customer pain points are and how you want them to be different, you can then decide out how technology can assist to remove them. This doesn't mean you have to do everything at once, but it does mean that you must be in the right transformative mindset to create the change you wish to see.
To discover how INSTANDA can help you innovate at scale and rapidly change the way you deliver products to customers, contact us today on (989) 450-2351 or request a virtual demo!