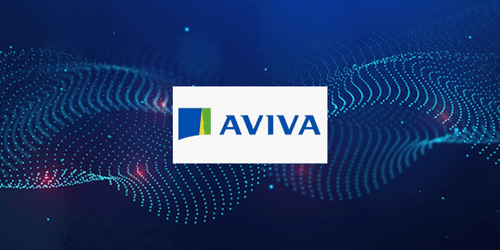 With nearly 6 million SMEs in the UK alone, contributing £2.2 trillion to the economy, the launch of Aviva's new protection service for small businesses to help them work more confidently, cannot be overstated.
Aptly named Aviva 360 for its highly customisable blended protection insurance for businesses with 1 to 15 employees, the Aviva offering is a UK-first.
The Challenge
Aviva's research revealed that 30% of small businesses surveyed struggled to offer competitive benefits for their employees.
With businesses citing product cost and lack of staff and resources to manage benefits as the two biggest barriers, Aviva saw a gap in the market for flexible, highly-tailored yet simplified protection insurance for small businesses. The market need was clear; the bigger question was 'how could Aviva deliver the new proposition, at speed, with an attractive ROI?'.
Commenting Ranila Ravi-Burslem, Director at Aviva, says: "When we first started to look in the market at what was out there in 2018, we saw the rising trend of the low and no code platforms that offered speed and low cost delivery both of which were essential to Aviva. We really did not want to make huge financial investments or mobilise huge business or IT teams during the product development lifecycle."
The Solution
Aviva selected Deloitte Digital as their delivery partner who in turn used their extensive market knowledge to select the best solution for Aviva. As low code solutions involved coding and specialised teams, plus out of the box features were way below what Aviva needed, Deloitte Digital saw the answer lay with the INSTANDA no code platform.
Deloitte Digital were very specific on what they needed. They required a platform that could provide intuitive end-to-end policy management for their customers using a single platform. To be truly responsive to each business' needs, Aviva required complete control over product creation and distribution via a business friendly a no code environment to be able to offer the following Aviva 360 products:
Employers' Liability
Public Liability
Simplified Group Life
Physio Essentials
Aviva Digital GP (available at no extra cost with any other product)
INSTANDA not only met these requirements, but Deloitte were confident the product could be brought to market rapidly; within a three-month timeframe set by the client.
Crucially, for Aviva, they had a solution that enables them to bring the unique proposition to market without the huge investment traditionally associated with introducing new products.
Ranila Ravi-Burslem, Director at Aviva, adds:
"Through INSTANDA, we're ensuring the needs of today's customers aren't undermined by the technology of yesterday by offering a new, agile way to build and distribute insurance products".
The Results
Now, Aviva 360 acts as a fully functional online self-service solution for small businesses in the UK. Its customers are afforded far greater control and flexibility over the benefits they are able to offer their employees. They can choose from which of the four insurance products they require and receive a personalised quote. Most importantly, the administrative burden for smaller businesses is greatly reduced since they have all their important insurances in one place, with just one monthly payment.
Commenting on the launch of Aviva 360, Tim Hardcastle, co-founder and CEO of INSTANDA, says:
"Fundamentally, we believe that technology should help innovation, not hinder it. And our approach to innovation is united by a belief in the industry bringing additional value to their customers through the use of agile technology that puts insurers (and their customers) back in control".
Observing INSTANDA's approach to product delivery, William Wood, UK SME Strategy, Insight and Propositions Lead says:
"Whenever we needed to engage INSTANDA, the team were on point. We were all on the same page, creating something new, hitting the deadlines and clearing what small barriers there were. The team at INSTANDA went out of their way to support us in successfully creating Aviva 360."
To learn more about how our no-code platform can support your business, book a demo