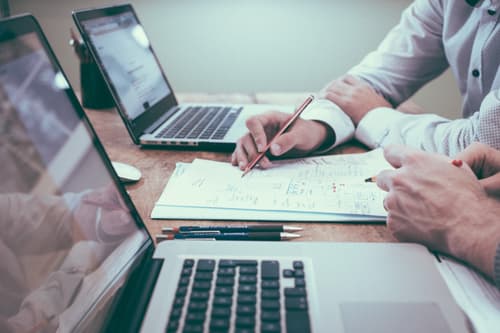 Without a doubt, Covid-19 has complicated what was already a difficult marketplace for MGAs to navigate. Many have found themselves at the sharp end of the claims and reputational fallout this year. For some, this has made it harder to source, or even retain existing capacity.
In fact, capacity is already beginning to be reserved for the best performing, most capable, and 'value adding' MGAs. It's a concerning time for some, as struggling MGAs edge ever-closer to January 1st renewals.
New challenges for MGAs
If we consider for a moment what an MGA's strength is. It's in its ability to understand its market, manage risk, and now more than ever, to increase efficiencies.
In the post-Covid world, MGAs are feeling the pressure from carriers to open new market opportunities and reduce margins, whilst cover holders are seeking more visibility over their risk portfolio.
Additionally, there are huge expectations for a slicker digital play that mirrors the experience of other industries, such as banking and e-commerce.
As Derek Findlayson, Managing Director at Intelihub Consulting shared with Instanda earlier this year:
"Margins on MGAs (particularly wholesale MGAs) are tight, so minimising any duplications and optimising efficiency is critical to succeeding."
That was several months ago. Since then, Covid-19 has pressed the fast-forward button on digital expectations. Many MGAs were quite simply not set-up to cope with the pace of change. Much of the traditional legacy software is not flexible enough for the needs of a modern dynamic MGA, where having direct control over the customer/broker journey is vital.
There's a familiar rhetoric from those MGAs that have felt the strain. Many do not have in-house IT expertise and are therefore beholden to a third-party for advice on choosing relevant technologies. Those who have more direct control over their IT, have struggled to make the best use of technology, both within their organisation and with their partners up and down the chain.
Reasons to be optimistic
The picture's not all negative though. Whilst MGAs have traditionally had much smaller budgets than carriers and therefore had to settle for less intuitive technology, progressive MGAs are quickly stepping up the pace.
The surge of SaaS technology vendors in recent years has resulted in some MGAs gaining access to the same enterprise solutions that insurers are using. Those that have embraced modern technology (in particular, no code) are reducing costs and rapidly outperforming the competition. They are using platforms that promote the smart use of data and exponentially quicken their response to new distribution opportunities.
They are making the broker/customer journey frictionless, using data to optimise capacity, elevate risk assessment, simplify the customer question set and even reduce fraud.
Many MGAs (and insurance organisations as a whole) face what can feel like an impossible challenge of bringing down costs associated with huge monolithic in-house systems. Workarounds are expensive and often counterproductive. Modern SaaS solutions, on the other hand, essentially remove the maintenance and infrastructure challenge and offer a vastly more productive and efficient landscape.
What should an MGA look for in a SaaS technology solution?
With the inordinate pressures on MGAs, simply being digital is not enough. Today's insurance carriers are taking a far more agile approach and expect MGAs to offer similar capabilities.
So, what should a SaaS solution give you?
A product design interface that allows business units to make changes without the need for software development or coding
A range of self-service tools that put the MGA in control of customising their customer/broker journey, and making amendments to their rating tools
API ready with no-code integration, bypassing costly and timely workarounds to seamlessly integrate with existing systems
Agile workflows to automate business processes and lower margins
Scalability to accommodate multiple business lines for even the most aggressive of MGAs
Capability to lower customer acquisition and servicing costs and reduce operating costs of existing portfolios
Greater transparency to cover holders
Regulatory compliance, with embedded underwriting rules
With the intermediary market generally not being great at cross and upselling, no code SaaS solutions can be a real game-changer.
Speaking on cross selling, Intelihub Consulting's Derek Findlayson offered the following insight:
"Where the average number of products per customer benchmarked at 1.4 may be seen as 'good', in any other market it would be viewed as a failure. Those that have an efficient way of using customer centric technology as opposed to product centric technology will be the winners.
This has never been more relevant than in the world we find ourselves in today. Adapting to trading in a Covid affected world has meant that we have seen the equivalent of a 7 year cycle in digital adoption happening in a few weeks. This means that customer/broker expectations around digital trading have accelerated at pace. Consumers are now ready to accelerate the use of modern customer centric technologies, and a growing number now expect it. Therefore the gap between those distributors who embrace the use of technology and those that don't is only going to widen, whether you're looking at this from a growth, efficiency, customer experience, or customer advocacy perspective".
That's where Instanda's no code platform comes in. It enables fast set-up and access to new markets, as well as streamlining of operations by digitising processes. As the MGA, you are in full control of changing product structures and adding new features to gain market advantage, all at no extra cost. Opportunities for cross and upselling become refreshingly easy to take advantage of.
Quite simply, market saturation now means that MGAs can no longer remain static in terms of their portfolio. Only those who have their finger on the pulse, and the ability to adapt and innovate, will survive.
James Elliott, New Business Executive (MGAs) - INSTANDA
E: james.elliott@instanda.com
M: 07712 551517