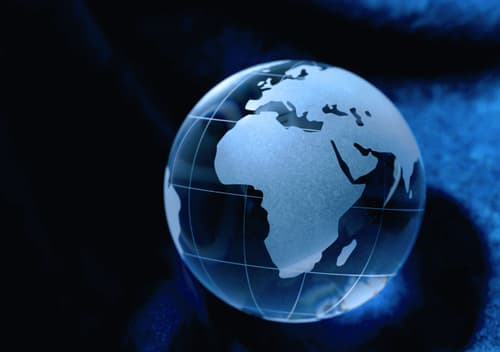 The insurance market in Africa presents a significant opportunity for growth and development. Despite the continent making up approximately 18% of the global population, its penetration rate is only around 2%.
Worth US$ 81.6 Billion in 2022, the African market is expected to reach $123.8 billion by 2028. That's why we need to keep a close eye on the continent to see where the development will come from.
In this article, we will discuss the trends that are shaping the African Insurance market and explore how insurtech companies like INSTANDA can help insurers address challenges such as flexibility, managing the insurance ecosystem, and wider digitisation.
Focus on benefiting the community

The African insurance market has a strong focus on benefiting the population, with an emphasis on corporate social responsibility and ESG principles, which is in contrast to the commercial-first approach we often see from insurers in more developed nations.
Insurers in Africa strive to make a positive impact on people's lives, and this is reflected in the products and initiatives they offer. One emerging trend in the African insurance market is the use of wearables and gamification to encourage healthy behaviours and reduce insurance premiums.
Discovery, a popular player in the South African insurance market, has been at the forefront of this trend with its Vitality program. This program offers customers an Apple Watch that tracks their movement, allowing them to earn discounts on insurance premiums based on their level of physical activity. The more active they are, the less they pay.
Momentum also offers a similar program that provides customers with a fitness tracker allowing them to reduce their insurance premiums. These initiatives not only help insurers differentiate themselves in a competitive market but also contribute to the overall health and well-being of society.
Investing in awareness

Awareness is a critical area for the African insurance market to improve upon. Insurers in Africa face unique challenges compared to their European and American counterparts.
In Ghana, for instance, insurers must tackle the cultural challenge of changing the population's reliance on self-diagnosis and spiritual powers instead of booking appointments with doctors. This shift in culture, ethos, and environment presents a significant challenge for insurers in the region.
Another area in need of awareness is insurance policies. Many short-term life policies are taken out and cancelled within hours, causing insurers to lose money on underwriting, application, and documentation.

To combat this issue, maintaining a proper advice process is crucial, particularly in emerging markets like South Africa where consumers need extensive financial awareness and motivation to adopt insurance solutions.
The importance of flexibility

South Africa is facing several challenges as a country, such as political volatility, currency fluctuations, and power outages, which are known as load shedding.
These outages can last up to three or four hours at a time and can significantly impact business operations. Therefore, having a flexible and reliable platform like INSTANDA is crucial for insurers to navigate these challenges successfully.
There is also an increasing demand for 'usage-based' insurance, which allows customers to switch their coverage on and off at specific times when they need it. This is particularly useful for international executives who only need theft and fire coverage for their parked vehicles while they work abroad.
Additionally, customers in South Africa who are struggling with income insecurity will seek solutions that allow them to pause their insurance or reduce the scope of coverage for a specified period of time.
Insurers that prioritise flexibility in their products and services are better equipped to meet the evolving needs of their customers and succeed in South Africa.
Convenience is more important than price

Companies in the African insurance market are facing challenges due to their legacy systems, resulting in siloed business units and difficulty in cross-selling. This also makes it hard for them to scale and innovate.
To move away from large legacy systems like IBM or Sapiens, companies are testing new products or distribution methods. Henry Willis, INSTANDA's sales lead, emphasizes the importance of 'having the ability to adapt and change quickly to stay ahead in the market.'

Insurance technology platforms like INSTANDA can provide value to companies by allowing them to make changes rapidly without relying on a third party. This system is cost-effective, fast, transparent, and provides access to data to see if a company is hitting the mark or if changes need to be made.
INSTANDA'S approach is working neatly with companies across Africa, demonstrating value rapidly by spinning up a product in 3 days on its No Code platform and then offering a sandbox environment. This allows insurers to touch and feel a product and offers the chance to test hypotheses quickly whilst having the data available to understand where any adjustments might be needed, as well as demonstrating how configuration rather than development leads to decreased operational cost and increased control.
These platforms also provide a seamless customer journey by leveraging technology, making it easier for customers to access policy documentation, file claims, and change their coverage as needed. This highlights the importance of delivering a simple and efficient journey.
Legacy systems also don't allow companies to scale into new demographics and cities. This is why INSTANDA integrates with WhatsApp, allowing them to reach a broader customer base.
Messaging platforms like WhatsApp allow customers to select the desired insurance product and coverage amount, which is then immediately processed through an automated customer portal. WhatsApp also allows insurers to cross-sell other products to customers, such as discounts on secondary policies.
The integration of innovative technologies allows for a simplified and personalized customer experience within the insurance industry. Willis, also stated that: 'Insurtech platforms like INSTANDA can provide value to insurers by addressing these challenges and offering innovative solutions.'
Tying digitisation up to purpose

The South African insurance market is looking for solutions with a customer-centric approach, but the lack of digitisation in the country is a major obstacle. According to Willis: 'Innovation should be a development of what your client base needs. Not a complete disruption of the existing value chain.'
Digital insurers such as Pineapple, Naked, and One Spark are disrupting the South African market with their direct-to-consumer approach. Meanwhile, traditional insurers like Old Mutual now face the challenge of keeping up with these innovative players.
Establishing a foundation for digital innovation in the industry is key. Rather than simply chasing after the latest digital trends, it's crucial for companies to understand their principles and differentiators in order to implement new technology in Africa. This foundation should be the guiding principle for decision-making, rather than constantly following the newest thing.
A creative solution to increase insurance uptake would be offering insurance via scratch cards purchased at petrol stations, particularly in areas where it's not traditionally accessible. Scratch cards are a popular form of prepaid payment method in Africa and they are commonly used for buying airtime and data bundles.
This would be a good example of how innovation should aim to amend the culture around insurance, offer flexibility and make it more accessible to a wider range of people.
Implementing facial recognition technology would be another example of a customer-centric approach solution. Offering insurance to people in townships may be challenging since they don't have a fixed address. A viable solution would be to prove their identity through facial recognition as part of a registration process.
According to Willis: 'Technology is opening up new possibilities to overcome such challenges and to offer insurance to a wider range of people.' By embracing insurtech companies and their global best practices, such as those offered by platforms like INSTANDA, insurers can gain greater control over their products, regulate their sale, and ultimately better meet the needs of their customers.
Save costs and boost profits with INSTANDA

If you're seeking an insurance technology platform that can:
Enhance innovation
Automate manual processes
Generate new revenue streams
Give you an edge over your competitors
Look no further than INSTANDA. With over a decade of experience as a trusted provider of insurtech, INSTANDA can help you adapt to the ever-changing demands of the insurance industry.

INSTANDA's fully customisable no-code core insurance platform enables insurers and MGAs to reduce costs and increase sales by allowing you to:
Build and launch products in just 8-12 weeks
Design and implement MVP releases for improved innovation
Use data insights and reporting for better market understanding
Reduce TCO and eliminate costly maintenance fees
Expand distribution channels
Enhance the customer experience with self-service portals and customized products and pricing.
At INSTANDA, we can help you transform your insurance business digitally and provide an unparalleled customer experience at an affordable cost. We serve clients in the UK, Europe, North America, Latin America, and APAC, helping businesses of all sizes globally. To discover how INSTANDA can improve your insurance business in a cloud-based environment and enhance your insurance products, you can book a demo or contact us today.