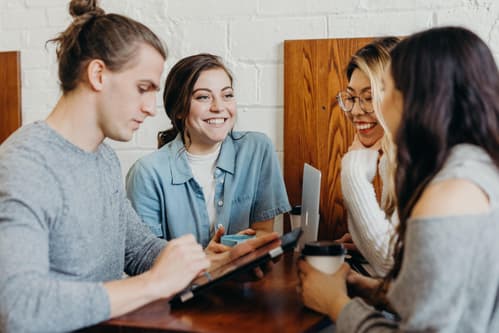 Group insurance is one of the many types of policies that insurers and MGAs have had to be mindful of for a long time. However, the world is changing, fast. The group insurance industry now faces a unique moment — standing at the forefront of a wider move among legacy players who are finally starting to embrace the value of smaller insurtechs and cutting-edge innovations.
So what does the future hold?
Keep reading to find out today's current group insurance trends, along with some of the future industry changes and challenges that group insurance faces.
What is Group Insurance and What Does it Look Like Now?
Despite today's constantly shifting world, the group insurance outlook has remained fairly steadfast.
Whilst technology has had a huge impact on the way we live, the model of a group of people being provided insurance by a single entity of which they are a part of is fairly similar, bar the updating of policies.
Most companies offer some sort of group insurance for their employees, who are offered to be added to the policy as a benefit.
The importance of this varies between countries, but in places such as the United States, group healthcare policies are vital to making adequate healthcare available to millions of people.
For a long time, insurers could rely on steady income from corporations purchasing policies in bulk for their employees.
However, technology and the COVID-19 pandemic has had an impact on human behaviour which means that that revenue stream might be under threat as trends change.
How the Gig Economy Created a Problem for Group Insurance in the UK
The rise of freelance platforms such as Uber, Deliveroo, and Fiverr has meant that it's now easier than ever for people around the world to work flexibly.
The Covid-19 pandemic has accelerated some of this activity due to the shortage of jobs and mass layoffs in some industries. Whilst this has provided customers with reliable services in their location on demand, employers with lower overheads, and contractors with fewer time constraints it has presented a significant problem.
The gig economy in the U.S contributed 1.2 trillion in 2020, equivalent to 5.6% of the total GDP. According to Gallup, roughly 36% of the U.S workforce is a part of the gig economy.
Comparably, in the U.K, there were 4.7 million people in the gig economy in 2019, according to the ONS. This means there are millions of people that are contributing to the economy but are not covered by any group insurance policies.
However, that may be slowly changing with the landmark ruling that Uber in the UK is now reclassifying its drivers as employees so they will receive benefits such as sick pay and a pension.
Another issue for some insurers is that the number of group insurance policies sold may decrease over time. This comes as a result of some companies having leaner workforces and people working on a contractor basis rather than as an employee. This leaves millions of people in an insurance 'grey area'.
A potential fall in revenue, as a result, could affect the ability of some firms to pursue more aggressive growth targets and could possibly lead to downsizing in some departments.
The insurance industry as a whole must address this issue before it becomes more severe.
Group Insurance Explained: How Remote Working Made Group Insurance More Complex
With the advancement in technology, particularly platforms that enable communication and productivity such as Slack and Click Up, working remotely is easier than ever.
However, whilst it may have lowered the overhead costs of companies with regards to office space it possibly might have increased it due to the necessity of more complex policies.
For example, if a company has a 'work from anywhere' policy e.g. any location in the world it complicates policies because in theory, it will have to account for the stated eventualities to happen in any country.
Each country has different legal systems, so trying to create a policy that will provide adequate employee cover in all of them is a huge challenge, to say the least.
The Opportunity for Insurtech Platforms
Millions of people are currently working for companies without any group insurance. This is a huge potential problem that can put both companies and their contractors at risk of huge liabilities.
For example, what happens if a Deliveroo bicycle courier is knocked off their bike and is seriously injured? Who is liable? In some cases, this person could be the primary earner for their family, so being unable to work for a prolonged period could be financially and emotionally devastating for that person's entire family.
The legal and reputational ramifications can be potentially damning.
Insurtech platforms now have an opportunity to step in and provide a solution, by using technology to solve a problem that technology created. Platforms such as INSTANDA enables MGAs and insurers to quickly build personalised products to cater to more complex insurance related needs.
The legal work will be complex, as it will likely require quite serious government intervention before any insurer will be able to present a solution. However, as the accessibility of being a contractor increases, the time where governments are forced to address this issue with new legislation will arrive sooner than later.
Insurers must be ready with solutions to suit a wide range of people when the labour laws begin to realign with the current reality.
With Insurtech enabling complex policies to be quickly created, the biggest challenge for the industry now is trying to improve legislation for people who don't have conventional employment circumstances. This is something that insurers have far less control over.
With regards to remote working, a solution may be encouraging companies to limit the regions their employees are eligible to work in and focus on creating a policy that covers them in those specific areas.

Why No-Code Insurance Empowers MGAs and Brokers to Create Business Opportunities
At INSTANDA, our objective is to provide a supportive and flexible approach to working that allows us to grow with our people and clients. We're passionate about finding the best solutions for our clients and achieving meaningful results, and our team prides itself on honesty about requirements and our product strengths.
We'd love to hear from you. Get in touch today with our team of friendly professionals to become part of INSTANDA.
Kick-start your journey by requesting a demo of INSTANDA.