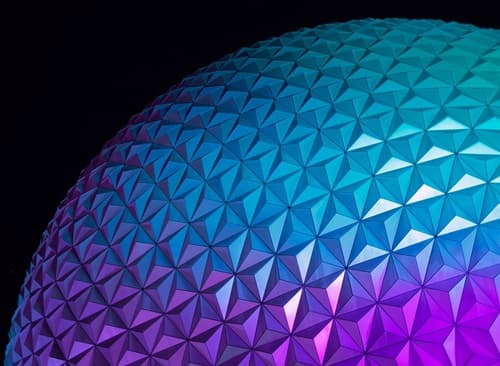 Capgemini's World Insurtech Report 2021 has recently been released. We've written an article summarising some of the key insights we believe you will find most valuable.
Insurtechs Are Here to Stay
The combined market cap of insurtechs exceeded $22bn at the end of 2020. This is yet another indicator of increasing insurtech adoption across the world. Any organisation not taking notice of this shift and acting accordingly is likely to be left behind by its competitors. This is in addition to reinsurers further fuelling market growth with substantial capital investments and an increased underwriting capacity. Global funding for insurtechs rose 252% between 2018 - 2021, totalling $2.5 billion. Simultaneously, deal volume dramatically increased by 115%.
Reach is Becoming a Crucial Differentiator in the Marketplace
As policyholder expectations evolve, insurtechs are leveraging investor capital to create a reliable data and analytics foundation. This can help to maximise the benefits of both AI and IoT solutions as well as API and open insurance enhancements to enrich their CARE equation delivery (Convenience Advice and Reach) with a focus on Convenience and Reach.
Incumbents are Stepping Up Their Capabilities
As we have seen before, traditional insurers are continuing to strengthen their technical capabilities. This is being done mainly by partnering with insurtechs to enhance reach capabilities. Previously, it was thought that the focus had been on convenience, but now reach has become more of a priority.
The Road to Analytics at Scale Requires Advanced Data-Handling Capabilities

All insurers are keen to increase growth projections. However, to do so, they must have a clear understanding of their limits and place emphasis on advanced data capabilities to increase the chances of success.
The response of numerous insurance executives indicates that there is a long way still to go until this is the rule and not the exception. 75% of insurers are concerned about their advanced data-handling capabilities.
Moreover, only 33% of insurance firms state that they have an insights-driven culture, and only 52% of insurers say that they capture and analyse data in real-time to mitigate risks. Only 25% of respondents felt confident in their overall data-handling abilities.
The New Insurance Value Chain
Successful insurers will now either offer insurance as embedded value add or insurance with added value.
To navigate today's dynamic environment, insurers are shifting from "doing digital" to "being digital". The argument against upgrading legacy systems is now virtually diminished. Being digital, at a high standard, is now mandatory for success at any level.
This includes the following:
Specialisation - At scale, this empowers players to focus on their respective strengths.

Agile governance - An updated version of this can enable quick and successful partnerships at scale.

Ecosystem mindset - Fosters sustainable value via mutually beneficial partnerships.

Digitally native propositions - The end for analogue, obsolete propositions.

Open architecture - This enables flexibility to experiment, scale and incorporate different data sources rapidly.
Customers are now having superior digital experiences with other brands in other industries, e.g. retail and entertainment. Those expectations are now firmly being placed on stakeholders within the insurance industry as a whole. The abundance of information has made customer retention harder than ever, which may be why 75% of insurers are leveraging predictive analytics across the value chain.
Insurtechs focus on advanced analytics provides both sides with an opportunity to work together to find solutions that work for them and their consumers.
The new insurance value chain will feature two primary scenarios: insurance embedded as a value add within third-party ecosystems and insurance with added value at the core of complex offerings.
The previous, now outdated value chain is evolving into one that puts digital and customer experience at the forefront.
The monolithic, siloed approach to data and CX is evolving to become a specialised value chain with synchronised customer experience. The new value chain is digital at its core and experiential in delivery.
There is a more modular approach that enables end-to-end information distribution in addition to an enhanced customer experience.
In the embedded insurance scenario, coverage is embedded at the point of sale or point of service and is purchased when/where the customer demands – to become virtually invisible. The business model evolves toward a B2B2C proposition, where ecosystem partners control customer relationships.
With insurance at the core, insurers simply evolve from selling products to providing customer CARE and protection. However, this transformation must be done carefully with the appropriate partner. Otherwise, it could pose significant risks related to consumer privacy and business ethics.
How INSTANDA Helps Insurers Navigate the New World of Insurance
As we've seen, the industry is changing rapidly. Solutions that were effective two years ago are already en route to becoming obsolete. Staying ahead of the competition is more important than ever. You can do this with INSTANDA.
Our platform enables you to build, design and launch highly customised insurance products to market in a matter of weeks. Reduce your admin, increase your flexibility, and improve your customer experience.