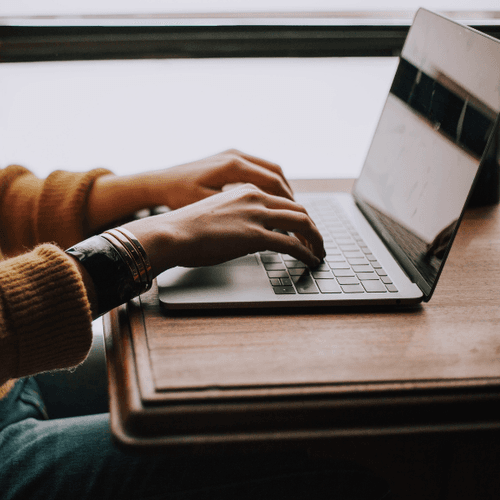 Effective personalisation is mandatory for all businesses wishing to provide customers with a great experience, retain them, and acquire new ones. In today's fluid, complex world, the previous audience segments are now obsolete, e.g. ABC1, job title, annual gross earnings etc.
If customers don't feel as though an insurance firm is speaking directly to them as an individual, they are likely to lose interest and approach a competitor who is.
Customers can no longer be grouped into large segments, particularly when it comes to insurance. Marketing and executive teams must drill down beyond the surface-level identifiers to appeal to specific problems and aspirations. In this article, we'll outline how that can be done.
What is Hyper-Personalised Insurance?
The prefix 'hyper' refers to a more dynamic and effective approach to personalisation. Personalisation refers to a more static approach to marketing, identifying a consumer group as a snapshot and focusing on serving those needs. Hyper-personalisation takes this a step further by reacting to any changes in consumer behaviour in real-time and adapting the offering to appeal to the new reality. For example, let's take the following customer data table below and try to find a hypothetical policy for them with and without hyper-personalisation.

| | |
| --- | --- |
| Age | 52 |
| Job role | C Suite Director |
| Price Elasticity (General) | High price elasticity |
| Time spent on Internet | More than four hours per day (outside of work) |
| Innovation Adoption Curve position | Early adopter |
| Type of insurance policy/s required | Life insurance, home insurance |
| Salary | £159,000/per annum |
| Price Elasticity for insurance policies | Low price elasticity |
| Risk Profile | Low to medium risk (good health, house in a safe location) |
| Value of home on open market | £500,000 |
| Disposable income (monthly) | £2,500 |
Without Hyper-Personalisation

Taking this information into account, a personalised approach would provide this customer with a policy based on this information not really changing. Based on this information any communication they receive from a prospective insurer would probably net them a great deal, with comprehensive coverage at a lower cost than someone of a higher risk profile. But if those factors change over time, the effectiveness of the marketing collateral will decrease.
With Hyper-Personalisation
If they lose their job and, as a result, search LinkedIn for a new one or they begin looking for new medical procedures due to a new-found illness, the previous approach is now obsolete. Hypersonalisation can pick up on this and enable marketers to adjust their approach accordingly.
The Importance of Data Privacy
In order to get access to the relevant data that fuels hyper-personalisation, consumers must trust that the firm is only using the data they have consented to share. As technology increases in scope and ubiquity, consumers are becoming more savvy with data privacy. 85% of consumers were keen to have more control over their data.
An effective data management strategy must be planned out, tested, agreed upon and constantly improved in order to maintain and even increase the amount and breadth of data that insurers have access to.
An insurer can have access to all the insurtech and martech on the market, but if it doesn't have the data to fuel it, it's pretty much a sunk cost. Think of it as buying a state-of-the-art car but not having enough or the right type of fuel to drive it.
As part of the data strategy, firms must provide clear, relevant incentives to consumers for sharing their data. These can include faster claims processing, more relevant products, and product/service discounts. Having an effective and iterative data strategy can be the catalyst for a lucrative customer pipeline that stems from recommendations.
How Does Hyper-Personalisation Help Insurers?
Using methods such as AI-powered Journey Orchestration Engines or Real Time Interaction platforms enable companies to enhance the LTV of existing customers. This is done by either reacting to changes in behaviour or predicting it ahead of time based on algorithms, which can enhance retention rate and indirectly increase the efficiency of customer acquisition.
When applied to the insurance industry, it enables insurers to gain deeper insights into how customers are behaving and how best any marketing tactics or strategies can be deployed to interrupt their day with something that will benefit them.
Applying a data-led strategy to marketing can unearth the full power of hyper-personalisation by giving an entire marketing team accurate data to base their decisions on. A content production team, a content management team and an analytics team can all work together far more effectively by increasing the accuracy of their decisions. The amount of uncertainty when trying to market to potential policyholders can be significantly minimised.
Hyper-Personalisation and Insurtech
When used in conjunction with insurtech platforms such as INSTANDA, there can now be a symbiotic relationship between data and marketing tactics/strategy. This can also increase the ROI of a marketing budget, as a hyper-personalised approach reduces waste because every action becomes more accurate over time. Customer expectations as a whole are becoming more demanding. With the glut of choice available, customers expect to be treated better, akin to being special.
Applying hyper-personalised solutions that give insurers the knowledge of knowing what consumers want — sometimes before they do — can go a long way towards reducing customer churn.
Hyper-Personalise Your Insurance Offerings with INSTANDA
Our platform enables you to react quickly to changing customer behaviour. Design and build personalised products and get them to market in only a matter of weeks with INSTANDA.