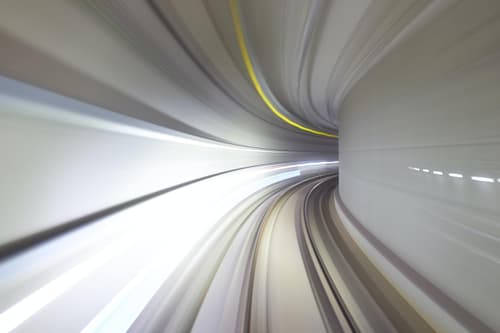 Deloitte's Speed to Market Part of the Insurance white paper series stresses the importance of insurers being able to launch products to market rapidly. The ability to be quick will significantly impact the current and future successes of the modern insurer.
In this article, we'll explore the challenges insurers face to be able to do this on a regular basis, as well as what the future holds for those who can.


First-Mover Advantage
Competition within the industry is fierce, particularly in personal auto, homeowners, and small commercial insurance. As a result, profit margins are often not as large as they would be in other market segments. As a result, there needs to be an increase in volume to make up for the lack of large profit margins.
Also, this volume of product needs to be launched at scale before competitors gain traction in the already crowded market.
Having a first-mover advantage over the competition can help insurers acquire and retain lucrative customer bases.


The Difficulty of Designing and Implementing Speed to Market Products
In theory, it should be easy for insurers to launch products to market quickly. However, many factors make this difficult to implement in practice. These factors include a shortage of adequate talent, operational silos, and ineffective processes.
The Talent Problem for Insurers
Mckinsey's recent Transforming the Talent Model in the Insurance Industry report revealed that automation will accelerate the shift in required workforce skills in unprecedented ways:

the need for technological skills will increase 55% from now through 2030

the need for basic cognitive skills (such as data input and processing) will decline by 15%.
This points to an even bigger skills gap than there is now, making it magnitudes more difficult to launch to market quickly.
To compound this problem, insurers aren't always in control of all the factors that cause this issue e.g. educational curriculum, knowledge of insurance and technological application, and so on.
Technological Issues
Technological issues are a significant concern for insurers, particularly when launching new products to market quickly.
A Deloitte Consulting LLP survey of commercial lines insurance carriers revealed that over 90% of the respondents indicated that their existing technological environment will not be sufficient to support product development capability requirements in the coming 3 to 5 years.
This doesn't give insurers much time to bridge the innovation gap. If they fail to stay up to date, they could find themselves struggling to pull ahead of their competitors.
Technological Applications
The combination of a skills gap and technological deficiencies creates a new issue where insurers aren't able to apply technology to solve current and future problems. If employees and potential employees don't have the adequate skills and the systems aren't up to scratch, insurers will find it increasingly difficult to operate altogether, let alone launch new products to the market quickly.


Solutions to Implementing Speed to Market
There are many things for insurers to consider when trying to launch products quickly, most notably:

Training - The skills gap can be narrowed by intensive employee training or partnerships with educational institutions (that could double up as a recruiting tool). Recruiting people that have the general characteristics for employment within a firm can make competing for talent easier. Firms that use these types of solutions no longer have to worry about missing out on the perceived top talent e.g. those with soft and technical skills.
Technological Investment - On top of investing financially in improving technological infrastructure, insurers must also invest in technical expertise. This is in addition to regularly iterating their systems to keep up and stay ahead of technological development. They must have buy-in from senior leadership and financial departments to ensure this process isn't slowed down.
Strategic Alignment - It's not enough to just retrofit improvements in a rush to launch products to the market. To be more effective, improving employees' skills alongside existing systems must be deeply embedded into the overall business strategy.
Speed Alone isn't Enough
All insurers have to be mindful of quality at the same time as being first. The stiff competition in the industry means that if a customer has a bad experience with an insurer, they're likely to move on to a competitor quickly.
Implementing the solutions mentioned above can equip insurers with the tools to be both quick and effective when launching products to the market. This ultimately increases the potential ROI of the launch and the activities surrounding it.


Increase Speed to Market and Effectiveness with INSTANDA
For today's insurers to survive, let alone thrive in the industry, they need to be agile, responsive and effective when launching products to market.
INSTANDA enables MGAs and carriers to quickly build complex insurance products which can be then quickly launched into a market.
Whether digitising an entire business and multiple books, taking a vertical slice of an existing business, or launching a new innovative product, INSTANDA provides everything needed for data integration or designing new products.
Get in touch today with our team of friendly professionals to streamline your insurance life-cycle.
Kick-start your journey by requesting a demo of INSTANDA.