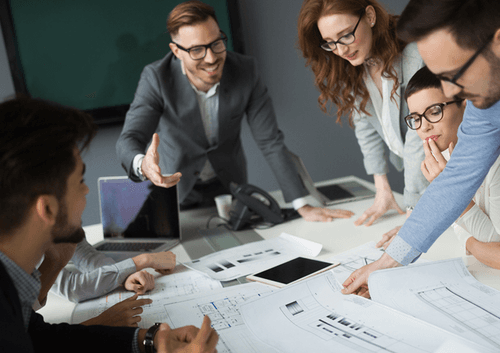 According to the Davies Group, at a macro level the trajectory of the MGA sector within the UK insurance industry can be grouped according to three clear elements: certainty, capacity and consolidation.
The certainty is that capital will continue to flow into the sector, but uncertainty exists around impacts from Brexit and COVID. Capacity refers to the speed and agility at which MGAs can continue to deploy an amount of liability across underwriting activities. And consolidation — the focus of this article — involves the acquisition and selling of firms across insurance group entities.
However, while there is a noticeable growth trend in MGA consolidation, there are market participants and investors who question the sustainability of the MGA model. So, what's the reality? And, how does the insurance software used by these groups for MGAs impact their chances of making their acquisitions a success.

Key Trends in the MGA Market


Embrace and Enhance MGA Insurance Niches

MGAs typically possess niche expertise that larger insurers may not have at their disposal, and which can be costly to maintain in-house. Larger insurers often look to pass complex, time-consuming or specialist tasks to an MGA to handle, with the added reassurance of reduced risk, speed and even the potential to reach previously unattainable geographic areas.
Ultimately, this is where MGA consolidation comes into play.
However, the key challenge facing insurance companies and individual insurers involves creating unity, ensuring efficiency and increasing alignment while allowing each MGA independence and control over their specialism.
Particularly over the last six months, more and more insurance group entities — either in the form of private equity firms themselves or grouped parent companies (that have several MGAs, and brokers sitting underneath them) — have turned to insurtechs and SaaS providers to help streamline operations and build new insurance products to meet customer demand.


Funding, Structure & Investment: What Matters Most to the Modern MGA?
Funding
Traditional capital provided by primary insurers still constitutes a significant chunk of capacity provided to MGAs. Not only can a primary insurer grow more rapidly by giving an MGA greater authority to underwrite specialist lines of business, but MGAs too can reap the benefits of funding that enables growth and expansion once they reach a particular point in their lifecycle.

Structure
A real worry for MGA owners is being bought or acquired by an insurance group that already owns a similar MGA. Questions then quickly arise around whether the primary insurer plans to merge both MGAs — which can obviously result in loss of independence and individuality.
For that reason, MGAs that may be looking for an investor (or indeed new ownership) are now starting to look at the technology solutions that potential acquirers use to structure their groups; namely, if the insurtech or SaaS platform operates in a way that keeps MGAs and entities segregated from a technical and specialised in practice.
Investment
Economies of scale are often cited by both MGAs and larger insurers as the key motivation and strategic rationale behind mergers and acquisitions — i.e. MGAs becoming part of an insurance group.
The reality is that MGAs typically have smaller budgets to invest in the latest technology innovations, expand into new geographies or build new insurance products that break into lucrative markets. Combining efforts with a larger entity (with deeper pockets) often brings about options on all of these fronts that were previously unaffordable, which is undoubtedly attractive when looking at scaling a business in the mid-long term future.


How to Make MGA Insurance Groups as Efficient and Unified as Possible
Insurer-owned MGA groups are set up by carriers for three main reasons:

To add flexibility and breadth to the primary insurer's product offerings

To access more specific expertise in particular niches that carriers want to participate in

To earn commissions from the MGA's core activity of managing third-party capacity.
However, there's a hesitation among some MGAs that by selling (part of) their business, they're voluntarily choosing to give up (some of) the jurisdiction they have around operations and fundamental business decisions. However with an increasing wealth of technology options available, the situation for MGA owners doesn't always have to be one that demands the relinquishing of control or identity.
The Value of Insurance Software For MGA Consolidation
Insurance technology has the power to unite group insurance players in an efficient and collaborative way. But alignment through technology doesn't have to come at the cost of the independence of each subsidiary.
With a platform like INSTANDA, MGAs can operate autonomously, control products, create new propositions quickly, share data upwards with parent entities, and manage distribution channels from end-to-end.
This gives MGAs across group insurance the freedom away from the burden of manual weekly or monthly reporting, because insights from data can be shared in real-time. Not only that, but a standardised platform across an MGA group insurance reduces risk of non-compliance among the MGAs, lowers maintenance costs, improves security and ultimately, boosts productivity and collaboration.


What to Consider When Choosing an Insurtech Solution For Consolidation

Software Scalability - Insurtech software should be scalable across insurance products, volume, and countries, in order to ensure that all growth ambitions can be supported.


Why No-Code Insurance Empowers MGAs and Brokers to Create Business Opportunities
At INSTANDA, our objective is to provide a supportive and flexible approach to working that allows us to grow with our people and clients. We're passionate about finding the best solutions for our clients and achieving meaningful results, and our team prides itself on honesty about requirements and our product strengths.
Additionally, we provide the option to invest in an INSTANDA license at a group level to support tech integrations and product innovation across your MGAs.
If this is something you'd be interested in hearing more about, we'd love to hear from you. Get in touch today with our team of friendly professionals to become part of INSTANDA.
Kick-start your journey by requesting a demo of INSTANDA.