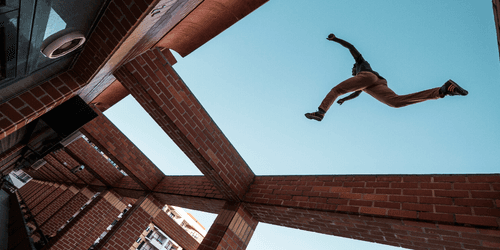 In his latest article, CEO & Founder of INSTANDA, Tim Hardcastle, discusses how businesses leveraging technology are speeding up processes, increasing flexibility, reducing costs, freeing up resources and driving profits.
February 2020 brings with it the first leap day in four years, gifting us with a whole extra day of precious time. With this theme in mind, I asked myself: what could be achieved within the insurance industry if only we had more time?
The greatest challenge facing insurers and their time is inflexible technology solutions and legacy platform constraints. Whether it is by limiting the ability of insurers to improve existing processes, or to develop new ones, the legacy systems still used by the industry today waste time, create congestion and frustration, and simultaneously, stall improvement and progress.
But technology offers a solution. As we'll explore, we see insurers increasingly challenging the constrains of time and, through the use of technology, they are beginning to set the path of a more streamlined, reliable and efficient way of doing business. In this article we show the businesses doing just that and outline the impact it's having: speeding up processes, increasing flexibility, reducing costs, freeing up resources and driving profits.
Bringing products to market in record speed: Hiscox
The ability of digital platforms to drastically reduce time to market is not a new concept. But what speeds are we talking? Hiscox are leading the way when it comes to distribution and responding to market need. Hiscox's car product in Germany for example was built in just 10 weeks and the second product, with more channels, was built in just 6 weeks.
Through the use of INSTANDA's no-code technology, Hiscox has been able to create their own 'agile product factory'. This means Hiscox have a team of in-house and partner configurators who are adding more books, building new products and making changes whenever the business requires it.
Increasing flexibility and driving innovation: Imperium
Imperium aims to empower its customers by making specialist products easy to purchase. This requires them to get highly tailored products out to brokers, proactively anticipate customers' needs and respond to market changes – quickly.
But thanks to traditional systems, it often takes months to make adjustments to existing products, let alone build a new one. Implementing a digital pathway by working with INSTANDA allowed Imperium's trained super-users to transform to product-build mode.
In the days following a new product launch, Imperium can now react immediately to broker feedback and make changes to their questions and rates within the hour. And for the management team, it has dramatically reduced the time spent with systems providers. Imperium can now spend time developing the business and fine-tuning their offerings.
Saving customers time: Aviva
It's not only the product teams and insurers that benefit either, but the end consumers too. Aviva's recent deployment of INSTANDA's no-code platform to introduce innovative life and health cover offers a useful case in point. Aviva found that medium sized enterprises (SME's) were citing product cost and lack of staff and resources as the two biggest barriers to managing insurance.
Using INSTANDA Aviva can deliver a solution that offers a flexible, highly tailored, yet simplified protection insurance for small businesses.
Driving efficiency: Top 5 global insurer
When it comes to speciality lines, time is complex. Combined with the limits imposed by legacy IT processes, they are additionally challenging given their complexity and diversity. As a result, many are manually run and slow as a result.
In this insurer's case, despite a number of efficiency efforts their operational model was only able to assess and quote on 12-15% of the 10,000+ submissions received without increasing headcount.
However, in just eleven weeks, the team worked with INSTANDA and Deloitte to digitise the process, enabling the business to significantly increase the size of their book without increasing headcount.
Speeding up the process increased the potential for efficiency and growth by reducing costs, improving customer (broker) experience and thereby providing an opportunity to maximise profits.
Leaping ahead: A lesson in bettering insurance industry
The ability to free up time and resource is integral to insurers looking to revitalise and grow their business – and the only way that the insurance industry as a whole will be able to leap forward.
As the above examples demonstrate, we're helping companies make the most of their time and create more of it as a result. Through technology, insurers are enabled to quickly build the products they know customers want whilst development teams are freed up, so profits can be maximised. Moreover, customers are increasingly empowered through easy-to-purchase, personalised insurance products delivered in never before seen timescales.
With technology, the insurance industry can leap forward on its own, without an extra calendar day.
Take a tour of INSTANDA here