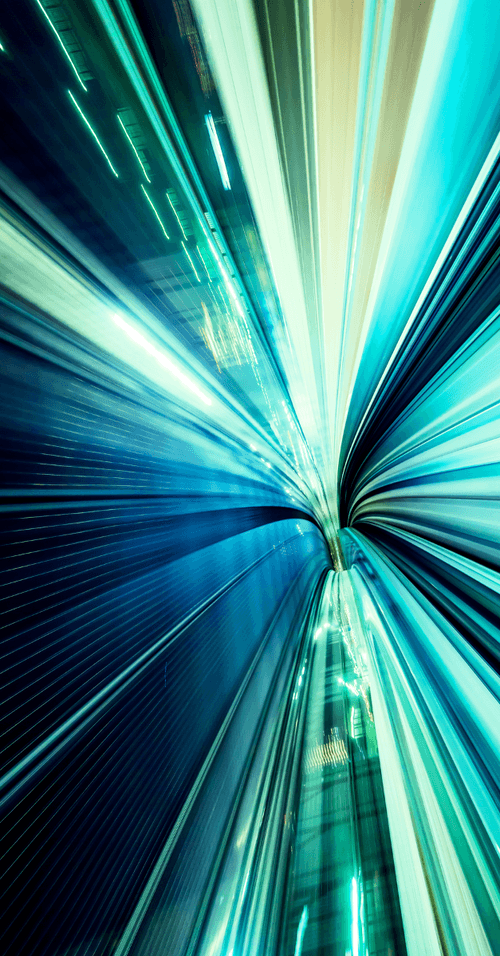 Over the past few years, the insurance industry has seen widespread adoption of new data-driven technology that has accelerated the digital transformation of legacy insurers — and the industry is showing no signs of slowing down.
As we continue deeper into the fourth industrial revolution, a handful of technology trends are set to transform the nature of insurance in 2022. Armed with real-time data sets and automated tools, insurance companies will reap the time- and cost-saving benefits of the future of insurtech, slashing risk and personalising insurance packages.
Continue reading to learn more about the insurtech trends that are poised to shake up the industry to stay one step ahead of your competitors.
The Future of Insurtech
The global insurtech market size was valued at USD 2.72 billion in 2020, and it is expected to expand at a compound annual growth rate (CAGR) of 48.8% from 2021 to 2028. There are several factors propelling this market growth:

The growing digitalisation among customers has increased the demand for better and easier access to insurance technology services.

Insurance companies have realised that they can utilise massive amounts of data to gain insights and optimise costs, deliver better products and services, and boost revenues.

Customer experience (CX) has become a vital metric when it comes to assessing the success of an insurance company. Insurtech can help insurers create a seamless CX for a more satisfied customer base.
With companies growing increasingly aware of the benefits afforded by insurtech, it will continue to reshape the insurance industry in 2022. Below, we've outlined three key insurtech trends to keep an eye on in the new year:
Trend One: AI and Robotics
Various industries are extolling the virtues of AI and machine learning these days. However, the insurance industry has more to gain from these technologies than most. The sector depends on data predictions to manage its services, honour claims and create personalised products.
AI is set to disrupt most areas of the industry — distribution, underwriting and claims — in the future to increase productivity and create higher quality touchpoints with customers. As AI becomes more prevalent and algorithm creation becomes commoditised, carriers will also be empowered to adapt core processes to become more predictive.
In addition to AI capabilities, robotics may become more commonplace in the future. No longer just a tool for the manufacturing sector, 54% of insurance executives expect their organisations will use robotics in uncontrolled environments within the next two years.
Some scale-ups in commercial property insurance are already harnessing the power of drones to gather data on the construction state of buildings that would otherwise require a team of surveyors and scaffolding to review. As this technology becomes more accessible, more insurers can utilise robotics for greater business efficiency.
Trend Two: Connectivity and the Internet of Things (IoT)
The IoT has been rapidly growing in popularity across the world — among end-consumers and businesses alike. In fact, as of last year, there were 30 billion connected devices in the world. That number is expected to jump by a third to 41 billion connected devices by 2025. It's therefore unsurprising that 2022 will see even more insurance companies embrace the IoT — particularly with the rollout of 5G, which will solve any latency issues.
In 2022, we will see an increased reliance on connected devices like sensors and wearables in life, health and property insurance. The devices work by delivering near-real-time information from customers to providers so that they can gain a clearer view of their needs and a better understanding of their risk.
Here are a few scenarios in which insurers could use AI now and in the future:
Wearable fitness monitoring devices can provide essential information on the health of the wearer for health and life insurance purposes.

Carriers can move into the area of risk prevention by using sensors in the home that monitor heating and plumbing systems to prevent crisis situations.

Onboard vehicle sensors can power more personalised premiums by evaluating the way customers drive.
Trend Three: Cloud Computing in the Insurance Sector
It's no secret that insurers worldwide are faced with a significant amount of technology debt, with core processes lagging behind due to on-site legacy technologies. However, cloud technologies are maturing rapidly, and future-thinking insurers are ready to embark on a journey over to the cloud for greater agility.
Currently, incumbents deal with siloed, fragmented data that is difficult to access. For example, the insurance policy department and claims processing department have been kept separate due to previous computing limitations in the past.
This disconnect can cause a major gulf between the customer and agent in their interactions, placing the customer experience at risk. Storing data in outdated databases also requires more money, technicians and can even result in more errors.
By shifting core processes to the cloud, insurers have access to the 'big picture'. Agents can view all relevant information pertaining to customers easily, helping to streamline interactions for even better customer service.
The future of insurance is on the cloud — there's no doubt about it. In a recent Aite-Novarica study, 90% of carriers reported using cloud computing in the insurance sector. However, in 2022, we will see more companies move away from on-premise infrastructure at scale to fully embrace the flexibility and savings offered by the cloud.
Embrace the Future of Insurtech with INSTANDA
At INSTANDA, we help insurance firms prepare for the future, empowering you to evolve with the growing expectations of customers for greater success.
Our platform lets you design, build and launch personalised products efficiently and easily. You can therefore transform your business into one that's centred around the customer, cut back on administrative tasks and gain a competitive advantage over your rivals.