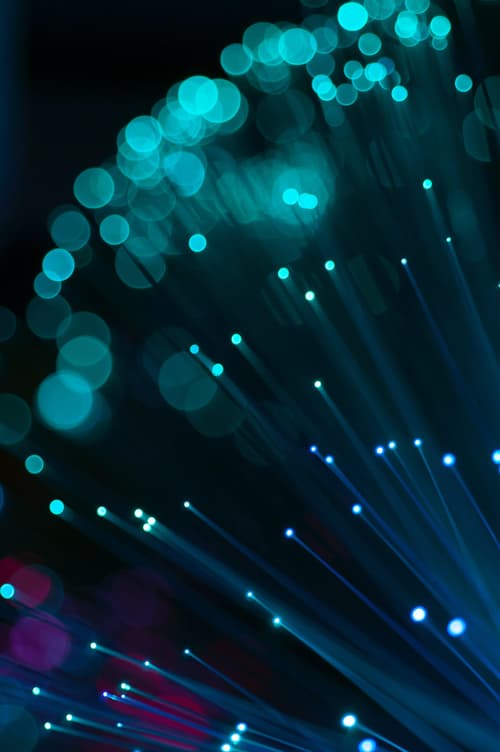 2022 is almost here, and the industry has witnessed numerous changes throughout this year, some of which we believe will continue to be important in the near future. A number of technological and societal developments means that it's an exciting time to be in insurtech. If these trends are addressed, preferably proactively, it can lead to a more lucrative outlook for your organisation.

We've already listed some of these trends in the first part of our series, which you can read here. This article is the second part of our series and will wrap up what we believe to be the most important insurtech trends to be aware of for 2022.
The Importance of ESG (Environmental, Social and Governance)
There has been an increasing amount of scrutiny into how the actions of corporations and society at large impact our environment over the past decade. The recent COP26 conference is a prominent example of this trend, with it getting arguably the most media coverage of any conference of its kind.
The COVID-19 pandemic had a significant negative effect on the global economy, but it also brought to light the potential for companies that make their profits in more ethical ways. This enables a business to provide returns for stakeholders and shareholders, in addition to the planet and wider society.
Consumers are now more ecologically and socially conscious in their consumption habits, with sustainable clothing brands such as Patagonia and environmentally friendly modes of transport being more popular than ever, for example. Younger consumers, in particular, are paying closer attention to a company's values and track record with regards to ESG. This has also crossed over into the type of firms that they purchase insurance products from.
If a firm doesn't have a clear stance on environmentalism, e.g. planting trees to replace the ones they chop down, not investing in fossil fuel related companies, using more environmentally friendly modes of transport — they could see some customers leave them to find a competitor who does.
There is a trend of companies, not just in the insurance sector but across the board, divesting from companies with bad reputations when it comes to their environmental record in an attempt to attract and retain consumers.
Insurers should carry out a deep analysis of all of their assets to see if any are linked either directly or indirectly to fossil fuel companies or companies with questionable records.
One way that insurers can prove their credentials is through digital transformation. Eliminating paper by digitising the onboarding process is a great way to both show your commitment to helping the environment and providing a better customer experience.
This trend isn't going to go away. We expect an increasing number of firms to make their ESG plans and actions public.
The Flexible Economy
Consumer behaviour has shifted to one where it's better to have options than commit long-term to a company. Everything from a reduction in job tenure to the availability of pay-as-you-go SIM cards enables consumers to take advantage of the ample number of options they have available to them.
In the insurance industry, there are various new firms in the automobile insurance sector who are taking full advantage of this shift, notably:
In addition to these upstarts, Sabre is planning to launch its own temporary product in response to market demand in 2022.
These firms are not likely to go away, particularly as COVID-19 interrupted the lives of millions and made many realise that life is inherently uncertain and that they need options to adapt. Legacy firms need to look into making an option available for consumers that gives them a comparable degree of flexibility or risk losing out on existing and future customers.
Healthtech: The Next Insurtech Boom?
A combination of the pandemic and increasingly complex but easy-to-use technology seems to have driven record investment into healthtech. £38 billion was reported to have been invested into the industry in 2021 alone, a 280% increase from 2016. The majority of this has come from the UK, US and China.
Consumers are now generally more health-conscious as they seek to protect themselves from COVID-19 and other illnesses.
The breadth of investment is something to note with it ranging from startups to incumbents developing new technology using artificial intelligence and machine learning to enhance their existing offering.
Stay Ahead of the Insurtech Curve With INSTANDA
As you've seen with our mini series, there are a lot of trends that you need to be aware of in order to stay competitive in the industry. Our no-code, easy-to-use platform can help you to react to new trends quickly by designing and building insurance products in a matter of weeks.