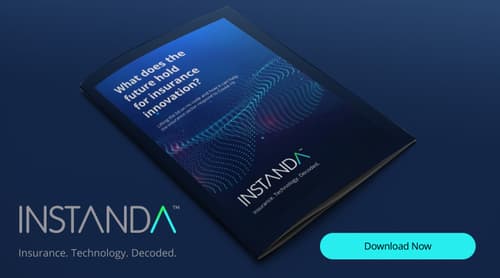 As the entire World adapts to the unfolding Covid-19 pandemic, it'll be a sink or swim situation for many Insurtech and insurance software companies as insurers and brokers look for immediate answers to help weather the tide.
Now, more than ever, there's a thirst for Insurtech solutions that enable insurers and brokers to make huge operational efficiencies whilst diversifying their product lines. At the heart of this sits no code technology and a change of mindset.
One that is moving the needle on how the insurance sector views digital transformation. What does digital transformation mean today? If there's anything that the pandemic has shown us, those relying on traditional systems and processes are struggling.
We only need to observe the reaction to the new payment holiday entitlements introduced by the FCA to realise how much of a stranglehold traditional systems are placing on the sector at a time when it needs to be more responsive. For those who have already embraced no code as part of their digital transformation, there's far less disruption.
What most large insurance carriers that have embraced no code as an Insurtech solution have in common, is how they view legacy systems. As observed in INSTANDA's report, rather than seeing legacy as a barrier to digital transformation, they see it as an enabler.
There's a groundswell of activity from these progressive insurance carriers – both big and small – that are taking a far more agile approach to digital transformation and reaping the rewards. Even in this current environment.
Business benefits of digital transformation
If you were to ask any Insurtech company what the business benefits of digital transformation are, they'd be able to real off plenty. But therein lies the problem – we understand what the benefits should be but what does digital transformation really mean?
The lack of clarity is enough to send any business into tailspin. Many are uncertain on where to start; How do I do this? How do I bridge the gap between the legacy and insurance software I already have in place and future-proof the business? Most importantly, what level of investment and IT expertise will I need to contribute?
These are all legitimate questions, but it's almost as if they're too big to answer right now. But in reality, they're not. At least not when it comes to no code insurance software.
With INSTANDA's no code platform, business teams no longer have to lean on skilled IT developers to help build a product. Knowing the product they want to bring to market, they simply 'drag and drop' the components they need from a library within the no code platform.
This means products can be brought to market in agile sprints, and at a lower cost. Within our digital download, we look at how Hiscox and Zurich, have embraced no code as part of their digital transformation journey. In doing so, they have become far more agile and responsive to consumer needs and wants. They've been able to reduce their operating costs through innovation and rapidly go to market with new products.
Insurtech insights: Insurance digital transformation trends
This is all well and good, but ultimately, in assessing whether now is a good time to innovate, the decision whether to embrace no code is also driven by a need to reduce per policy operating costs.
With no code, INSTANDA's clients average per policy operating cost varies from under £1 up to £8 – considerably lower than McKinsey's 360° benchmarking report identifying low cost insurance companies averaging between €8-€22 per policy.
With ROI typically delivered within 3-6 months, there's no hard sell with no code, provided it can effortlessly integrate with existing legacy and insurance software solutions. For the latest Insurtech insights on how no code can digitise the entire product life-cycle and unlock innovation, download our report.