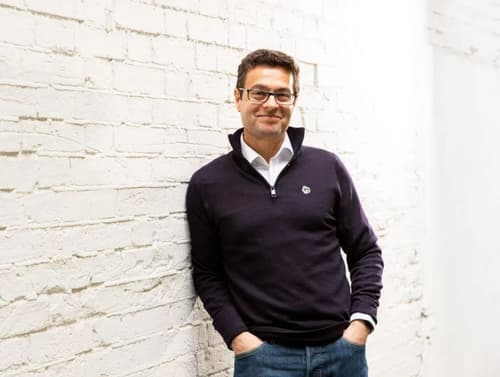 INSTANDA CEO & Co-Founder, Tim Hardcastle, joined InsurTech Digital to talk insurtech development, career inspiration and what drives him as an industry leader.
Tim Hardcastle is the CEO and Co-Founder of INSTANDA – one of the UK's leading no-code, core platform insurtechs that enables carriers and MGAs to create, build and implement complex insurance products in a matter of weeks or months.
Describe your journey into insurtech. How did you get here?

Early on in my career, I worked as CIO of two very large organisations in different sectors, including insurance, where I was responsible for implementing and running very large, complex systems. As a senior executive, I witnessed first-hand how dated technology was limiting the ambitions of insurers and creating a disconnect between providers, products, and the people who rely on them. My experience formed strong views about the need for technology to be accessible, malleable, and agile.

I realised there was a huge opportunity for the insurance industry to undergo digital transformation – in a similar way, other industries were innovating and using technology as an enabler. I felt compelled to be part of that transformation, and it's something that continues to drive me today. Unlike in other industries, where technology was enabling new business models and helping to build competitive advantage, insurance technology was holding back companies that were seeking to modernise, and it made me even more determined to bring to the insurance industry a technology of which everybody can be proud.

When I founded INSTANDA, we started with a passion to use the very latest technology and ways of working – cloud computing, DevOps and agile delivery to design, build and scale a no-code platform for the entire insurance community. Since then, we have become a proud pioneer and leader of no-code insurance platforms; an organisation that is seen as progressive, challenging and doing things differently. For many of our clients, we are more than this. We operate as their core insurance platform.

Who was your childhood hero and why?

I was an avid reader of Marvel comics (well before they reached broader appeal with the advent of CGI and great movie making!) so there were several to choose from, both male and female. But I read widely from sci-fi to fantasy, and characters such as Thomas Covenant were my heroes. James Bond in that era was a bit lightweight in comparison!

What's the best piece of advice you've ever received?
"Making the complex simple to comprehend is real elegance"

I first heard of this with the invention of the Sony Walkman, and then I heard something uncannily similar from the chairman of a FTSE 100 company I worked for. It has become a principle that is imbued in our design philosophy at INSTANDA.

Name one piece of technology you couldn't live without and tell us why (excluding your mobile phone)

Anti-slip/traction control on my motorbike – I won't go into the detailed reasons why!

Who do you look up to in terms of leadership and mentorship?

Real inspiration comes from when you see, up close, leaders who effect long-lasting change in a deeply engaging way, and I have been fortunate to work for a number of CEOs who all had amazing strengths and, in all cases, weaknesses! Learning from them has been invaluable.

INSTANDA is moving from strength to strength – did you ever think your plans would take you to this point when you first started out?

We instinctively knew INSTANDA would appeal to the many thousands of insurance carriers and MGAs globally. Once we completed the design thinking, our instincts turned into a stronger sense of being able to realise the dream. Of course, building something is different to designing so that part took a little longer than we anticipated! But, several years on, we are incredibly proud of how wide and far the design principles have travelled, enabling our clients to see significant value in, and when using, the INSTANDA platform.

Is there a personal achievement from the past 12 months of which you are particularly proud?

Personally, successfully making a transition from the pandemic, seeing all the kids move on and then successfully setting up a new home on the coast with my soul mate of over 30 years, Melanie.
Business-wise, as I led it, the latest fundraise of $45mn has put us into another league entirely at multiple levels, so I am very proud of what we had to offer with our investor partners, including Toscafund.

Describe yourself in three words

Passionate, brave, determined.

What inspires you in insurtech today?

Seeing how insurtech companies are maturing and offering a genuine, compelling way forward for the industry.

What's next for Tim Hardcastle?

Business-wise, I'm ready to see INSTANDA take off and reach the next level in our growth trajectory as a tech company. We will justifiably claim to be the world's most advanced digital platform by next year, and I can't tell you how pumped I am that it's within sight.

Personally, I can't wait to realise one of my lifelong dreams: I'll be going racing with the Caterham series, which runs over several circuits in the UK in 2024, so there is plenty of prep needed this year.
Thanks to InsureTech Digital for this interview. Click here to read Insurtech Digital's original article.
To find out more about how our team can help you digitise for the future, be sure to contact us, or schedule a free demo.