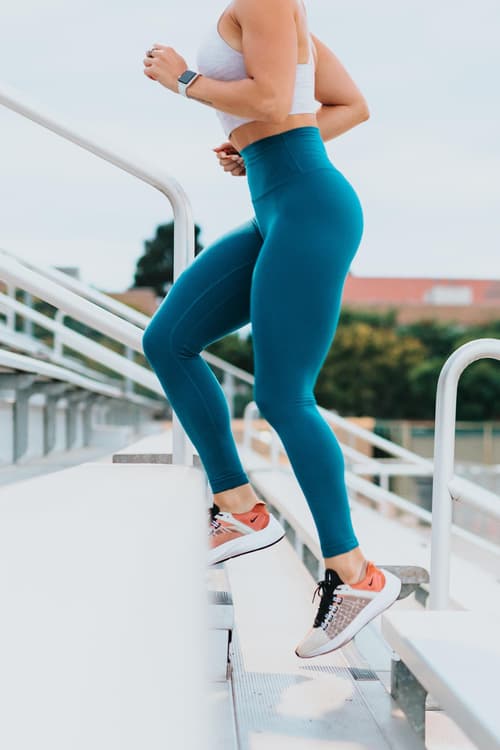 IoT health tech innovation has the potential to dramatically improve health insurance customer experience — while meeting the challenge of rising healthcare costs and an ageing population.
Insurance companies able to provide safe, secure, and reliable IoT medical devices will reap the rewards. Those that fail to do so will miss out on a market and fall behind the curve. Also known as the Internet of Medical Things (or IoMT), the industry is expected to reach a global market size of around £380 billion by 2025.
Read on as we explore how health tech innovation aligns with smart insurtech, and discover how to combine the two emerging technologies to scale for future success with the INSTANDA platform.
What is Health Tech?
According to the World Health Organisation, health technology is the application of organised knowledge and skills in the form of devices, medicines, vaccines, procedures and systems developed to solve a health problem and improve the quality of people's lives.
Health tech is a rapidly growing market in the insurance world. As wearables and IoT sensors become more advanced, more affordable, and more commonplace in everyday life, insurers note the benefits and adopt smart insurtech capable of augmenting market growth.
How Does Health Tech Align with Smart Insurtech?

Today, most life and health insurers still rely on technologies that enable descriptive risk management by tracking customers' physical data and annual medical check-ups (if and when that information is available).
But, in order to enable dynamic risk management, smart insurtech solutions for the life and health sector must evolve from tracking what happened in the past to predicting what can happen in the future, to optimise insurance products and policies more accurately.
To achieve this, health tech and insurtech can be combined to provide personalised solutions — with the help of predictive algorithms and powerful data analytics to provide valuable insights for insurance providers. Real-time data allows insurers to evolve with individual customers' needs over time while taking into account specific risk models while offering a more personalised, predictive, and even preventive health insurance service.
1Life in South Africa and Vitality here in the UK are two prominent examples of insurance companies that proactively combine customer data along with health tech and integrate it to inform day-to-day insurance premiums and policies.
What are the Benefits of Innovative Health Insurance Products?

For end customers:
Innovative health insurance products can improve customer experience, establish greater trust, and foster credibility among customers. In fact, in Forrester's annual index, consumers rank customer service, communication, and feeling respected by the company they're engaging with as the biggest reasons for choosing a health insurance provider.
Customers also benefit as healthtech actively encourages healthy behaviour and lifestyle decisions. With a greater focus on protection and prevention, healthtech helps people stay healthy, reduce the need to seek medical care, or seek early interventions that can lower the need for medical insurance.
For underwriters:
Combining smart insurtech with healthtech results in increased competitiveness in the marketplace. Compiling new data allows underwriters to do their job more effectively (and ultimately increase the profitability of the organisations they work for). Data-fueled insights lead to better policy cover and risk identification for customers in less time.
On top of that, digital health ecosystems also hold promise in improving administrative efficiency based on lower overhead costs and faster turnaround times for insurance companies. By enabling more seamless data sharing among all parties, there's a strong foundation to reduce the need for manual processing or time-consuming data collection.
Use Cases of Smart Insurtech and Health Tech Innovation

Behavioural Analytics & Data
With data insights into customers' lifestyles, insurers have the tools to get to know customers better and can shape policies and insurance cover to suit. In addition, localised big data can draw on data trends to provide area-specific wellness and safety information that considers environmental factors, such as pollution, solar strength, epidemiology, local safety alerts, and other relevant information.
Health & Wellness Apps
Many health apps are available for tablets and smartphones. With access to an AI assistant or a qualified medical professional, customers can get the information they need from the comfort of their own home at a convenient time.
Digital Wearables
Smart watches can register multiple biometric measurements (steps, activity type, sleep, heart rate), give personalised insights, workout advice, and cover broader health functions. IoT technology's connected ecosystem combines wearables that scales and collates data and apps or relevant channels then interpret the data and relay the information to insurers and health professionals.
How to Combine Health Tech and Insurtech
Connected devices and wearables are increasingly being recognised as a golden opportunity for insurers. This is simply because the devices help them get to know their customers better and reward them with lower premiums. Health connectivity helps insurers to better understand and exploit risk profiles, assess all elements and conditions required to enable it to be gathered, and translate the data into a bespoke commercial product.
But combining innovative health insurance products and smart insurtech is only one part of the puzzle. Customer engagement is key to success. True engagement is completely enveloped with customer trust regarding what their data is being used for and how they can turn access on/off.
Successfully harnessing customer data and insurtech informs just-in-time policies and products that offer value to the end customer in a clear and transparent way while simultaneously preserving precious company budget.


How the INSTANDA Platform Makes Health Tech Integration Simple
INSTANDA seamlessly integrates with external medical underwriting and medical care provider selection. The platform is a no-code and completely configurable tool that allows for new features and functionalities to be integrated as required.
INSTANDA allows insurers, brokers, and MGAs to:

Configure new products within days, rather than months

Simply attach your rules to pre-built forms

Simplify underwriting your products with embedded rules

Make light work of writing premium products

Integrate with other service partners to enhance customer propositions
Discover an Insurance Platform that's Trusted by Leading Insurers Worldwide
Whether digitising an entire business and multiple books, taking a vertical slice of an existing business, or launching a new innovative product, INSTANDA provides everything needed for data migration or designing new products.
Get in touch today with our team of friendly professionals to streamline your insurance life-cycle today.
Kick-start your journey by requesting a demo of INSTANDA.