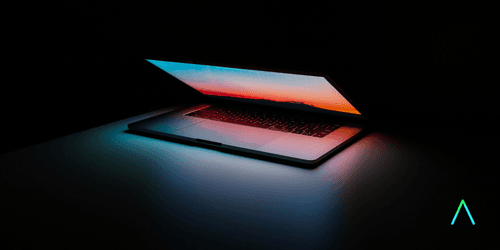 Insurtech and digital innovations are transforming consumer habits and needs. As an industry that has traditionally changed slowly, insurance professionals must adopt technology to stay ahead of the competition. Early insurtech adopters have already enhanced their capabilities with the prospect of long-term gains.
Emerging digital opportunities mean it's now time for insurance professionals at all levels of the value chain to recognise how insurtech is reshaping insurance. Continue reading the insights in this article to learn more.
How receptive is the insurance industry to digital transformation?
Insurance companies, brokers, MGAs and underwriters are searching for ways to become significantly more efficient while bringing new products that disrupt the market. By embracing insurtech, it's possible to find revolutionary ways to meet the complex challenges the insurance sector faces.
To meet the challenges head on, insurance digital transformation trends increasingly involve developing digital enterprise portals that are built specifically with users in mind. Designed using predictive analytics, they rapidly report on the financial performance of products and insurance plans. When the insurance industry and technology combine forces, both the insurance sector and policy holders benefit.
The insurtech mindset
Insurtech enables providers to be responsive, allowing innovative teams to tap into existing product modules and customise them to their own product launch requirements.
Clients are demanding more functionality, and insurtech offers greater choice and agility. What's more, insurtech that features no-code software enables you to integrate yet completely avoid legacy or update issues.
The power of a no-code insurance platform
No-code software enables providers to build and demonstrate working examples of new insurance products in a matter of hours. By offering the opportunity to innovate at scale, no-code platforms simplify and transform the way you deliver products to customers.
A no-code insurance platform:
Allows analysts and adjusters to customise workflows, messaging, branding and UX.
Offers full underwriting capabilities with embedded rules.
Extends to digital claims management and settlement.
Enables supply chain and broker orchestration.
Is API enabled and integrates with legacy and core systems.
To learn more, Gari Gono, our Head of Solutions at INSTANDA explores no-code software in his article, 'Lifting the lid on no code software: the future of insurance', and the opportunities it offers.
Valuable opportunities await companies that harness insurtech
The insurtech industry is transforming the insurance landscape, offering new capabilities from assessing claims with drone inspections that help slash claim processing times, to intuitive user-friendly design interfaces that provide the tools to innovate with exciting new products.
Insurtech enables quicker access to market with faster product launches using an ingenious technology foundation that avoids the need for different operating systems to 'talk' to each other. An easily integrated API does all the leg work.
Enhanced fraud prevention is delivered by harnessing machine learning. Claims suspected of fraud are more accurately detected, often by demonstrating where connections exist between various factors that may be imperceptible to humans. Applying variations in data analysis quickly identifies new fraud schemes.
Machine learning can also perform deep anomaly detection, which analyses legitimate claims and forms a model of what a typical, legal claim looks like. This is then applied to large data sets, highlighting the specific cases to scrutinise.
By accessing data such as social media, aggregator policy quote data and telematic sensor data, insurance companies can produce more accurate and more competitive premiums.
How insurtech is reshaping insurance with greater efficiency
Automation through robotics offers significant operational improvements. For example, with renewals there are peaks and troughs throughout the year. Human error is more likely at crunch times and staff overtime costs can stretch budgets. Insurtech solutions use Robotic Process Automation (RPA) tools, reducing errors, lowering costs and increasing speed.
Chatbots quickly retrieve information and provide quotes to customers, whether they are online or using an app. Within your contact centre, new tools can increase speed and efficiency by providing the service agent with a single user interface, significantly reducing the amount of time-consuming data entry needed.
Specialised, customised and personalised insurance offerings are among the most attractive innovations offered by insurtech. Data from the Internet of Things now produces a highly accurate risk profile for individual customers, making traditional generalised risk pools unnecessary.
Wearables, smart phones, sensors and social media profiles can be used to monitor specific and individualised information based on metrics such as activity levels. For example, a vehicle can have sensors fitted to monitor driving style. Insurers can also incorporate data to identify behavioural trends or consumer interests that differ from the norm.
All this data can be used to charge individuals more accurately – and more competitively, leading to lower insurance or underwriting costs.
Interestingly, a survey by PwC revealed that:
End-customers can easily track their policy documents, the status of claims and the decisions or recommendations from insurance consultants. This adds transparency to the process because both the customer and the consultant can view all the information with simple and secure access.
Why Insurtech means operations will need to change
As the world embraces mobility, forward-thinking insurance companies of all sizes are increasingly turning to digital innovation, evolving their operations by taking on small but vital process changes. Digital transformation is empowering insurers with the essential tools to deliver customers excellent service without overextending precious resources.
Insurers must recognise that the varied and all-encompassing nature of insurtech solutions has recalibrated how providers, brokers and MGAs manage their operational efficiency.
Discover an innovative platform that's trusted by leading insurers worldwide
Whether digitising an entire business and multiple books, taking a vertical slice of an existing business, or launching a new innovative product, INSTANDA provides everything needed for data migration or designing new products.
Get in touch today with our team of friendly professionals to streamline your insurance life-cycle today.
Kick-start your journey by requesting a demo of INSTANDA.