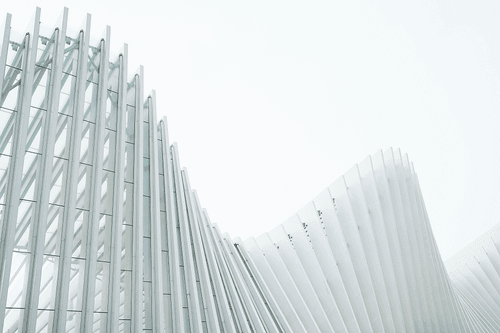 Insurance is at a point of transformation, and the need to pivot quickly to market changes and keep customers engaged is greater than ever. However, doing so requires a seamless customer experience and a functional, efficient backend platform. Headless architecture can be the salvation that allows your business to cater to customer expectations while operating effectively in the background. But what is it?
For this guide, we spoke with Gari Gono, INSTANDA's Programme Director - Claims, to get his thoughts on headless vs non-headless architecture. Keep reading to discover his insights into the effect headless architecture can have on insurance.
What is a headless architecture?
Headless architecture is a setup where the customer-facing front end design and functions of a platform (the head) are separate from the backend functions and data (the body). Instead, headless architecture connects the front and back end using APIs.
The independent structure means you can edit or update the underlying technology for your platform without compromising or interfering with user interfaces and vice versa. Headless architecture is similar to a headless content management system (CMS), which you may have heard of before.
The headless architecture setup began in eCommerce. By decoupling the website that customers visited from the ability to fulfil orders, brands could explore and innovate within both functions separately to achieve better results. Headless architecture unlocked unprecedented flexibility and opportunities that soon piqued the interest of tech innovators in other industries –– including insurance.

The easiest way to understand how headless architecture works is to think of it as a video call with a client or colleague. You can only see the head (and shoulders) of the person on the other end, but you don't know about the functionalities going on behind the screen.
Unless the person tells or shows you, you're entirely blind to things like room temperature, their physical state, programs they have open on their computer, or if they have notes to ensure the meeting runs smoothly.
Headless architecture works the same way. Your customers will only see changes you make to the front end of the platform — or what you want them to see.
How headless architecture benefits the insurance industry
In traditional, non-headless architecture, every function is built together to form one end-to-end platform. Each part is connected to and relies on the other functions. While building everything together this way ensures that the front and backend communicate with each other, it can be quite limiting.
Insurance backends are mired with legacy technology problems that often make them incompatible with the modern front end experiences customers expect today. However, when you separate the customer-facing end from the background functionalities, you can provide any kind of front end experience (even multiple experiences) you can imagine.
Benefits for insurers
Headless systems provide several advantages for your insurance business, from easier setup to lower operating costs. Let's take a closer look at each one.
Flexibility
Headless architecture promotes an agile way of working where multiple digital teams interact with the system at the same time. Each team can work on their separate tasks without getting in each other's way, giving them the control and flexibility to maximise productivity.
Faster time-to-market
A headless architecture allows you to manage and analyse customer data more efficiently, enabling you to replace or upgrade various aspects of your existing infrastructure as needed. This way, you can speed up production processes, and your website can undergo maintenance while staying online.
Ultimately, a headless architecture can help your business keep pace with shifts in technology, giving you the power to move at pace and adapt as quickly as the market itself.
Reduced costs
Going headless gives you control over the user interface, which provides differentiation from your competitors. In addition, using headless architecture lowers your maintenance costs by eliminating the need to support a heavier portal application.
Benefits for customers
Headless architecture allows you to meet customer requirements and provide the functionality and convenience they've come to expect.
Personalisation
A headless architecture allows you to create custom digital experiences for your customers. You can design the optimal "head" for your customer to use and make changes to the "body" as needed without disrupting their experience.
Headless architecture can improve how you create, collect, analyse and disseminate information, allowing you to provide truly personalised services.
Security
In a non-headless architecture, all code is part of one single product, which can impact the system's security if a component becomes compromised. If a security problem develops in one place, the entire system could become affected as a result.
A headless architecture helps reduce certain digital security risks since the components reside in different locations. Separation creates a fail-safe that pre-emptively stops security issues from spreading between the areas in the system.
There's no denying that headless platforms provide a ton of benefits for insurers and their customers, but does that mean it's necessary for insurance companies to stay relevant?
Is headless architecture key to staying competitive?
The answer to this question is: it depends on your business structure and goals. Headless or not, the key to staying competitive is to offer an excellent product and have an effective method for distributing it.
As an insurer, you need an architecture that's good enough to serve your customers well, and headless doesn't necessarily make a difference. Instead, it's essential to offer customers a seamless and compelling experience when using your website.
Although, two business structures benefit particularly well from a headless architecture due to their individual setups:
Embedded insurance
Embedded insurance, where insurers provide their products and bundled services within other web and software programs, will find headless useful. That's because embedded insurance requires the use of flexible infrastructure, technology and tools to enable it.
For embedded insurance services to operate efficiently, functionalities must come in the form of reusable and consistent APIs. Thus, embedded insurance providers need an architecture that can cater to each touchpoint while creating a consistent user experience, which headless is perfect for.
The importance of back end to front end functionality
With or without a headless architecture, it's crucial to ensure that your platform has sufficient backend-to-front-end functionality. After all, the success of any site is directly linked to the user experience. A great-looking front end could quickly fail without solid back end support.
Headless architecture offers speed and agility for businesses, but it also comes with its own set of challenges. The decoupled structure requires quality of service parameters like scalability, security, extensibility and maintainability to be handled at an individual component level — while taking the end-to-end solution architecture into consideration.
So, while a headless architecture allows for more flexibility on the back end, it requires a company to have cross-functional teams within the ambit of each function — and they all need to work together.
Moreover, people get insurance because they need it, not because they want it. So if you're faced with the choice between a stunning front end customer interface and spectacular back to front functionality, choose the latter.
The good news is that with the right insurtech partner, you can have both. With INSTANDA's API-ready platform, you can create product sites that are both flexible and compliant with the requirements of your business. This eliminates the need for a change request and allows users to create new products without affecting the back-office processes.
INSTANDA provides a headless and full-body architecture combination that's unique on the market. How did we do that? By placing innovation at the heart of everything we do.
Innovation shifting insurance from its conservative path
The insurance industry is rapidly shifting from product-led to service-led offerings that deliver a holistic experience to customers. By 2024, it's predicted that 33% of the premium insurance volume will come from brand new propositions.
Because of the increased pace of change in society and technology — accelerated by the pandemic and work-from-home era — innovation has become the core driver of both short term and long term success for insurers. Digital transformation is no longer a groundbreaking move to be proud of but rather a foundational power that drives the industry forward.
As such, the need to incorporate innovation into the business strategy has become increasingly apparent for insurance leaders. Undeniably, companies at the forefront of innovation will find the most success in the future.
Headless tech is only one trend currently shifting the insurance landscape. Here are a few others:
AI and robotics
AI and robotics is a continuing trend we've seen in 2022 that is set to disrupt most areas of insurance in the future because of its ability to increase productivity and create higher quality touchpoints for customers. Distribution, underwriting, and claims will be transformed as AI becomes more prevalent and algorithm creation becomes commoditised. As a result, carriers will be empowered to adapt core processes to become more efficient.
By 2030, McKinsey predicts the following impacts of AI and robotics on insurance:
Claims: Advanced algorithms will handle the initial claims routing to increase efficiency and accuracy.

Underwriting: As the majority of underwriting becomes automated and supported by a combination of machine and deep learning models, the process will become reduced to a few seconds.

Distribution: AI algorithms will be able to create risk profiles, reducing the cycle times for completing the purchase of an auto, commercial, or life policy, to minutes or even seconds.
The Importance of ESG
Another insurtech trend in 2022 is that customers are ecologically and socially conscious of their consumption habits, including the insurance provider they choose. Particularly younger customers pay closer attention to a company's values and track record in relation to environment, social and governance (ESG) matters.
Therefore, your firm must demonstrate a clear stance on ESG to win the business of those customers. People want to see companies take social responsibility by, for example, planting a tree for each one they chop down, using more environmentally friendly products, or steering clear of fossil fuel-related companies. Failing to live up to ESG expectations could drive customers to seek out services from a competitor who does.
One easy and effective way insurers can prove themselves is through digital transformation. Digitalising the entire onboarding and correspondence process means you can eliminate paper and show your commitment to helping the environment –– while providing a better, more efficient customer experience.
No-code development
Another clear trend that has emerged in the insurance industry is low-code or no-code platforms in software development. No-code insurance software transforms development from a time-consuming and complex coding marathon to a simple sprint with a fast delivery cycle.
The growing trend of no-code tools also performs well with headless tech and aids optimisation of interfaces. Undoubtedly, insurers who adopt no-code technology have a competitive advantage over other companies. Headless, no-code platforms like INSTANDA enable your business to get a product to market in a matter of weeks or days, helping you meet customer needs faster.
What's holding insurers back from innovation?
One of the biggest challenges insurers face when it comes to innovation is a lack of capacity to accommodate the change. Lack of capital, skills, knowledge, and experience inhibits insurers from harnessing opportunities to innovate. In addition, legacy firms have focused on keeping business as usual to serve customers who had their lives disrupted by the pandemic.
While this focus makes sense to an extent, the risk of clinging to a legacy platform, where changes might take months of development, is that by the time you get your site improvement live, customers may have already been whisked away by a competitor that pioneered those experiences months earlier.
Short-term initiatives may feel safer, but they're not enough to sustain long-term profitability. Instead, insurers should adjust their valuation criteria and invest in insurance software that enables them to uncover new, robust opportunities to innovate. But, how do you know what solution is best for your business?
Finding the optimal insurance platform
Selecting the right insurance software is a critical piece of the puzzle for sustainable long-term growth. Choosing the wrong software can negatively impact your business, costing you excessive money and stress.
If you haven't already, the first step is to identify your needs and align them with your business objectives. In other words, determine what you hope to achieve with new software and what you need from a provider to help you reach those goals.
Depending on your goals, it's good to involve different stakeholders in the decision-making process to ensure you cover all grounds. After all, employees, higher managers, partners, etc., might require various upgrades to simplify their work. Defining your needs and goals will give you the clarity to decide what you want in terms of software features, functionality, workflow, and customer service.
However, if you strive to stand firm as emerging competitors attempt to storm the industry barricades, it's vital to ensure you maintain happy and loyal customers across the board. For most insurance companies, the real value sits at the customer interface.
While back-office processes and procedures are critical from a business perspective, they don't carry much weight for today's expectant customers. Therefore, it's wise to look for a solution that gives customers the functionality, convenience and personalisation they desire while allowing you to make improvements behind the scenes.
Prioritising the customer experience is key to staying afloat in the ever-competitive insurance market. So make sure you factor your customers' wants and needs into your decision.
Are you headless? Final thoughts on a headless architecture
As you can see from the information in this guide, a headless architecture can offer several benefits to your insurance company. However, it doesn't necessarily mean it's right for you.
On the one hand, going headless gives you more flexibility in building personalised experiences for your customers and helps you adapt to changes faster. On the other hand, it requires an excellent team of experts to build and manage a headless platform.
The downside to most insurance software providers is that they only offer either a purely headless architecture or a complete end-to-end platform — there's usually no in-between. So what do you do if your business needs a combination of both architectures?
At INSTANDA, we recognise that sometimes you need a hybrid solution to your software. That's why the INSTANDA platform is the only one on the market that offers a combination of both headless and full-body architecture so you can choose the setup that serves your business and customers best.
Discover the ultimate headless insurance platform
INSTANDA is the leading platform in the insurance space. While there are great headless or non-headless options on the market, none have the insurance-specific functions your business needs to continue to wow your customers. For those functions, INSTANDA is the platform of choice.
As the first solution of its kind, INSTANDA's fully customisable SaaS-based policy administration platform gives you the tools you need to get ahead of your competition with lightning-quick agility.
At INSTANDA, we walk you through each step of the product design and implementation process to help you get what you need from the platform. You get to design the products to your exact specifications with no hidden maintenance fees or premiums.
As frontrunners, our clients have shifted their mindset and digital capabilities to bring new products and services to market at an unprecedented rate, challenging conventional insurance business models in the process.
The ability to create products fast and easily with INSTANDA's platform will allow you to try new ideas and improve your efficiency. Your teams will also thank you for using INSTANDA, as it allows them to focus on developing and delivering innovative solutions.
To find out how the INSTANDA platform can change your business, talk to our team or try our free demo.