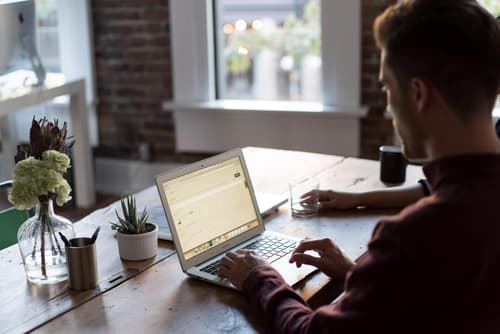 An estimated 18% of the UK population will be open banking users by 2022. The success of open banking has heralded a new age of innovation that stretches across all financial services. For the first time, non-financial institutions can offer a range of financial services to customers, augmenting their value offerings in dynamic new ways.

One of the most exciting new developments to come out of this tidal wave of innovation is the creation of embedded insurance. Customers can take out premiums while using their preferred online platforms without the need to visit a different website. Insurance expert Simon Torrance estimates that the market opportunity for embedded insurance could be as high as $3tn in ten years' time.
By leveraging big data in the insurance sector, innovative insurers can secure more business than ever before.
What Does "Embedded" Mean in Insurance?
In brief, embedding means to place within a system or process that already exists. When the word 'embedded' is combined with a sector (such as finance, payments or insurance), it refers to non-financial service companies offering the means for customers to access those products within their business platforms.
Although insurance can be applied to almost any product or service, the full scope of embedded insurance innovation is currently limited. The reason for this is that business platforms like Amazon may have been able to integrate other functionalities into their websites with APIs for years. Still, most insurance businesses struggle to process data.
How does Embedded Insurance Fit Into Today's Insurance Market?
Firstly customers need to note the difference between warranties and insurance. Warranties are nothing new and are offered at the point of purchase so that customers can replace an item should they break. Insurance, by contrast, refers to what might happen in the future. With insurance, the risks are hypothetical, not physical.
Embedded insurance depends on open finance infrastructure (like open banking in the UK). This is because more complicated insurance premiums have to consider several factors and, therefore, need a greater spread of information to assess and underwrite the risk in question accurately.
"Personalisation can be applied at scale to a number of businesses and consumers alike." Alex Wheal, Commercial Client Manager, HISCOX
As such, embedded insurance lives or dies on the insurance providers' ability to process data. Historically, insurance companies have struggled to maximise the potential of technology. However, by partnering with agile insurtech companies like INSTANDA, insurers can finally leverage big data in the insurance sector.
Big Data in the Insurance Sector
Big data refers to the collection of massive amounts of data by machines. In insurance, big data is used to provide machines with enough information to assess the risks that customers want to be insured against. The result is that new premiums can be offered immediately, without the need to consult human underwriters for every single new policy.
But what are the ethical implications of using data in this way? Are customers willing to share this level of information with insurers?
How Do Today's Insurance Customers Feel About Data Being Harnessed by Insurers?
Customers aren't automatically enrolled and have to opt in to receive an embedded insurance service. The customers that want the service, therefore, have to opt-in.
Far from being apprehensive about the use of their data, a recent study found 62% of customers aged 18-34 stated they would be happy for their insurance provider to use third-party data from social media platforms in return for better premiums.
"Insurers need to decide what part of the value chain they focus on." Alex Wheal, Commercial Client Manager, HISCOX
The number did decrease for older customers. But as more digitally native customers enter the market over the coming decades, so will the number of prospective customers willing to use embedded insurance solutions.
Insurance companies must prepare themselves now if they are to secure their viability with future customers. Understanding how embedded insurance works is a critical first step for insurers that hope to do this.
How Does Embedded Insurance Work?
We've outlined examples of how embedded insurance would work in P&C and L&H applications.
P&C: The cost of the insurance is included in the final price of the purchased item. What makes this different to a warranty is that the retailer, or car manufacturer, will supply data to the retail platform to insure specific risks relevant to the customer's behaviour.
L&H: Employers already know their total number of employees, how old they are and their salaries. Embedded insurance means that all of the information necessary to underwrite the risk is supplied without the need to pick up a phone.
In both cases, customers can feel confident that they are insured on a personalised basis without the need to engage separately with insurers.
What are the Benefits of Embedded Insurance?
Let's examine the benefits of embedded insurance for both insurers and customers.
Benefits for Insurers
Reduced cost: Customers manage what they need themselves, while AI can be deployed to sort out issues with managing premiums that already exist.

New distribution channels: Insurance companies can access more customers than ever before by integrating with popular platforms.

Transformative infrastructure: Insurers that learn to leverage big data now will be ready to take advantage of new digital innovations in the future.
Benefits for Customers
Self-service: Customers can insure themselves with confidence.


Hyper-personalisation: Insurance premiums reflect the needs of the customer, avoiding commodification.


Fast and easy: Customers use a UX that they are familiar with and trust.
Is Embedded Insurance Here For the Long-Haul?
The multitude of benefits that embedded insurance offers to customers and the revenue potential of seamless integrations with popular platforms means that embedded insurance is here to stay. Reliable, responsible accumulation of data in insurance will provide fertile ground for exciting new revenue streams.
"Where are you more likely to buy insurance from: a broker or aggregator site, or a company you already trust?" Alex Wheal, Commercial Client Manager, HISCOX
But to be successful, insurers need to partner with effective insurtech companies that can help them handle complex integrations swiftly and efficiently, like INSTANDA. Provided big data in the insurance sector can be leveraged appropriately, the future looks bright for ambitious insurance companies.
Discover an Insurance Platform that's Trusted by Leading Insurers Worldwide
Whether digitising an entire business and multiple books, taking a vertical slice of an existing business, or launching a new innovative product, INSTANDA provides everything needed for data migration or designing new products.
Get in touch today with our team of friendly professionals to streamline your insurance life-cycle today.
Kick-start your journey by requesting a demo of INSTANDA.