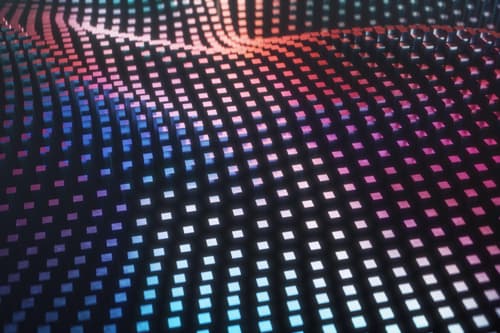 Will Wood, Head of Life and Health for INSTANDA, was a guest on a recent episode of 'The Insurance Podcast', talking about digital transformation in the insurance industry. Read on for the highlights of the interview.


What has been your insurance journey? How did you end up where you are now?
I was at university in York, looking for a part-time side job and ended up working in the protection claims department in Aviva. I stuck around for 15 years, working across a number of different roles, until I eventually headed up strategy for SMEs.
While there, I looked for a solution to bring together a number of different products onto one platform. I spent a lot of time scouring the insurtech space and looking at what new technology was out in the market and that's where I first came across INSTANDA.
After moving on from Aviva, I landed at INSTANDA to take up the Life and Health role.


INSTANDA's aim is to help the insurance industry deliver better solutions to policyholders. How are you working towards that?
Part of my belief in the INSTANDA product is that I think it's a brilliant digital offering for the insurance market.
When I was on the insurance side, one of the challenges was that different platforms deal with different products and trying to get everything onto one is really tough.
The thing that really stood out to me about INSTANDA is that it really is product agnostic, and it follows the insurance life cycle — from getting a quote, through to binding and then being able to self-serve either as a customer, a broker or as an internal insurance staff agent.
Having that combination of being able to settle products onto the platform and knowing that it could facilitate multiple users was really compelling because I hadn't seen anything else in the market like that. I could really see the opportunity it would give to the business to be more flexible in the market.


When you look at how INSTANDA operates, are you trying to solve inefficiencies in the distribution of the actual products?
I don't think it's just about the distribution models for INSTANDA; they're just one element.
We can work across distribution channels and if there are inefficiencies in there, we can help with that. For example, in the life and health market, underwriters get sent emails and then have to manually add them into a system. That's inefficient time and effort that can just be digitised instead.
INSTANDA can help with that part in the distribution layer, to make sure that those inefficiencies can be stripped out and things become speedier. But you can also look across the other aspects of the insurance life cycle.
With business rules engines, you can tap into multiple engines to come up with a price, rather than having to play around with multiple Excel spreadsheets and then compile the information together to get a premium for the end consumer.
Self-service is a really big aspect. Having the capability as an end consumer or a broker to be able to digitally make a change to a policy, whether that be a change of address or a change in the type of cover that you've got, is quite neat as well. It's not something that I come across regularly that's easy to do within the insurance market.


A product used to take months and even years to be built. Is the timeframe now more condensed?
As an example from my time being on the insurance side, it took us four months to go from requirements to building five different products and services on the INSTANDA platform. And now that I'm in the INSTANDA team, I've worked with clients where it generally takes under 16 weeks.
We've got existing clients who have really embraced the INSTANDA platform, and this is where no-code really comes into its own. You can get people who are not software developers to start building products really quickly, because you don't need that skill set — it's configuration, not code.
We've had a client build a product in 11 days and put it out into the market. The new technology that's available in the insurance industry, and the INSTANDA platform in particular, seriously reduces a client's timeframe.


The large insurers have a tendency to be pretty slow when it comes to developing solutions. Are you seeing a shift away from that?
I don't think the larger traditional insurers have a problem with understanding new technology that's available in the market. I think it is about the mindset change that's needed to be able to then get to grips with it.
As you see smaller insurers and MGAs starting to embrace technology quicker, I think that'll start to sift up the food chain a bit further, as the traditional insurers will start to clock onto the fact that their market share is starting to move down.
You can certainly see the wheels shifting and the new innovations coming in.


What are some of the trends that you think insurance professionals need to know about to be adaptable to for the future?
Some insurers are embedding security cameras into the pricing for home insurance, while others are attaching sensors to pipes to check for flood risk. As underwriters start to use this data and understand the effects it has on claims, we'll start to see more of that technology being packaged together. Although there is a debate there about consumers having to use those products versus not, which could affect premiums.
I think wearable technology is really interesting, there's still a lot of development to do in that space. We're already starting to see different wearables come out that can measure insulin levels if you're diabetic, so I can see wearables eventually hooking more into that insurance infrastructure.
I think vertical integrations into things like wellness applications will continue to grow. For example, I took out some travel insurance recently and got a digital GP app off the back of it.
One of the bugbears in the life and health market in the UK is the amount of time it can take to get reports from the medical profession. They're under a lot of pressure, so creating a report for someone who's wanting to take out life insurance is not top priority. But being able to digitise that and get it to an underwriter really quickly means that you can shave months off a process for someone taking out protection and make it minutes or hours.
I think it'll take a bit of time for those integrations to come together, but I'd like to think that in the next few years, there'll be some really powerful propositions that customers really benefit from, because there's that preventative service wrapped in with the insurance that all fits and works together easily for the customer.
Thanks to hosts Pete Tessier and Curt Wyatt for speaking with Will. If you'd like to hear the full interview on digital transformation in the insurance industry, click here.
To find out more about how our team can help you digitise for the future, be sure to contact us, or schedule a free demo.