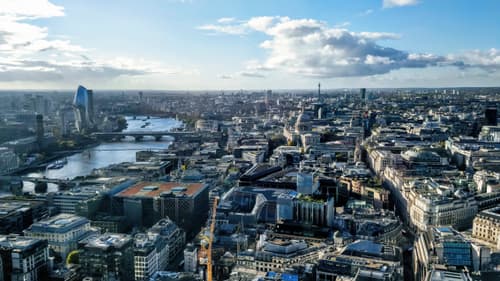 The progressive MGA model has continued to evolve over the last year, despite the pandemic. From a risk capital point of view, MGAs that have embraced technology are regaining control over their underwriting with a data-first culture and transformational mindset.
Representing a no-code API-driven solution that is already helping to shape a new landscape for MGAs, INSTANDA's James Elliott shares his views on what the future holds.
A changing landscape
Over the last five years, the MGA market has grown to circa 10% of UK GWP. In part, this is due to the growth of independent MGAs. Being able to embrace technology to a level that can be more challenging to introduce within a carrier's environment, new world MGAs continue to flourish.
As Derek Findlayson, Managing Director of Intelihub Consulting, comments:
"While the MGA market has slowed slightly as the pandemic continues, the focus has shifted over recent years from purely commercial lines to include niche personal lines products. Essentially, the disappearance of poor performing MGAs is counter-balanced by the growth of high-performing ones, and new entrants intent on capitalising on a growing market and new distribution channels."
This brings two important questions sharply into focus. What are the characteristics of high-performing MGAs, and why is technology so important?
Technology as an enabler of change
There are many antiquated systems in place, and those systems cost the industry a lot of money. Consequently, policyholders are paying for that cost. Progressive MGAs, however, recognise this and are capitalising on the opportunity that modern technology partners can offer.
If we look at new world MGAs that are growing at a pace - what do they share? They see technology as an enabler - to better assess risk and allow niche product lines to be economically underwritten at smaller scale. Technology is an essential attraction in their offering, not just to secure new business but also to control the underwriting process and drive down cost margins, which are increasingly vital in a fiercely competitive market.
Using APIs to connect to powerful external data enrichment services (the likes of Concirrus, Cytora, and Data8 to name a few), as well as under-utilised internal integrations, MGAs can underwrite business far quicker, without expanding their team (more on this later). Data is automatically collected and validated, their underwriters have instant access to accurate information, and new rules/logic can be built into products without writing a single line of code. They base their risk selection and pricing decisions on a richer pool of information, and work with brokers and carriers to identify new opportunities.
One such MGA to realise the commercial benefits of implementing new technology is MGAM Limited. It consistently uses its access to data to build far more targeted products aligned to the interests of cover holders, carriers, and policy holders.
Jason Anthony, Managing Director of MGAM, explains:
"Our focus is on using data to create the right returns for our underwriting capacity. By investing in INSTANDA, we have created a system where we take the cost out of the transaction of the policy. Consistency of data is vital. When we approached INSTANDA, we were looking for a data solution. We wanted to use that data from the initial point of input and take it through to the insurer and reinsurer, without compromising it.
"At the point of purchase, everyone instantly receives a copy of the policy - the policy holder, broker, MGA, insurer, and reinsurer. This revolutionises the data process for a delegation model."
With the increased confidence that transparent, real-time data provides to their insurance partners, progressive MGAs are often given the freedom to innovate more freely and access new markets. In this scenario, the MGA model is an efficient way of carriers accessing niche markets at a lower cost than building the inhouse capacity – as it should be.
However, to be an MGA transforming the insurance landscape, it requires far more than just investment in technology - the right mindset must be adopted and embraced.
A transformational mindset as a dominant trait
Some industry professionals see MGAs as a costly additional step in the insurance journey, driving up policy premiums. For instance, research by The Insurance Insider in mid-2019 revealed that 43% of London market survey respondents believed the strength in growth of delegated authority business was difficult to justify.
This may be because there are still many paper-based MGAs that are not as agile as they could be. As MGAM's Jason Anthony quite rightly asserts:
"Anybody who's trying to run an MGA on an Excel spreadsheet is going to find it hard to survive through the renewal period."
A change of mindset is required to make the leap from being seen as adding cost to the insurance distribution chain. This involves looking beyond just infrastructure and technology (as important as they are) to promote a cultural acceptance for a new way of working. This is increasingly important for ambitious MGAs that are targeting growth in the short-to-medium term.
As Intelihub Consulting's Derek Findlayson, adds:
"Once an MGA gets above a certain scale (circa £10m controlled GWPI) they need a different skillset and mindset to grow and expand further."
A recent cross-industry report from one of INSTANDA's delivery partners, Deloitte, highlights that smart organisations are moving away from just an efficiency mindset to elevating consumer experiences.
The welcoming of change – and in recent times, not just small changes, but monumental shifts – may not always come easily for an industry that is ultimately risk-adverse by nature. However, the inability to challenge outdated ideas and processes is becoming increasingly costly, and in today's climate could easily result in the stagnation of an MGA, if not its demise.
The importance of investing in teams.
Those MGAs that have embraced a transformative mindset can understand the clients' needs in much the same way as a broker. They operate far more fluidly, removing silos by introducing technology solutions that are used across departments.
In this scenario, digital transformation is not merely restricted to certain parts of the business. While you may have needed a data analyst/scientist to make sense of information in the past, the recent flourish of modern data enrichment solutions mean that the task of consuming this information has become increasingly less technical. It can often (with the right training and support) be done by those who are closest to the clients.
Ambitious MGAs are already upskilling their business teams to take advantage of intuitive technologies. This further cements the concept of a digital culture and helps to minimise the language barrier between business teams (e.g. underwriters, product owners) and IT, which has so often been detrimental to insurance organisations in the past.
Concluding thoughts
There is no doubt that access to underwriting capacity is becoming more of a challenge, and many are now 'looking over their shoulder'. Insurer results continue to be variable, and there are huge pressures to reduce reinsurance costs for selected lines. However, MGAs have one of two options; they can continue to remain as they are and hope for the best or become change agents.
In INSTANDA's experience, MGAs are well-positioned to engineer change and progression, but they need to have the right technology services, human expertise, and mindset in place to do so.
James Elliott, New Business Executive (MGAs) - INSTANDA
E: james.elliott@instanda.com
M: 07712 551517