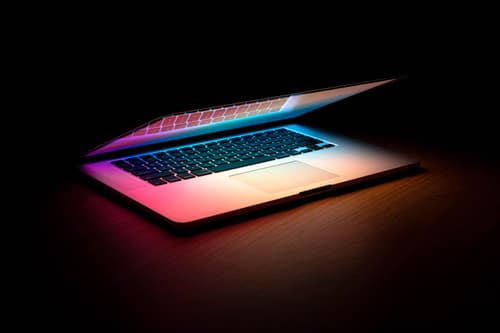 A 2021 Deloitte report concluded that 95% of insurers are actively accelerating or looking to speed up digital transformation to maintain organisational resilience.

In a post-pandemic business world, technology is critical for any insurance company looking to expand efficiencies. Software systems that simplify — or automate — back office processes, from customer relationship management to analytics and reports, empower the modern insurer by freeing up resources and time.
The case for technology is clear. However, when it comes to insurtech, it can be tricky to decide whether to choose the flexibility of building your own software or opt for the quicker option of buying a tried-and-tested third-party product off the shelf.
In this guide, we weigh up the pros and cons of building from scratch or buying and integrating technology solutions.

The Big Question Facing Today's Insurers: Build or Buy?

When identifying whether to build or buy, the first factor to consider is the problem you're striving to solve. As an organisational leader, ask yourself: is the issue a common problem or a unique one facing your company specifically?
As you assess your options, it's vital to account for the total expenditure of your organisation's resources when building or buying software. When making a decision, consider both costs and capabilities.

The Three Scenarios Facing Insurers
1. Internal Option, Continuing to Use What You Have
You already have a core system. Wrapped around it are several different systems ranging from general ledger software, rating databases and content management.
From the start, you're well aware that to create a new proposition, your organisation will need to make changes across all of the different digital systems.
2. Internal Option, Building New From Scratch

You pull together a project team that can manage a program of work to create the requirements. Then, the roadmap branches out to the relevant developers to build out the systems.
(This option assumes that each system has the capability to meet the needs of the target market).
3. External Option, Buying In

You work with a digital architecture team to browse the market and see whether there's a solution that comes close to meeting your organisation's requirements.
Pros and Cons of Each Approach
Build: Pros
Build: Cons

Even with an established development team, building software from scratch takes a huge amount of time, planning, expertise, resources, and effort from a myriad of stakeholders .
Buy: Pros

Buy: Cons

Insurtech Business Value
By leveraging technology to free up employees for value-adding tasks, investing in insurtech can strengthen customer experience, reduce wasted time and resources, and ultimately increase profit margins for insurers.
While developing a custom-built solution in-house may seem like the best way to tackle a specific business challenge head on, building from scratch requires a disproportionate allocation of resources to create, implement, and then maintain post-launch.
The good news is that insurance companies don't have to try and digitally transform alone. By partnering with insurtech companies that have an in-depth understanding of the modern insurance landscape, insurers can harness tried-and-tested software that optimises customer offerings.

Enter INSTANDA: How Can an Insurance Software Company Help?

Insurance software companies like INSTANDA empower insurers, MGAs, and brokers to quickly craft insurance products and provide scalable, organisation-wide benefits.
INSTANDA's modular platform makes customising reach, acquisition or developing existing customer relationships simpler with data-fueled, quick-to-market configurable settings — without the need of a specialised development team.
With the ability to create hyper-personalised insurance products comes greater opportunities to reshape the insurance ecosystem you strive to serve.
Discover an Insurance Platform that's Trusted by Leading Insurers Worldwide
Whether digitising an entire business and multiple books, taking a vertical slice of an existing business, or launching a new innovative product, INSTANDA provides everything needed for data integration or designing new products.
Get in touch today with our team of friendly professionals to streamline your insurance life-cycle.
Kick-start your journey by requesting a demo of INSTANDA.