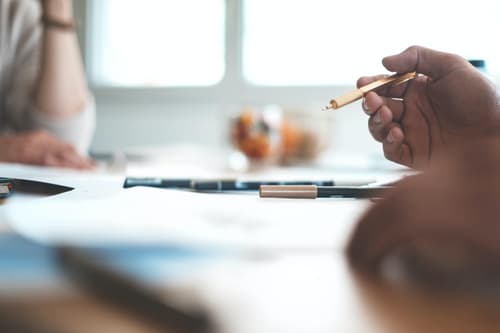 With more and more reasons to choose innovation over caution, tech-savvy insurance providers are on a digital transformation journey that could see them earn a large slice of the market.

Meanwhile, legacy technologies are preventing traditional insurance providers from reaching their full potential. An "if it's not broke, don't fix it" mindset is keeping outdated systems in place, giving competitors a head start for future success.
Where does the hesitation around insurance technology come from in the industry? And how can enterprises overcome this to boost their competitive edge?
Digital Resistance in the Insurance Sector: Where Does it Come from?
There's often a lot of hesitation when it comes to implementing new technologies in the insurance industry, creating a deepening chasm between modern insurtech agencies and traditional ones. But where does this resistance stem from?
When considering implementing a new technology, executives have to make the right decision or face the consequences of a costly mistake. The "make or break" sentiment is creating barriers to technological advancement and efficiencies within the sector.
Transferring huge amounts of information from legacy systems to innovative solutions can seem daunting — and risky. Concerns about losing data, dissatisfied customers and ineffective tools weigh heavily on insurance leaders' shoulders and often dissuade them from making advancements.
The trouble is, insurance companies could face the same problems down the line if they continue trying to make legacy technologies work.
Insurtech Insights: How Technology can Reshape Insurance
New-comers on the insurance scene, and those with a tech-savvy outlook, are determined to optimise operations through insurance technology but often struggle to garner the support needed in the boardroom. A critical step in achieving support is letting the results speak for themselves:
The power of data
Data is the most powerful resource that insurance leaders can use to gain deeper insights into their customers.
For example, fraud prevention becomes easy when harnessing the power of data. Machine learning and AI capabilities can identify patterns and connections that would otherwise go undetected by humans. This intelligence helps cut down on costs by preventing fraudulent claim payouts and enhancing risk management.
By accessing sources of real-time data, like social media and telematic sensor data, insurance companies can offer more accurate premiums for greater customer satisfaction and a more impactful competitive advantage.
Automation drives efficiency
Automation creates the ultimate powerhouse of efficiency. Using chatbots that simulate human conversation, insurance carriers can rest easy knowing their customers are being looked after while gaining compelling customer insights from these conversations.
Automating just part of the underwriting process can have huge time-saving benefits for customers — a key to staying competitive in the market. Using insurtech to perform tedious administrative tasks also means underwriting professionals can spend more time on business-critical functions, helping to boost overall job satisfaction and productivity.

Break into new markets with innovative products
Harnessing the power of insurance technology allows firms to create customer-centric, innovative products to break into new markets. By hopping on insurance trends and anticipating customers' needs, you can disrupt the sector with innovative, competition-busting solutions.
For example, at INSTANDA, we see the life and health insurance market as an opportunity for digital transformation. Technology like wearable devices is already proving a success — with more accurate premiums and satisfied customers thanks to real-time data insights.
Looking to the future: How Can Enterprises Equip Themselves for Change?
Organisations need to be open to change to make waves in a crowded market, particularly when digital natives expect innovation to be woven into all their products — no matter the sector. The best way to do this is to adopt agile working methods in your enterprise.
Around nine-in-ten insurance firms agree that organisational agility would be important in the future, with just over half stating that it's relevant right now. But, by having a wait-and-see attitude, you risk falling behind in a technology-driven world that's always evolving.
Adopting an agile approach means embedding principles like autonomy, collaboration, speed, and results into the DNA of your organisation. Instead of depending on hierarchies, an Agile organisation depends on self-organised and cross-functional teams that divide tasks into short phases, or sprints. This allows for the frequent adaptation of plans so that insurance leaders are better equipped to pivot and meet customer needs.
Agile doesn't happen overnight — it can take months of experimentation to perfect a methodology that works for your company. But don't let this put you off. By embedding agility in enterprises' DNA, you can achieve greater productivity, employee engagement and customer satisfaction.
When it comes to change, uncertainty can often lead to hesitation. It's important to build excitement around new ways of working to combat these feelings. For example, with INSTANDA's Accelerator Programme, you can uncover the true potential of our Insurtech platform.
We'll take your ideas and transform them into real solutions that work for your company. By getting the team involved in innovation — and showing them how they can benefit from it — you can help pave the way for change in your organisation.
Discover an Insurance Platform that's Trusted by Leading Insurers Worldwide
Whether digitising an entire business and multiple books, taking a vertical slice of an existing business, or launching a new innovative product, INSTANDA provides everything needed for data integration or designing new products.
Get in touch today with our team of friendly professionals to streamline your insurance life-cycle.
Kick-start your journey by requesting a demo of INSTANDA.