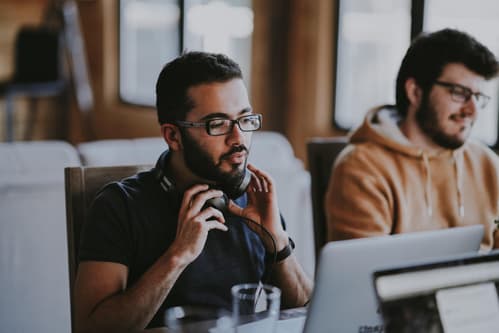 One of the most significant hurdles insurance organisations face with digital transformation has been getting their people — and especially their IT departments — to embrace new systems and ways of working.
Having multiple legacy systems stacked on top of one another makes uniting the old with the new a challenge for the modern insurer. Unless you're an insurance startup, your company will no doubt already have systems in place. But, just because your team has settled into certain processes doesn't mean the current system is the most efficient or cost-effective approach.
Failing to stay on top of the latest insurtech innovations can put your insurance organisation at risk. Without the tools to remain competitive, you risk losing market share or even customer faith.
However, investing in the latest insurtech solutions alone cannot guarantee a smooth implementation either. Read on to learn how you and other key decision-makers can align insurtech buy-in with your IT department's goals to break the legacy rut once and for all.


Why it's Important to Align your Insurance Organisation's Needs with the IT Department's Goals
Today's consumers are increasingly expecting better technology integration across all physical and digital channels — meaning it's in an insurance organisation's best interests to prioritise a digital-first customer experience.
Insurers across sectors are implementing large-scale, high-value digital transformation projects to improve efficiency and streamline systems to meet the evolving needs of consumers and protect their market share.
Since the start of the pandemic, 79% of insurers believe COVID highlighted shortcomings in their company's digital capabilities and transformation plans. 95% are already accelerating digital transformation to maintain resilience. Insurance organisations are only beginning to leverage technology to access real-time data, meet compliance regulations and bolster financial performance.
But, thinking about customer experience and company profitability is only one piece of the puzzle. True digital transformation — and organisational change — happens from within.
It's vital to recognise the role of your IT department in the move to embrace the digital. After all, they'll be the people managing and using the system day-to-day, so it's key that you've got their buy-in so that your organisation can meet its goals.


3 Proven Ways to Get Buy-in From Your IT Department
Discover three fundamental steps you can take to ensure your insurtech acquisitions or future tech integrations meet your IT department's goals below:
1. Before pitching a new solution, get your ducks in a row
While some technology investments are apparent, other solutions may require more investigation. As problems or needs arise, your team will naturally want to look for a way to solve the issue.
Before consulting your IT department or pitching a new technology solution to the boardroom, ask yourself:

What's the purpose of adopting new technology or digital systems?

How will the technology impact the business's overall plans?

Will there be a significant amount of operational disruption?

Will a change in systems impact customer experience?

Is there a backup plan if one particular idea doesn't get the go-ahead from your IT department?
Planning is the first and most important step to implementing new technology. No two digital transformations are the same. For that reason, consulting your technical experts is essential.
Tease out as many fine details as you can. Try to arrange meetings with individuals in your IT department first to explain the new system and allow them to ask questions in private. Create a safe space for concerns and constructive feedback.
2. Pitch the benefits, but clearly explain what will change
New insurtech integrations can generate more revenue, quickly create products that satisfy customers' needs, and establish IT service management systems that improve internal operations.
As a key internal influencer within your organisation, it's important to clearly inform your IT department why you believe purchasing and implementing new software or technology is the right move. Explain the advantages and intended outcomes of the technology so your technical team can become 'ambassadors' to support the effort of other employees later on.
Don't be afraid to contact your software provider or technology vendor's accounts team to get those details. For example, at INSTANDA we're on-hand around the clock to support with troubleshooting or answer any burning questions about our platform.
3. Listen: Embrace your IT department's feedback
When new technology is implemented without prior communication, your IT team and end-users might feel like the system is being forced on them. Take the time to listen to their concerns and make sure their voices are heard.
Your IT department are the people best-prepared to offer advice and solutions based on their first-hand experience. Not only will these conversations ensure a smoother rollout, but they will also provide visibility that helps avoid any unpleasant surprises along the way.
Gathering feedback from your IT department should also consider post-implementation. For example, consider scheduling a quarterly review to assess any pain points, ongoing challenges or training gaps that exist. Not only will this resolve issues and keep your technical team sweet, but it also opens the door to finding new opportunities and system functionality.


How Can Insurers Equip Themselves For Technological Change?
Insurance organisations must be open to digital change to make waves in the crowded market. Digitally native enterprises embed innovation into their products, which has forced the traditional insurer to adapt.
When it comes to delivering change, uncertainty can lead to hesitation. At INSTANDA, we understand the magnitude of changing systems. With our Accelerator Programme (a 3-day engagement involving the sales, solution and product team at INSTANDA), you can uncover the potential of a no-code insurtech platform with real-world results.
By getting your IT department involved in innovation — and showing them how they can benefit from it — you can help pave the way for digital transformation in your organisation.


Discover an Insurance Platform that's Trusted by Leading Insurers Worldwide
Whether digitising an entire business and multiple books, taking a vertical slice of an existing business, or launching a new innovative product, INSTANDA provides everything needed for technical integration or designing new products.
Get in touch today with our team of friendly professionals to streamline your insurance life-cycle.
Kick-start your journey by requesting a demo of INSTANDA.