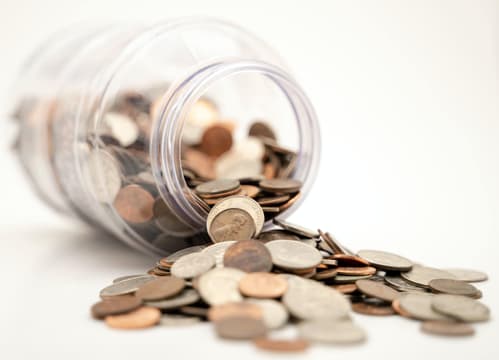 5 Ways Insurtech Creates Cost Savings
Today, insurers are under more pressure than ever to deliver speed, convenience and, of course, reduced costs.
Thankfully, technology offers a solution for insurance providers looking to deliver better services at reduced costs. Research shows that automation reduces the costs of insurance claims by as much as 30%.
Insurtech helps insurance providers cut costs and increase profits, customer satisfaction, and therefore customer retention by improving service standards, faster processing times, and saving costs across the value chain.
Overcoming Barriers to Achieve Cost Savings
Before insurers can fully benefit from insurtech, they need to embrace a more modern mindset and approach. Too many insurers are stuck in the past, reliant on archaic ways of working and disconnected from their customers. Customers are dissatisfied as they still need to go through outdated onboarding and claim processing journeys reliant on legacy systems from the 90s.
Within this situation, it's difficult and nearly impossible for insurers to innovate or cut costs. IT department's inability to respond quickly kills new ideas.
However, to increase revenue, drive business growth and stay relevant with customers (especially younger generations), insurers need to adapt and evolve their product portfolios. Doing so will unlock competitive advantages and ultimately create better customer experiences.
The False Belief that Doing Nothing will Save Costs
"The fire isn't big enough yet, so we'll wait to do something".
Traditional insurance providers often think that 'doing nothing' will theoretically save costs, providing a convenient excuse not to innovate or embrace more modern ways of serving customers.
After all, these providers often consider it safer to be a slow follower and wait until there's enough proof that the solution will work.
Immobilised by inertia, other more digitally-savvy competitors bypass them and deliver cheaper, more convenient and personalized products. Research from McKinsey shows that the insurance industry's inability to keep up with modern digital technologies that meet and support consumers' expectations is one of the biggest causes of high new customer costs.
How Insurtech is Reshaping Insurance
Forward-thinking insurance providers can achieve the triple perfecta of satisfied customers, lower costs and higher growth by embracing insurtech. Given the significant benefits, it's not surprising that the global insurtech market was valued at $2.72 billion in 2020 and is expected to expand at a compound annual growth rate (CAGR) of 48.8% between 2021 to 2028.
Here are the top five benefits for insurance providers considering insurtech as a way to cut costs and drive profits.
1) No Code Insurance Technology
No code insurance technology helps insurance providers move away from the outdated legacy systems. Rather than investing time or resources to find the right dev expertise, no-code platforms do the hard work, so insurance teams can focus on value-adding business units.
No-code platforms also remove the risk from building new insurance products, which allows insurance providers to bring new products to market quickly and easily code, test and implement without in-house developer expertise — significantly reducing innovation and product build costs.
2) Data Insights to Inform Decisions
Insurtech opens the door for insurance providers to gather better insights into consumers, adequately assess risk and better price products based on policyholders' behaviour. With better consumer insights, insurance providers can learn more about what works, what doesn't and proactively identify ways to improve the consumer experience.
In-depth insights also offer an opportunity to improve risk assessment during the underwriting process, provide oversight of key risks and compliance indicators, identify fraud and make data-based decisions. Reducing risks works in everyone's favour and ultimately allows insurers to avoid costly mistakes or overpriced premiums.
3) Faster Underwriting for True Innovation
As all insurers know, time is money.
Leveraging digital technologies allows providers to move quickly and avoid IT bottlenecks when launching new products quickly. As the saying goes, "fail often, fail early, fail fast" is the most efficient route to true innovation.
Yet, testing new ideas and championing creativity shouldn't break the bank. Insurtech platforms allow insurance providers to experiment without the staggering costs traditionally associated with innovation.
4) Reduced Customer Acquisition Costs
Attracting new consumers within the insurance space often comes down to product pricing, with consumers interested in securing the best deal. If this situation doesn't create enough of a challenge, add to it the fact that customer acquisition costs within the insurance industry are one of any industry.
Research shows that it costs seven to nine times more for insurers to attract new customers than to retain one. Insurtech offers a unique solution to this common problem by helping insurers blend product and pricing innovation to attract and retain price-sensitive consumers.
Pricing innovations like vanishing deductibles, accident forgiveness, rebates for safe driving, etc., are all possible through digital technology and create a perceived value that makes pricing more subjective and harder to define or compare.
5) Increased Customer Retention
Alongside reducing consumer acquisition costs, insurers also need to retain existing customers to increase profits and ultimately save costs. Pricing also plays a crucial role in retaining consumers, with competitive pricing acting as a loyalty driver for 50% of P&C customers and 38% of L&H customers.
Retaining consumers is less expensive in almost all cases than acquiring new customers, so it needs to be a top priority for all insurers. Studies show that consumer retention often comes down to impressing customers with responsive customer service, digital claim processing, and rapid rollout of policies — all possible through Insurtech platforms.
---
Discover an Insurance Platform Reducing Costs Worldwide
Whether digitising an entire business and multiple books, taking a vertical slice of an existing business, or launching a new innovative product, INSTANDA provides everything you need to reduce costs in your insurance business.
Get in touch with our team of friendly professionals to streamline your insurance life-cycle today.