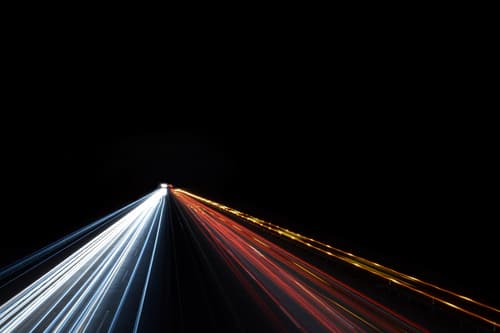 By Greg Murphy

Considering this past year, many companies have turned to working from home and are evaluating their business processes to better improve their employee and customer experiences. Companies have realized that not only do they need to improve business practices, they also need to do it quickly and efficiently.
While speed-to-market may seem too nebulous a goal for insurance companies to prioritize, it is important to recognize the need for rapid execution in 2021. Whether your plans include improving new business processes, improving customer experiences and engagement, or operational efficiency, it is important the end results come quickly.
New Business
Even in the best of times, customer acquisition is not an easy task for insurance companies. Many insureds find it far too difficult and time consuming to obtain new quotes or switch providers, even if they are not satisfied with their current insurance company's price or customer service. It is truly one of the most difficult sales to complete successfully.
Insurance organizations can incent new policyholders to make a change, but only if new or modified insurance products are available that better serve the needs of policyholders. Unfortunately, legacy systems restrict the ability of insurers to rapidly define or change products without heavy lifting by in-demand IT resources.
To be competitive, many insurers are turning to insurtech innovations to design new insurance products via user-friendly questioning and AI related data sources. Insurtech can also ease deployment of new products to multiple audiences by opening new distribution channels in a fraction of the time previously required. Examples of these are affinity groups, MGAs, demographic groups, and small business audiences.
Customer Experience & Engagement
Companies that turn to insurtech innovations have improved their customer experiences and engagement. When an insurance provider makes it simple for agent/broker or customer to go online and quickly quote a new policy, the results they see from this investment are immediate. Customers and brokers alike want the insurance process to be easy and this has become even more important than price.
In addition, once the process to quote a new policy, make a mid-term change, or even renew the policy is simplified, it instantly gives the customer, agent/broker, or even internal users (such as underwriters) more reasons to stay engaged with the insurance provider.
Operational Efficiency
Insurance organizations investing in multi-year, multi-million-dollar enterprise strategy projects are exceedingly rare these days. Using no-code and cloud solutions to address pieces of the insurance value chain can bring higher value in shorter timeframes and requires less change management. In addition, these solutions improve performance in ease of upgrades, ability to scale, and low total cost of ownership (TCO).
Cloud eases the heavy lift in terms of time and money spent on maintenance, since products are designed to be maintained by skilled business resources, allowing IT staff to invest their resources in other enterprise efforts. Plus, the open API framework inherent to most modern cloud solutions allows integrations with new data services and legacy applications alike to be accomplished in record time.
Conclusion
Speed-to-market is a focus that all insurance companies should be addressing. Utilizing no-code, cloud-native technologies allows companies to focus their time and energy into the areas that create the most value: new business, customer experiences & engagement, and operational efficiency. And, through innovative technologies, insurance carriers can build new products, make buying easier, and grow their bottom-line in weeks or months, rather than years. It is time for the industry to find solutions that allow users to experience insurance in the way the best meets their needs, rather than relying on outdated systems of the past.
If you are ready to experience "Insurance YOUR Way" then check out this short demo explaining how INSTANDA can help you achieve your goals. Or contact us at (989) 450-2351 or request a virtual demo.
Greg Murphy is the EVP, North America for INSTANDA. He can be reached via email at greg.murphy@instanda.com.