We are thrilled to be selected for the first batch in Plug and Play's InsurTech Europe Program.
In early 2017, INSTANDA was selected by the world's biggest start-up accelerator Plug and Play Tech Center for their InsurTech program. We were one of 175 companies chosen from 8,500 start-ups to match their nine industry-specific programs. The InsurTech program ran for 12 weeks from March 2017 and included mentorship, business development, investment pitches, extensive networking, demo days and potential for pilot projects with some of the world's leading insurance companies.
InsurTech Hub Munich and Plug and Play has recently partnered to co-create a new startup innovation platform, named 'InsurTech Europe powered by Plug and Play', focusing on a wide spread of insurance related startups. Plug and Play, a Silicon Valley based venture capitalist and global innovation platform specializing in the development of early-to-growth stage technology startups, has chosen Munich as its first European insurtech base not only because of the appealing amount of insurers that are based in Bavaria, but also because of InsurTech Hub Munich's positive effect on the startup scene that radiates well beyond the city boundaries.
On March 14th, INSTANDA pitched along with 25 other insurtech firms in the selection day with 23 insurance corporates in attendance. We were then one of 8 selected to become the first batch of the program. We are excited to work together over the course of the next three months and to culminate the program in an Expo on June 26th in Munich.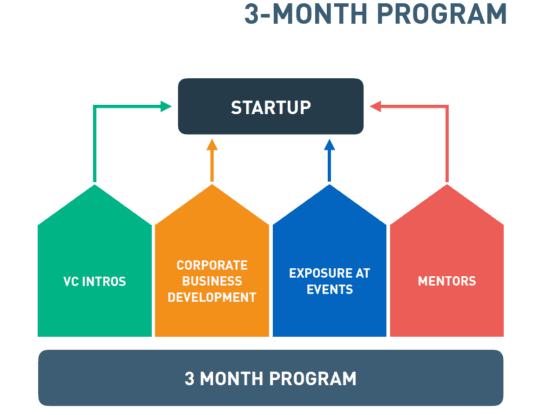 PNP's InsurTech Europe 3-month program

About Plug and Play
Plug and Play is a global innovation platform. Headquartered in Silicon Valley, they have built accelerator programs, corporate innovation services, and an in-house VC to make technological advancement progress faster than ever before. Since inception in 2006, the programs have expanded worldwide to include a presence in 28 locations globally giving startups the necessary resources to succeed in Silicon Valley and beyond. With over 6,000 startups and 220 official corporate partners, they have created the ultimate startup ecosystem in many industries. Plug and Play provides active investments with 200 leading Silicon Valley VCs, and hosts more than 700 networking events per year. Companies in their community have raised over $7 billion in funding, with successful portfolio exits including Danger, Dropbox, Lending Club, PayPal, SoundHound, and Zoosk.
About InsurTech Hub Munich
The InsurTech Hub Munich is an entrepreneurial platform that attracts, inspires and organizes key players and disruptors across industries and technologies to collaborate on groundbreaking, innovative insurance products and services revolutionizing the future of
Insurance in Europe. Appointed as a 'digital Hub' by the federal government of Germany and Bitkom the InsurTech Hub Munich challenges the status quo of the insurance industry. Startups, corporates, top universities, research centers, investors and the government have committed to building a safer future together.