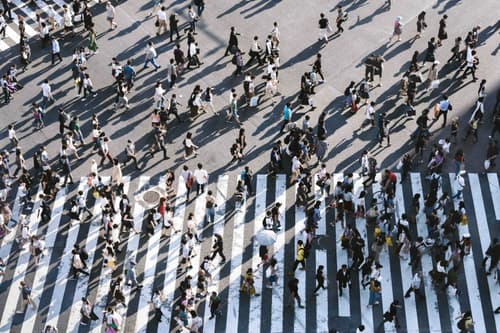 Who will buy insurance in the future and how will they respond?
Trevor Davis, Managing Director, INSTANDA Life and Health, recently teamed up with Digital magazine Verdict InsurTech for an article regarding who will buy insurance in the future, and how the process is changing.
We think that as leading Insurtech provider it's really important that we not only keep pace, but lead the way to enable insurers and the wider industry to create a more flexible, digitally enabled business model. In so doing, we enable insurers to better serve the current and future needs of customers and businesses and create flexibility by integrating new data and technology solutions and partners whilst integrating to and wrapping legacy – a Front-to-Back phased, low risk approach.

A meteoric rise in digital consumers and the challenge for insurers to address
Across the world we're seeing that the way customers buy products has changed rapidly in recent years. In this new digital era, we've witnessed a meteoric rise in the number of customers digitally buying from energy providers, insurers and retailers. Whilst this has driven some insurers to begin catering to this demand, many offer a surprising lack of flexibility – instead opting to promote a range of standard products to their consumers.
As a result, insurers are facing the dual challenge of not being able to provide services and products that are relevant to people's lives and the way they work whilst at the same time having inflexible and costly legacy platforms.
This challenge has traditionally been addressed with largescale legacy replacement programmes or by creating innovation centres. These approaches have proved to either be very costly and long duration or to have a minor impact on the core business.
Mature InsurTech solutions and the emergence of new entrant, fully digital enabled, insurers are now providing the opportunity to tackle these challenges.
Business enabled software – New and Existing Markets
We are now seeing an increasing number of insurers who desire greater control over products, pricing, branded offerings and digital service and, for new entrants, to quickly come to market. That's where INSTANDA comes in, our business enabled software allows insurers unprecedented control and customisability to both create new solutions for new markets as well as leading to dramatically improved customer experience.
By understanding the customer of the future's needs and how they will buy, our aim is to create scalable and relevant products which enable this and be priced flexibly.
Instanda's unique Digital Platform and Customer Focused Solution – Front to Back Delivery wrapping legacy and integrating with modern data technologies and eco-systems.
At INSTANDA we have designed our platform to focus directly on customer needs whether individual, corporate or changing markets e.g. gig economy, rising millennials and aging population.
To enable a rapid, low cost and lower risk delivery we have built our platform based on three principles; business designed and built products and solution, scalable and secure infrastructure; easily integrated technology and data.
This means we can enable new entrants and incumbent insurers to address the dual challenge of inflexibility of meeting customer needs and being constrained by costly legacy. Our platform cost model and deliver approach delivers key exceptional and rapid benefits:
> Greater ROI, lower risk in project delivery with repeatable roll-out and growth
> Fast track products to new and existing markets and channels
> Target, dynamically assess, and amend offerings to existing and new market segments
> Scalable and secure infrastructure with significantly reduced IT & operating costs
> Underwriting at your finger tips
> Ease of interface to new data and technology sources and existing legacy