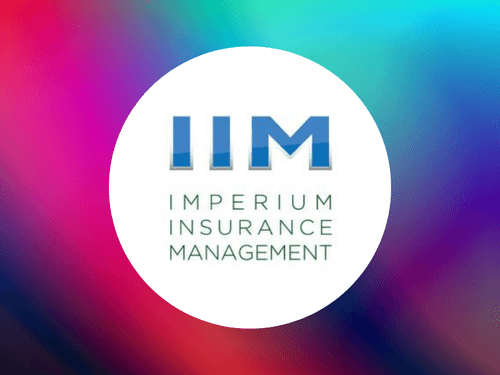 Imperium came to INSTANDA in 2016 as a recently established MGA, looking for an insurance solution that would allow them to capitalise on new product opportunities quickly and efficiently, giving themselves a competitive advantage in their niche commercial markets across the UK and Ireland.
As with many young MGAs, budget and resource restrictions meant that the usual suspects 'enterprise' level solutions with hefty up front implementation costs were out of the question. INSTANDA was selected as new solution offering enterprise capabilities in a no code framework allowing Imperium to self-manage their rate of change and business expansion.
Since deciding to partner with INSTANDA, Imperium have leveraged the full benefits of INSTANDA, bringing new products to market with a range of covers not available elsewhere and tuning products once in the market based on broker feedback. Imperium became a real time, customer centric business.
As a result, they experienced exponential growth in the 5 years to 2021 increasing revenues by 16x in market where average growth rates of 3% p.a. are seen as a good result.
The growth has been fuelled by Imperium launching over 20 innovative products (and market testing several others) quickly, easily and independently on INSTANDA's no code, end to end digital insurance platform.
Speaking to Tony Lawrence, CEO at Imperium:
"With no code software, insurance product innovation teams no longer have to wait for developers with specialised skills to help build a product. Knowing the market well, we were able to surgically design the right products exactly as we wanted. My team are able to do this quickly by re using product components from our product library within the INSTANDA platform. They simply click and copy the components needed to create the product we know the market wants.
"This means products can be brought to market much quicker and at a lower cost. With the INSTANDA platform, you can build and show stakeholders working examples of insurance products in days, or even hours.
"The INSTANDA team are great to work with. They listened to, understood and reacted to our needs. The platform is constantly evolving and new features added monthly. The ongoing platform advancement combined with our speed to market means with our we will always be ahead of the game. Every now and then we get an issue, but the INSTANDA team are on it so quickly. They are a very rare breed, true business partners."
With INSTANDA, Imperium are now able to easily reach specialist market areas that were typically under-serviced before. Their ability to turn around quotes for brokers digitally within minutes, far quicker than their competitors (on average 3-4 days) enables them to establish themselves as the preferred offering within their designated classes of business. Their unprecedented growth is set to continue as they look to other geographies along with continued expansion in UK and Ireland.