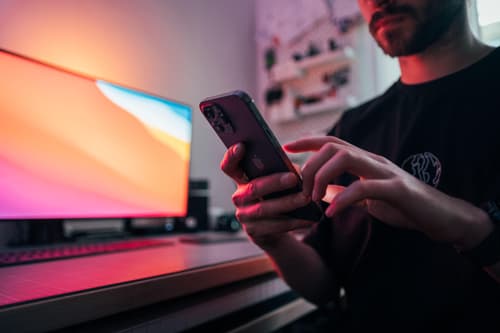 Insurers are battling to attract new policyholders as costs per claim rise. McKinsey estimates show rising costs contributed to a $30 billion increase in loss costs in 2021, over and above historical loss trends. With policyholders wading through inflation and higher costs in day-to-day life, insurers must be creative and thoughtful about how to grow their business. Digital transformation offers some encouraging rays of hope.

One innovation breathing new life into the industry is embedded insurance. With APIs (application programming interfaces) now being the norm rather than the exception, insurers have more opportunities to weave their products into third-party customer journeys. Meeting customers during the buying process allows insurers to provide a more relevant and personalized offering. With this model, startups like Jetty can offer renters insurance directly through their property manager's platforms. Embedding policy purchase enables brands to improve customer experience while trimming distribution costs and growing market share.
By bundling insurance coverage with the product it insures, customers are educated about protection options in real time. Meanwhile, insurers are immediately in front of the people who need their products. Transactional proximity saves on distribution costs and offers immediate service to policyholders.
Closing the Protection Gap
Even while premiums escalate and customers are priced out of insurance markets, embedded insurance marks a leap forward in the effort to close the protection gap. When customers are nudged to reduce their risk at the point of sale, there is less resistance to spending money on insurance because the process is seamless and easy. The moment a customer spends a thousand dollars on a new phone on Amazon is the moment that they will best appreciate the value of a warranty that will protect their purchase from damage.
By meeting customers where they are, insurers can seize an opportunity to increase their market share. Insurers have traditionally spent excessive budget on marketing and distribution efforts. By partnering with trusted third-party digital brands that already have a broad customer base, they optimize distribution and can bring their insurance products front of mind with relatively little effort or expense. When a customer books a vacation spot through Airbnb, they see the investment they're making in a trip or vacation and are more inclined to protect that purchase. Airbnb is projected to have 45.6 million users in 2022, providing AirCover—the insurer providing embedded insurance on Airbnb's website—an enormous market of policyholders ready to make a purchase.
Creating Personalized Customer Experiences
By taking customers' needs as a starting point, insurers inevitably can provide a better customer experience with embedded insurance technology. With embedded insurance, customers will no longer need to search for the right coverage for their specific possession. Instead, they can just tick a box in their online shopping journey without a second thought.
Embedded insurance also allows both the insurer and the consumer brand to be more data-led. API integration makes data procurement, analysis and validation more straightforward. Data is freely shared between the insurer and the company selling the product, providing insights into customer buying habits, such as preferred channel, to further improve the buyer's experience. This also helps insurers make an informed guess about what level of protection a customer is willing to buy.
With partnerships between insurers and consumer brands now easier to integrate than ever, there are significant opportunities for insurers to break into new markets. Today, these embedded products center on warranties and travel coverage, but imagine the possibilities of point-of-sale home, car or farm equipment coverage.
Incorporating an Embedded Strategy
But how do companies go from an idea to product launch? For enterprise organizations, integrating new technology like embedded is often daunting.
The first step is understanding customer needs. What products and experiences are invaluable to the market? Which of those have a cost point that makes purchasing protection worthwhile? Where are those products and experiences purchased? Reflect on your own purchasing experiences. Do not be afraid to think outside of the box. The only way to design insurance products that add value and reduce friction is to intimately understand buyer priorities.
Once you know your customer and their protection needs, assess gaps in the market that embedded insurance can fill. Are you already addressing those gaps today? If the coverage already exists but customers are not buying it, consider if embedding the coverage with the product or service could improve distribution. Consider polling the customer market to best understand their needs, where they shop and the best way to make coverage purchase seamless.
After uncovering the coverage gap and ideal distribution channel, the next step is building a partnership with the third-party distributor. If an insurer uncovers a gap in headphone protection, they could pursue partnerships with Beats or Bose, for example. These partnerships are the linchpin to any successful embedded insurance product.
The final key to embedded insurance is building the product and seamlessly integrating it into the third-party brand. Technical agility is key to harnessing the benefits of embedded insurance. Many carriers are held back by legacy systems, preventing integration with a third-party buying process. For that reason, more and more insurers are moving to API-first, no-code or low-code insurance platforms. Built with integration in mind, these platforms enable digital innovation. No-code platforms also enable insurers to create agile insurance products and make the most of extra data at their disposal without incurring heavy technical debt.
With more policyholders purchasing insurance at the time of product purchase, insurers have an opportunity to gain new customers and close protection gaps. Building the strategy and putting it into action does not have to take multiple years or millions of dollars. All it takes is a great idea, a strong partnership and a flexible platform to tie it all together.